CORONAVIRUS
/
Positive pressure booths set up in Taipei to increase COVID testing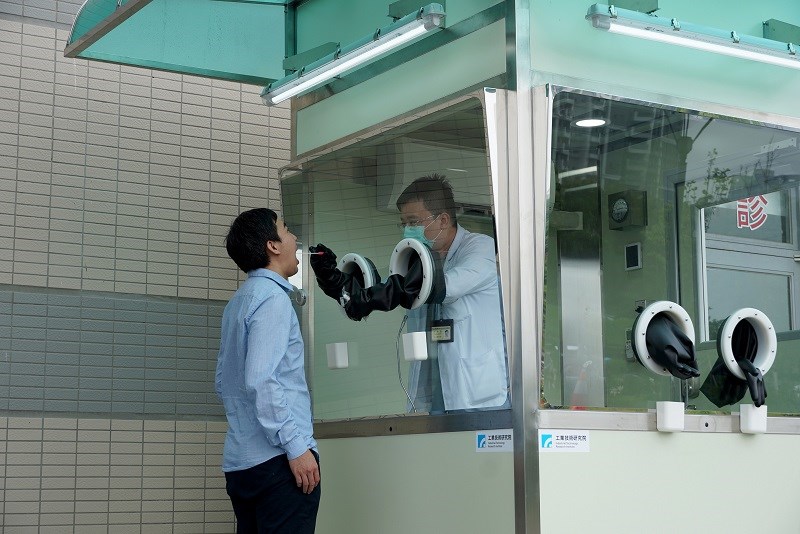 Taipei, May 16 (CNA) Two positive pressure COVID-19 testing booths were assembled in Taipei overnight on Saturday to increase the ability to rapidly detect new coronavirus patients amid the worsening cluster infections in Taiwan.
Each of the testing booths are capable of screening 12 individuals for COVID-19 per hour, with a maximum of 240 individuals per day during urgent situations, according to a press release from the Industrial Technology Research Institute (ITRI).
The ITRI, founded in 1973, is Taiwan's leading technology research and development institution.
The two testing booths, developed by the ITRI in June 2020, were originally installed at the National Taiwan University Hospital Hsinchu Biomedical Park Branch and the Mackay Memorial Hospital Hsinchu Branch, both of which partnered with the ITRI in the development of the device.
However, due to the rapid spread of the coronavirus in northern Taiwan recently, the booths were transferred to Taipei City Hospital Zhongxing Branch and Bopiliao, a historical bloc in Wanhua District, one of the hotspots for cluster infection in Taipei.
According to the ITRI, the testing booths employ positive pressure technology that allows air to move only from inside to outside, thus alleviating the risk to medical workers taking samples.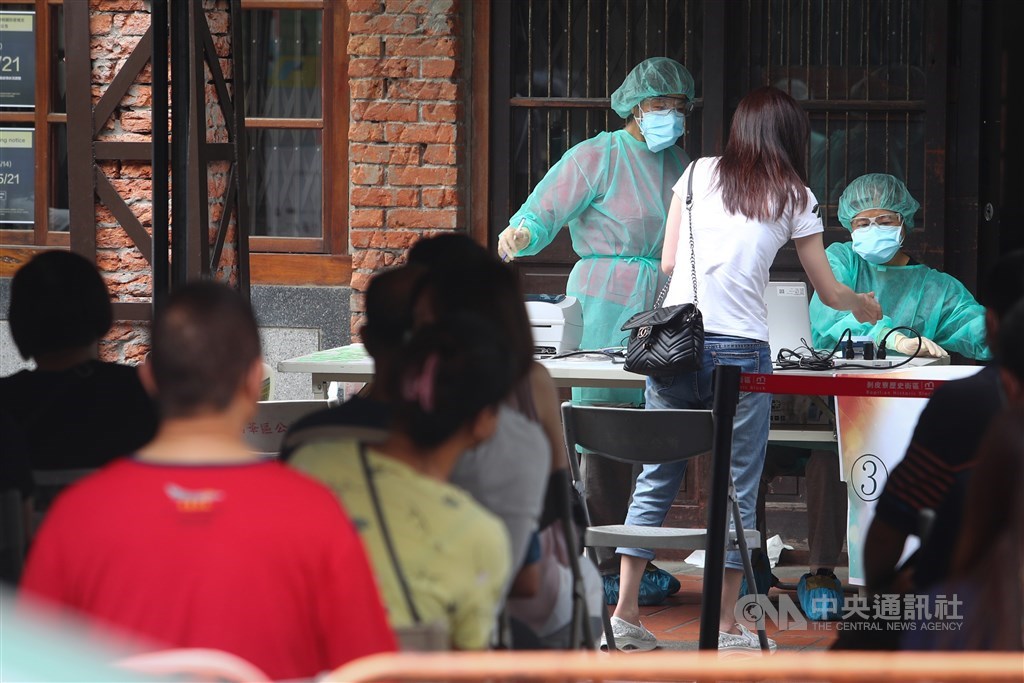 With this feature, medical workers inside the booth just need to wear masks and normal lab gowns rather than full protection suits, which normally causes them to sweat within just a few minutes, the ITRI said.
Aside from positive pressure technology and high sample collection capabilities, the booths have air-conditioning, with smart energy-saving technology, and feature a "Class 1000" level of cleanliness, which filters the air better than operating rooms in hospitals, the ITRI said.
Taiwan has been grappling with a string of cluster infections in the past few days. The Central Epidemic Command Center (CECC) on Saturday raised the four-tier COVID-19 alert for Taipei and New Taipei to Level 3.
On Sunday, the CECC confirmed 207 new cases of COVID-19 in Taiwan, of which 186 were detected in Taipei and New Taipei, the highest number ever recorded in the country in a single day since the pandemic began.
View All