Morris Chang, 3 others lauded for contribution to Taiwan's development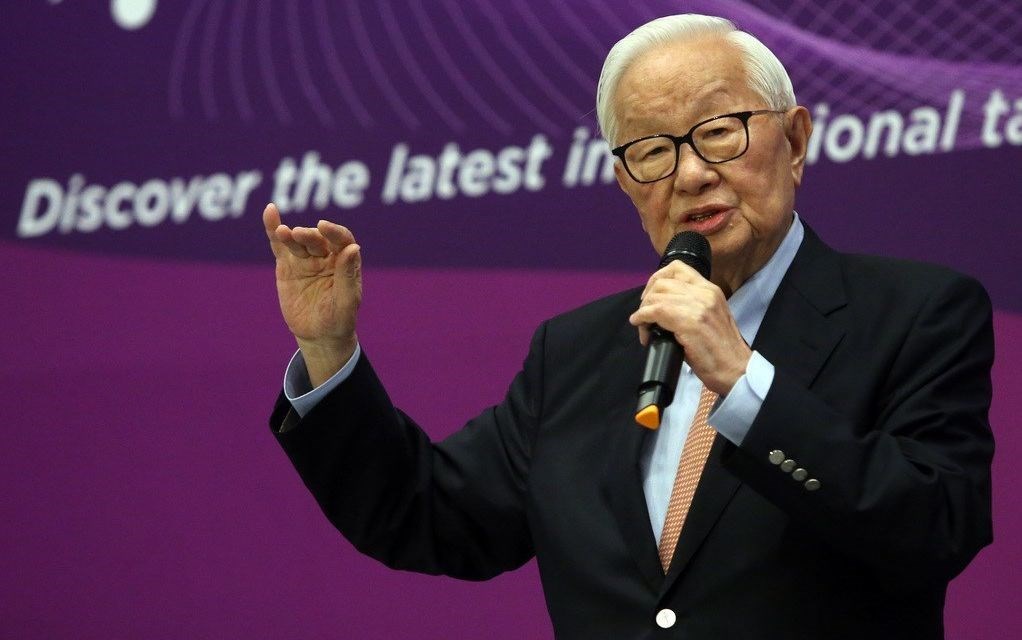 Taipei, Dec. 7 (CNA) Hsinchu Science Park on Monday paid tribute to Morris Chang (張忠謀), founder of Taiwan Semiconductor Manufacturing Co. (TSMC), and three other tech heavyweights for their contribution to Taiwan's industrial development.
Wayne Wang (王永壯), direct general of the park administration, said a ceremony will be held next week to honor Chang, Acer Inc. founder Stan Shih (施振榮), United Microelectronics Corp. (UMC) founder Robert Tsao (曹興誠), and MediaTek Inc. founder Tsai Ming-kai (蔡明介).
The ceremony will be held Dec. 15 as part of the 40th anniversary celebrations of the Hsinchu Science Park, which houses many of Taiwan's major electronics exporting companies, including those of the four honorees, Wang said
Chang, who founded and helped build TSMC over three decades, is known in the global IC industry as the "father of semiconductors." and retired as TSMC chairman in June 2018.
The company has grown to become the world's largest contract chipmaker, and it now holds a global market share of more than 50 percent.
Chang had a vision for the development of Taiwan's semiconductor industry, which he helped to establish as a global force, and his efforts also boosted the country's visibility in the global tech market, Wang said.
Among the other three people who will be honored, former UMC Chairman Tsao has worked to improve the business environment at the science park and sharpen the global competitiveness of its companies, Wang said.
Tsao also pioneered the bonus mechanism for tech company employees, which served an incentive for many overseas Taiwanese students to return home to work, Wang said.
Acer, meanwhile, founded and led by Shih, was one of the first companies to set up the foothold in the Hsinchu Science Park and has grown into a global PC brand that heads a production cluster in Taiwan, Wang said. Shih also helped in the establishment of other science parks, in central and southern Taiwan, Wang said.
The fourth honoree, Tsai, had a vision for the development of MediaTek, which has now become the fifth largest IC designer in the world, Wang said.