Research center conducts rapid cancer detection trials
Taipei, Oct. 20 (CNA) A technique that can detect up to 10 types of cancer in a few minutes by identifying abnormalities in tissue and cell samples is currently undergoing a clinical trial and could soon be available in general practice, according to the National Synchrotron Radiation Research Center.
Compared with common cancer screening methods, which take hours or days to produce results, the approach, which uses a technique called infrared wax physisorption kinetics (iR-WPK), produces results in six to 15 minutes, Lee Yao-chang (李耀昌), an associate research scientist at the center, said at a press conference in Taipei on Tuesday.
The automated digital imaging technique can be used as an alternative to existing methods, the disadvantages of which include the need to destroy samples and requiring manual interpretation, said Lee.
The patented technique is unique for its use of paraffin wax and bee wax as contrasting agents for the first time in cancer diagnosis methodology, to examine a substance called glycans that form a layer on the surface of cells, said Lee.
The glycan layer is altered during the growth of cancer cells, according to the center, and the technique is able to identify cancerous growths and existing cancer cells at an early stage.
The technique can identify colorectal cancer, breast cancer, gastric cancer, oral cancer, ovarian cancer, cervical cancer, prostate cancer, skin cancer, neuroendocrine tumor, and glioblastoma, the center noted.
The clinical trials have been conducted at Kaohsiung Medical University Chung-Ho Memorial Hospital and Linkou Chang Gung Memorial Hospital in New Taipei, Hsinchu Mackay Memorial Hospital, as well as Chi Mei Medical Center and National Cheng Kung University Hospital in Tainan, according to the center.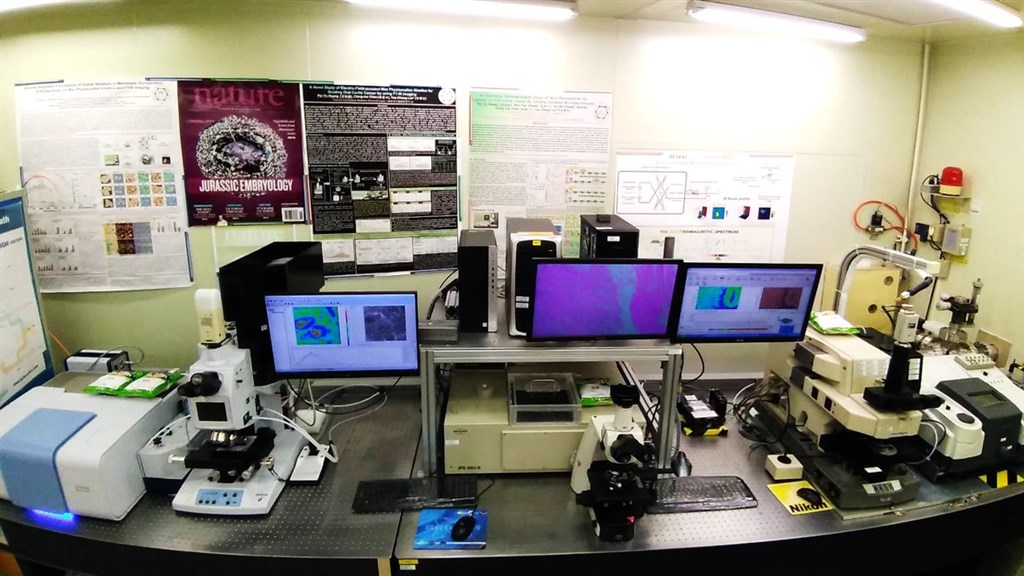 Although no specific timeline was given for the likely duration of the ongoing trial, Lee said he expects the technique, which began development in 2012, to become available for clinical practice soon.
During the press conference, the center also unveiled Lee's iPathologist software, which can be used to analyze images produced with the iR-WPK technique and provide swift diagnoses during surgery.
Lee is also working with Linkou Chang Gung Memorial Hospital and Imperial College in London to research the use of the technique in providing prognoses for kidney transplant patients, the center said.