CORONAVIRUS
/
Taiwan introduces bilingual chatbot to provide COVID-19 updates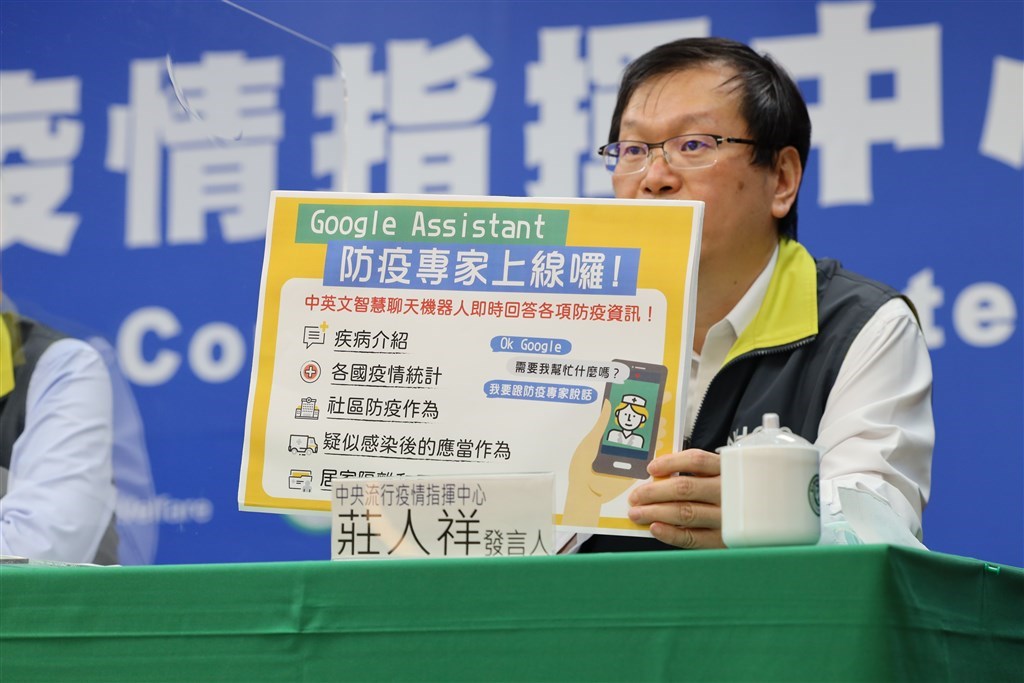 Taipei, May 22 (CNA) Taiwan's Centers for Disease Control (CDC) on Friday introduced a bilingual chatbot that will allow local residents and foreign nationals to ask questions about the COVID-19 coronavirus pandemic in Chinese and English.
With the application, "Google Assistant," for smartphones or smart speakers, users can activate the system by speaking or typing the phrase "Ok Google," according to a statement released Friday by the Central Epidemic Command Center.
To begin asking questions, users need to simply say or type: "I want to talk to Taiwan CDC," said the center, Taiwan's top response team established on Jan. 20 to bring together the resources of the government, academia, medical professionals and the private sector in the fight against the novel coronavirus.
The chatbot was designed to answer any questions raised by users about the highly-contagious disease, confirmed cases, ways to prevent infection and travel advice, the center added.
It is available on various devices, including smartphones, smart speakers and tablets, using Android, iOS 12 or more advanced systems, the center said.
For the chatbot to respond in English, users have to ensure the "region" setting on their phone lists an English-speaking country such as the United States, the United Kingdom, Australia, New Zealand etc., it added.
Information of how to use Google Assistant is available on the CDC web site at https://www.cdc.gov.tw/File/Get/mBfYe3LCCBC1E6JxndqKag.
View All