CORONAVIRUS
/
University hospital shows off protective device for COVID-19 care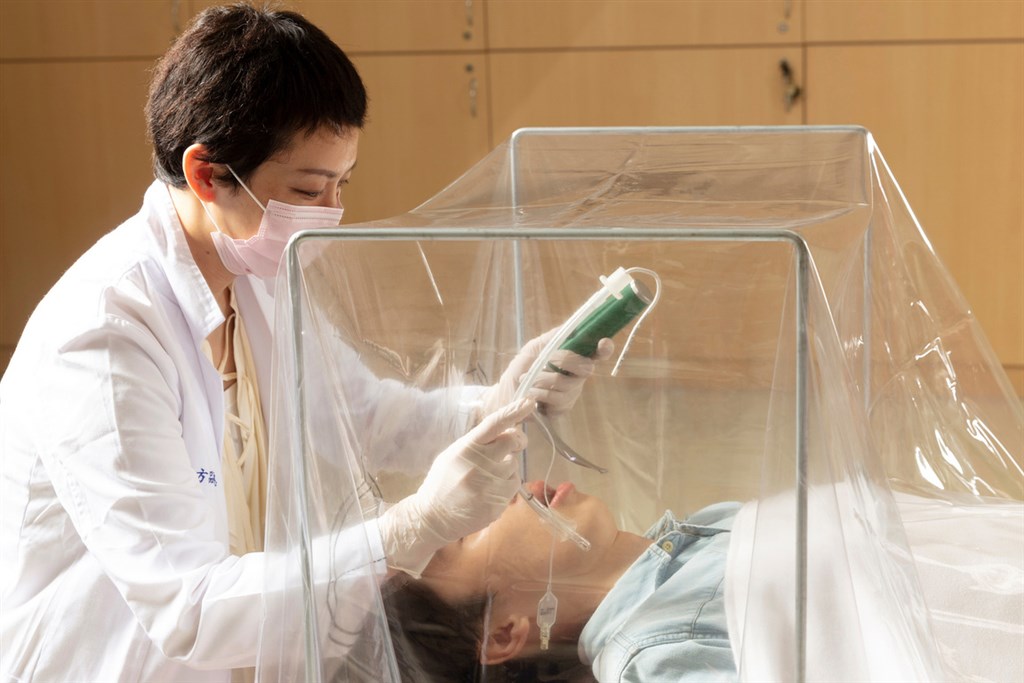 Tainan, May 4 (CNA) National Cheng Kung University Hospital unveiled Monday a lightweight protective tent designed to prevent the risk of infection while treating COVID-19 patients.
Fang Pin-hui (方品惠), a physician with the Tainan-based university's Department of Emergency Medicine who helped develop the concept, said doctors must be protected from getting infected, including during intubation after COVID-19 patients suffer respiratory failure.
The intubation process in particular exposes doctors to the risk of aerosol-based transmission of the virus, especially if they lack the protective gear that has been in short supply in many hospitals around the world.
The tent-like device, Fang said, was inspired by an umbrella and a raincoat that consists of two L-shaped frames and a transparent PVC film, materials which are easy to find and relatively inexpensive.
When assembled, the protective accessory can be placed on the sickbed or stretcher and acts as a barrier between the physician and patient, she said, noting that holes can be cut on the film for doctors and nurses to put their hands through to perform procedures while dressed in their protective gear.
Although intubation is typically not performed in an ambulance, the device can also be used by its crew in an emergency to prevent them from being exposed to aerosols, Fang said.
According to National Cheng Kung Hospital, the protective tent was designed so that it would be easy to assemble.
The device was described in an article in the April issue of the Annals of Emergency Medicine, a monthly peer-reviewed international medical journal covering all aspects of emergency medicine care.
A similar device made of acrylic was designed by Lai Hsien-yung (賴賢勇), an anesthesiologist with Mennonite Christian Hospital in Hualien, in mid-March, and has been adopted in the Philippines and Indonesia.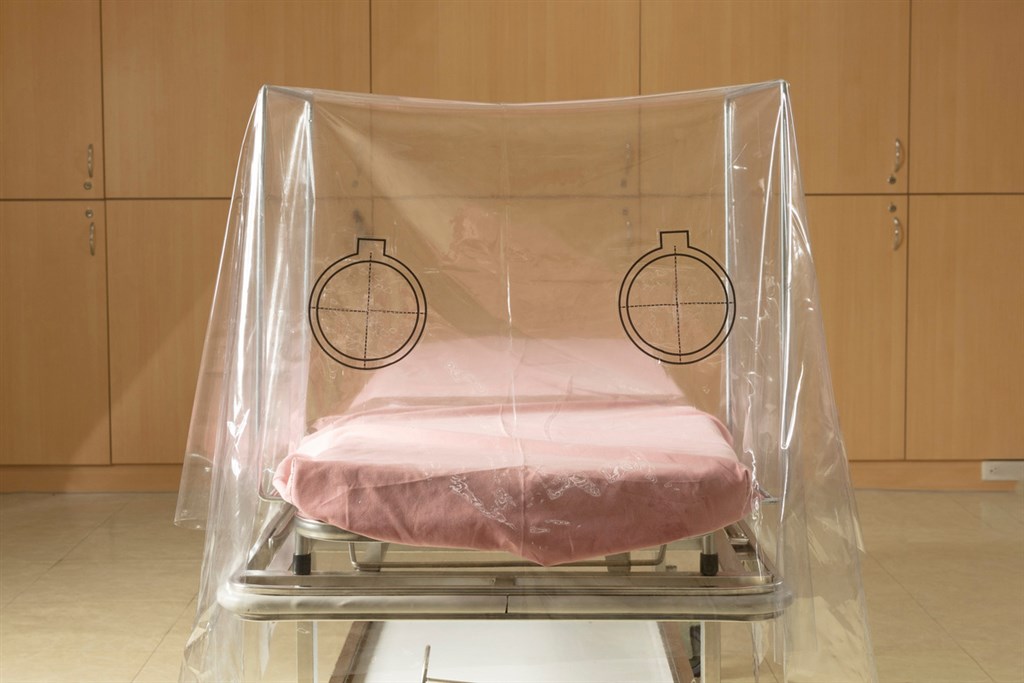 View All