Taiwan, Canada discuss joint efforts to fight COVID-19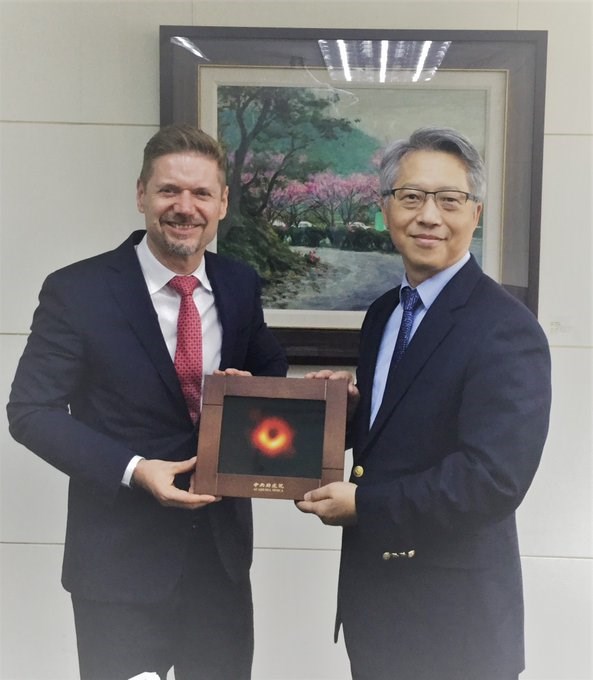 Taipei, March 30 (CNA) Following discussions with the United States, the European Union and the Czech Republic, Academia Sinica, Taiwan's top research institute, recently held talks with Canada on possible collaborative efforts to fight COVID-19.
In a Facebook post on Monday, Academia Sinica said that its president James Liao (廖俊智) met with Jordan Reeves, executive director of the Canadian Trade Office in Taipei, on March 27.
Jordan praised Taiwan's performance in epidemic prevention, which he said has earned the nation worldwide recognition, according to the post.
He also said that Academia Sinica's possible breakthrough in developing rapid diagnostic tests for COVID-19 was especially uplifting, and expressed the hope of maintaining close contacts with the institute through joint efforts to combat the disease, the post said.
In addition to collaborating on rapid testing, the pair discussed cooperating on research into the pathology and epidemiology of COVID-19, the post said.
In a separate Facebook post by the Canadian Trade Office in Taipei, the office expressed hope that Taiwan and Canada can work together in the area of COVID-19.
The two sides already enjoy strong cooperation in the field of science and technology, led by a 23-year partnership between Canada's National Research Institute and Taiwan's Ministry of Science and Technology, the office said.