Science ministry takes delivery of two new ocean research vessels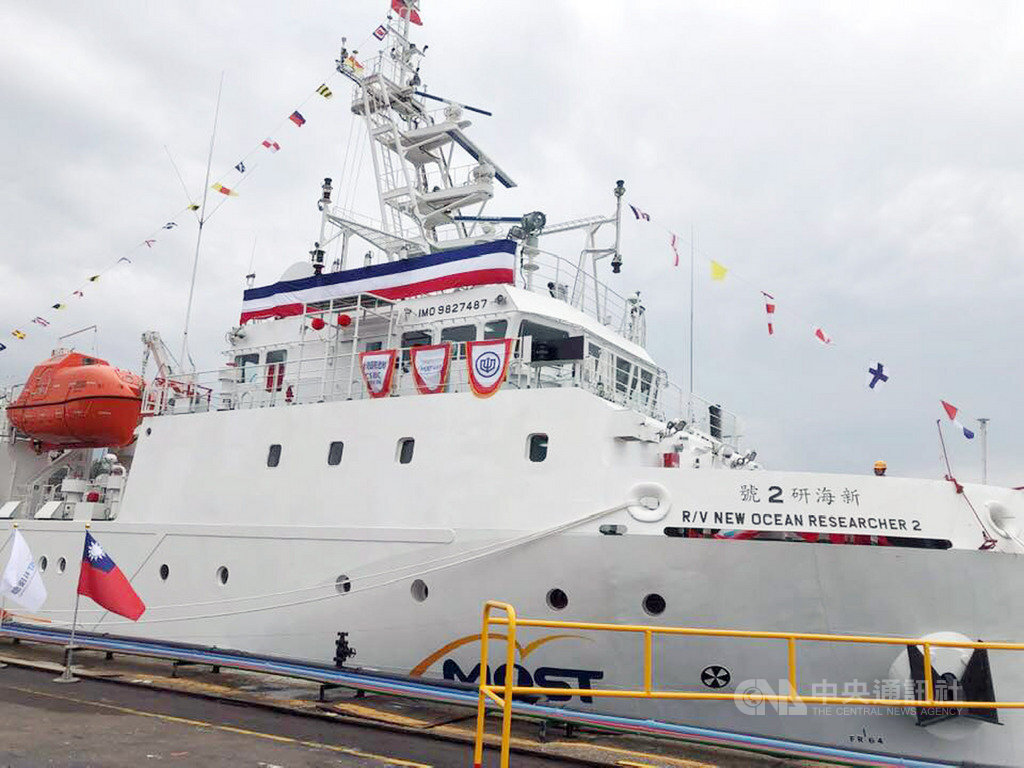 Taipei, Nov. 25 (CNA) The Ministry of Science and Technology (MOST) took delivery of Taiwan's newest ocean research vessels Monday, the "R/V New Ocean Researcher 2" and the "R/V New Ocean Researcher 3."
The 500-ton vessels are two of three commissioned by the ministry to expand Taiwan's capability in marine and oceanography research at a total cost of NT$1.6 billion (US$51.98 million), and will be operated by the National Taiwan Ocean University (NTOU) and National Sun Yat-sen University, respectively.
The remaining vessel, the 1000-ton "R/V New Ocean Researcher 1" is scheduled to be delivered in early 2020.
The MOST plan was initiated because three of Taiwan's four marine research vessels are more than two decades old, and lack advanced observation equipment.
At the ceremony in Keelung, Professor Kung Kuo-ching (龔國慶) of the NTOU Institute of Marine Environment and Ecology told reporters that the R/V New Ocean Researcher 2's maiden voyage could take place as early as January 2020.
The vessel will primarily undertake research in the oceanic area north of Taichung, Kung said, and could even extend its operations into Japanese waters.
Kung added that the multi-functional research capabilities of the vessel mean that academics in various fields, including biology, geology and atmospheric sciences, can apply to the ministry to use the ship.
If approved, a maximum research team of 12 can board the vessel, as it is limited to a maximum of 25 individuals for long-term research missions, 13 of which are crew members and other personnel, said Kung.
In the future, NTOU plans to allocate NT$30 million annually to cover the cost of operating the vessel, including maintenance, oil supply and the crew's salary, Kung said.