HTC plans to launch 5G smartphones next year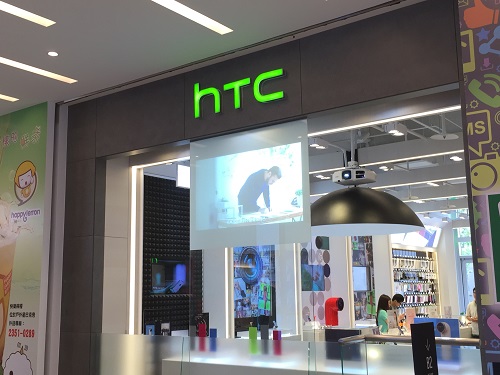 Taipei, June 15 (CNA) Taiwan-based smartphone brand HTC Corp. is planning to launch 5G smartphones next year as part of its efforts to develop 5G technology.
While Taiwan is prepared to start its 5G services next year, Darren Chen (陳柏諭), head of HTC Taiwan, said earlier this week that the company will introduce its own 5G smartphones, but did not disclose any details about the time schedule.
Taiwan's government is planning to assign NT$20.4 billion (US$648 million) over a four-year period for the development of 5G mobile networks to give the country a strategic position in the new 5G age.
So far, HTC has teamed up with foreign telecom operators to market a first-of-its-kind 5G mobile smart hub of smartphone brand.
HTC unveiled the 5G mobile smart hub at the 2019 Mobile World Congress (MWC) in Barcelona in late February.
The product is essentially a 5G mobile hotspot for up to 20 users that will also serve as a mobile hub that can stream TV shows and movies from different apps, and it comes equipped with a battery so that it can be used anywhere.
According to HTC, 5G will be the game-changer for virtual reality and augmented reality, and the new HTC 5G Hub will seamlessly deliver the bandwidth of 5G to its VR devices.
HTC entered the VR market in 2015 with its first VR headset -- the Vive -- and then introduced subsequent models, including the Vive Pro Eye and the Vive Focus Plus, to try to create new revenue streams to offset falling smartphone sales.
Meanwhile, HTC has signed a memorandum of understanding with Chunghwa Telecom Co., a leading Taiwanese telecom services provider, to extend their cooperation in 5G technology development from 2018.
In 2018, HTC joined a Taiwan 5G industry development alliance led by Chunghwa Telecom.
Under the alliance, HTC and Chunghwa Telecom have successfully tested their 5G technology through the smartphone brand's virtual reality headset Vive Pro in the Taipei Music Center, a pop music performance venue located in Taipei's Xinyi District.
In Taipei Computex, one of the largest information communications technology trade exhibitions in the world, both sides demonstrated vertical applications based on 5G technology.
According to the MOU, the two partners are expected to maintain the lead over their peers in 5G development.
Before launching 5G smartphones, HTC introduced earlier this week two mid-range models, the HTC U19e and the HTC Desire 19+, which carry a starting price tag of NT$14,900 and NT$9,900, respectively.
The U19e went on sale around Taiwan on Wednesday, while the Desire 19+ is scheduled to hit store shelves in early July.
According to HTC, smartphones priced at around NT$10,000 accounted for about 40 percent of the total sales in Taiwan and the two new models eye the upcoming replacement waves.
The U19e is powered by Qualcomm's Snapdragon 710 processor and features an 18:9 six-inch edge-to-edge display, while the Desire 19+, with a 6.2 inch full screen with a ratio of 19:9, is the first HTC's smartphone to have triple lenses in its main camera.