MediaTek's 5G chipset to enter commercial production in Q3 2020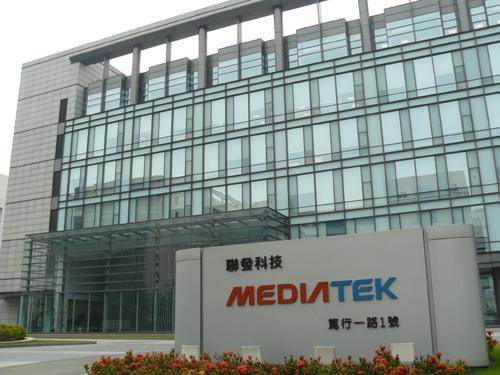 Taipei, June 14 (CNA) MediaTek Inc., the largest integrated circuit designer in Taiwan, said it will launch commercial production of its state-of-the-art 5G chipset in the third quarter of 2020.
At its annual general meeting, MediaTek Chairman Tsai Ming-kai (蔡明介) said the chipset, a multi-mode, 5G system-on-chip (SoC) made using the sophisticated 7 nanometer process and designed to power the first wave of high-end 5G smartphones, is the first of its kind in the world.
The milestone in MediaTek's 5G chip development shows that it ranks among the global leaders of 5G development, Tsai said.
MediaTek first unveiled the 5G SoC in late May, saying the chipset is equipped with the company's Helio M70 5G modem and packs world-leading technology into its compact design.
Before mass production next year, MediaTek will submit samples of the chipset to its clients in the fourth quarter, Tsai said.
According to MediaTek, the multi-mode 5G chipset is for 5G stand alone and non-stand alone (SA/NSA) sub-6GHz networks and supports connectivity from 2G to 4G to bridge existing network access while 5G networks roll out globally.
Also at MediaTek's shareholder meeting, shareholders approved a proposal to issue a cash dividend of NT$9 (US$0.29) per share on the company's earnings per share of NT$13.26 in 2018.
The cash dividend represented a 2.93 percent dividend yield based on the closing price for MediaTek stock of NT$307.00 on Friday.
Tsai said the global semiconductor industry is facing growing uncertainty at present, with many IC suppliers, in particular memory semiconductor makers, likely to see a significant fall in sales, while other chipmakers could see a slight fall in revenue.
MediaTek's operations remain normal, however, according to Tsai, as the company has dedicated itself to developing new technologies and designing good products to meet clients' needs in the rapidly changing market.
In May, MediaTek posted consolidated sales of NT$19.12 billion, down 11.29 percent from a month earlier. Analysts said the fall reflected declines in orders from Chinese clients who were on a prolonged public holiday during the month.
MediaTek had consolidated sales of NT$40.67 billion in April and May combined, and analysts said it would be possible for the company to hit its target of NT$59.6 billion to NT$63.8 billion for the second quarter.
If it hits the target range, it would represent a 13-21 percent increase in sales from a quarter earlier on higher demand for Internet communications devices, power management systems, application specific integrated circuit items and computing gadgets.