HTC's One A9 to kickstart revamped design across product lines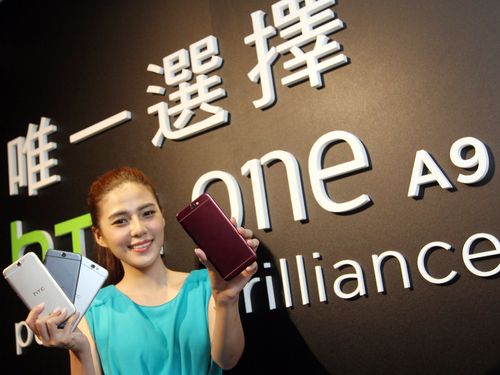 Taipei, Oct. 22 (CNA) Taiwan's HTC Corp. (宏達電) plans to introduce more high-end and mid-tier handsets with a design similar to the new One A9, pinning its hopes for survival on design changes to attract more customers.
"Starting with the One A9, our design language will enter a different and fashionable phase," Jack Tong (董俊良), president of HTC North Asia, said Wednesday at the Taiwan launch of the 5-inch metal-clad smartphone.
He described the One A9 as a "milestone" for HTC after the company released the One M9 flagship phone in March this year using an appearance similar to its predecessor, the One M8, in 2014 and the One M7 in 2013.
Tong said HTC will extend the new design of the One A9 to the company's premium M series and affordable Desire family, in an attempt to gain more traction among consumers and boost the company's top line.
Unveiled in New York Tuesday as the first non-Nexus smartphone powered by Google Inc.'s Android 6.0 Marshmallow operating system, the HTC One A9 has a similar look to Apple Inc.'s newest iPhone 6S and 6S Plus, especially its antenna design on the back cover and protruding rear camera.
The One A9 features the newest Qualcomm Snapdragon 617 octa-core 64-bit processor, a 5-inch full-HD AMOLED screen, and a 13-megapixel rear camera with optical Image Stabilization (OIS), which automatically minimizes hand-shake and corrects vibrations.
HTC is betting its fourth-quarter hopes on the One A9, as the Taoyuan-based handset maker returned to red in the second and third quarters of this year amid intensified competition and disappointing sales of its One M9 flagship phone.
(By Jeffrey Wu)ENDITEM/J