HTC One M9 64GB to go on sale April 1 exclusively in Taiwan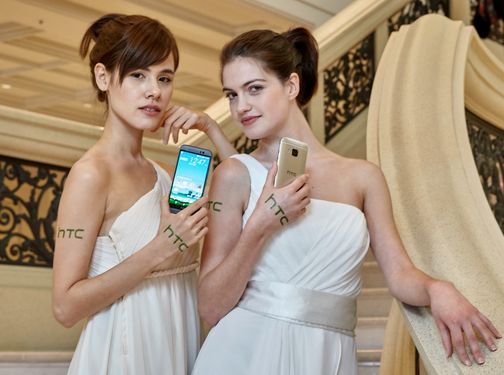 Taipei, March 31 (CNA) HTC Corp.'s (宏達電) flagship One M9 smartphone with 64-gigabyte internal storage capacity will go on sale exclusively in Taiwan at select stores Wednesday, more than two weeks after the scheduled date.
The 64GB model of the One M9 will be sold only in HTC stores and via Chunghwa Telecom Co. (中華電信), Taiwan's largest mobile provider, at a starting price of NT$23,900 (US$765), HTC said in a news release.
The 32GB and 64GB models were scheduled to be released in Taiwan on March 16, but the first batch of shipments were delayed due to last-minute software fixes. The 32GB model eventually hit local stores March 21.
Technology and gadget websites have generally praised HTC's newly unveiled One M9 smartphone, the third iteration of the company's metal-clad One M7 that garnered rave reviews when it was launched in 2013.
But many of the One M9 reviews have also expressed misgivings over the performance of its 20-megapixel main camera, which was made by Toshiba Corp. at a time when the majority of the world's mobile cameras are being supplied by Sony Corp.
(By Jeffrey Wu)ENDITEM /pc