Asustek to enter Chromebook market in Q1 2014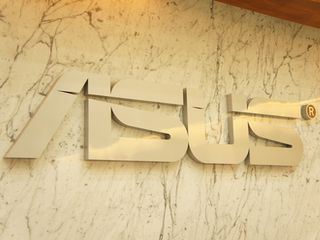 Taipei, Nov. 13 (CNA) Asustek Computer Inc. plans to launch up to two notebook computer models running Google Inc.'s Chrome operating system in the first quarter next year, an answer to rising demand for the Web-based devices, the computer maker announced Wednesday.
Asustek is planning a US$249 model, a price which CEO Jerry Shen says generates "reasonable profit margins," and is mulling models priced around US$199.
Chromebook sales in the United States are estimated to hit 3 million units this year and grow to 4 million in 2014, Shen said during an earnings conference with investors.
The low-priced, Internet-reliant computers could account for some 10 percent of total laptop shipments in the U.S. next year, with 60-70 percent of Chromebooks going to the education market, Shen predicted.
According to data from market research firm NPD Group Inc., U.S. computer sales for the 10-week back-to-school period from June 30 to Sept. 7 this year declined just 2.5 percent from 2012, slightly better than expected thanks to some new momentum in the market.
Chromebooks added almost 175,000 units to the market this year, representing 3.3 percent of back-to-school computer sales and providing all the growth in the challenged notebook market, NPD said.
"Chromebooks and Windows touch (notebooks) helped offset what could have been much steeper declines this back-to-school season," said Stephen Baker, vice president of industry analysis at NPD, in a Sept. 26 report.
"While these results are better than the almost 4 percent decline from the first half of the year, any declines in the crucial back-to-school period leave reason to be concerned for the upcoming holiday season," he said.
Despite dropping interest among consumers in laptops in general, Chromebooks are doing relatively well. Samsung Electronics Co.'s 11.6-inch Chromebook remained the best-selling laptop on Amazon.com's hourly updated online rankings as of 4 p.m. Wednesday.
The Chrome operating system is based around Google's popular Chrome browser, offering an always-connected experience that relies heavily on informationa and processing power in the cloud.
The new category of personal computers targets consumers looking for simplicity, touting its instant-on feature, long battery life and low cost.
Google launched its first Chromebooks in 2011, when it partnered with South Korea's Samsung Electronics and Taiwan's Acer Inc.
(By Jeffrey Wu)ENDITEM/WH