U.S. lawmakers call for resolution of F-16 backlog to Taiwan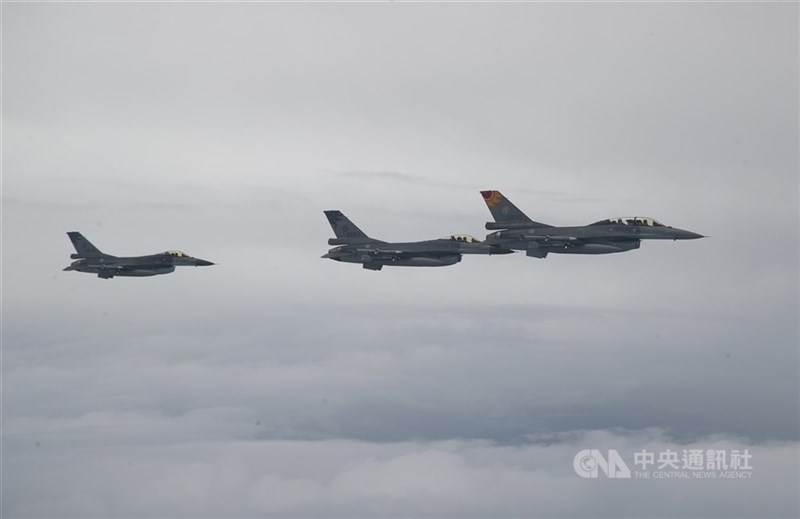 Washington, Nov. 20 (CNA) United States Representative Robert Wittman and 23 other Republican Party lawmakers have called on the U.S. Department of Defense to resolve the backlog of upgraded F-16 fighters that have yet to be delivered to Taiwan.
"Taiwan urgently needs these new and upgraded aircraft, and a stronger, more resilient Taiwan will improve stability across the Taiwan Strait," the group of lawmakers wrote in a letter addressed to Secretary of the Air Force Frank Kendall on Nov. 16.
The letter initiated by Wittman, vice chairman of the U.S. House of Representatives Armed Services Committee, was disclosed in a statement released by his office Monday.
According to the lawmakers, the F-16 Block 70/72 and F-16V retrofit program under the Foreign Military Sales (FMS) cases "constitute US$12.7 billion of the total US$14.3 billion backlog of military equipment that Taiwan has purchased from the U.S."
The delays for full completion of the F-16V retrofit program were approaching three years, while the F-16 Block 70/72 delivery had been delayed by over 15 months, they said.
With China mounting "an increasingly aggressive pressure campaign against the island that continues to intensify," the group described the programs as critical to improving Taiwan's self-defense capabilities in the near-to-mid term.
"We stand ready to work with you to ensure that both FMS cases are not further delayed," they said, adding that the U.S. cannot afford to over-promise and under-deliver to its closest friends.
The group also called on the Air Force Secretary to provide a report on the overall schedule for both F-16V upgrades and production of all F-16 Block 70/72 aircraft by Dec. 18.
Separately, House China Select Committee Chair Mike Gallagher and six other lawmakers, all Republicans, sent a letter Sunday to congressional leaders including House Speaker Mike Johnson and House Minority Leader Hakeem Jeffries for more resources for the Indo-Pacific, including Taiwan.
Their letter came after U.S. President Joe Biden made a nearly US$106 billion request for emergency funds in late October intended to arm Israel and Ukraine, reinforce the U.S.-Mexico border, and counter China's influence in developing countries and the Indo-Pacific region.
That House's response to that funding plan has been disrupted by the dysfunctional majority Republican Party caucus, which spent three weeks to oust and then vote for a speaker, and has been unable to unify behind any spending bills.
The letter said that deterring the threat of the Chinese Communist Party must go further than the Biden administration's request.
It called for more resources for Foreign Military Financing for Taiwan, funding for the U.S. Indo Pacific Command, investments in critical munitions lines, and expanded use of Presidential Drawdown Authority for Taiwan.