ELECTION 2024
/
KMT, TPP back to stalemate on how to form joint presidential ticket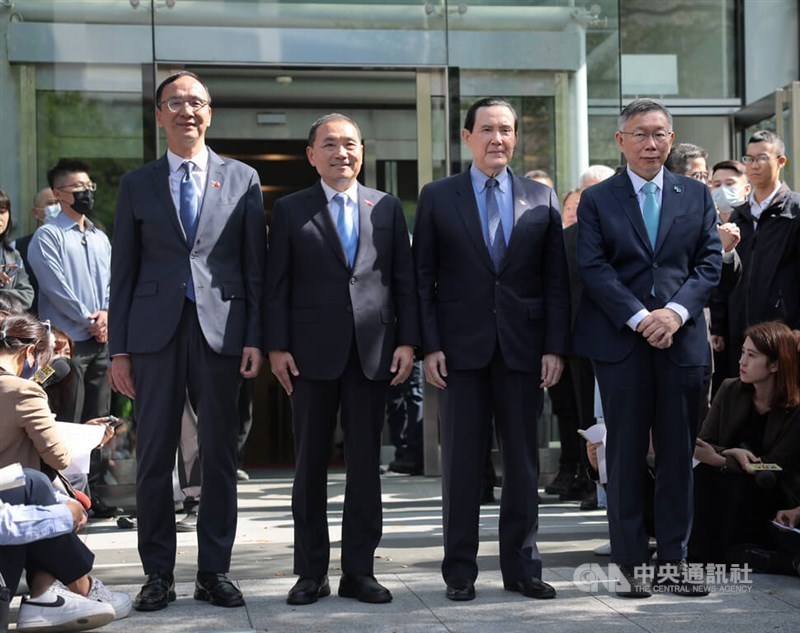 Taipei, Nov. 18 (CNA) Taiwan's two main opposition parties, the Kuomintang (KMT) and Taiwan People's Party (TPP), have failed to decide who will head their joint presidential ticket, less than three days after they appeared to reach a historic agreement on the issue.
According to the deal inked on Wednesday, the question of whether the KMT's New Taipei Mayor Hou Yu-ih (侯友宜) or TPP Chairman Ko Wen-je (柯文哲) would top the presidential ticket was set to be resolved Saturday morning after the release of polling results.
The agreement stipulated poll experts selected by the KMT and the TPP would assess the results of an aggregate of public polls released from Nov. 7 to Nov. 17, along with internal polls conducted by the two sides. However, the specifics of the methods that would be used to conduct these assessments were vague.
As of Saturday morning, both parties were still unable to agree on how to interpret the polling data and whether landline-only polls should be used.
Nevertheless, the two sides have not relinquished hope of collaborating for the 2024 election, with Ko and his KMT counterpart Eric Chu (朱立倫) saying at separate press conferences that they will continue negotiating ahead of the Nov. 24 deadline for candidates to register with Taiwan's electoral commission.
View All