Most 'America skepticism' discourse in Taiwan originates locally: researcher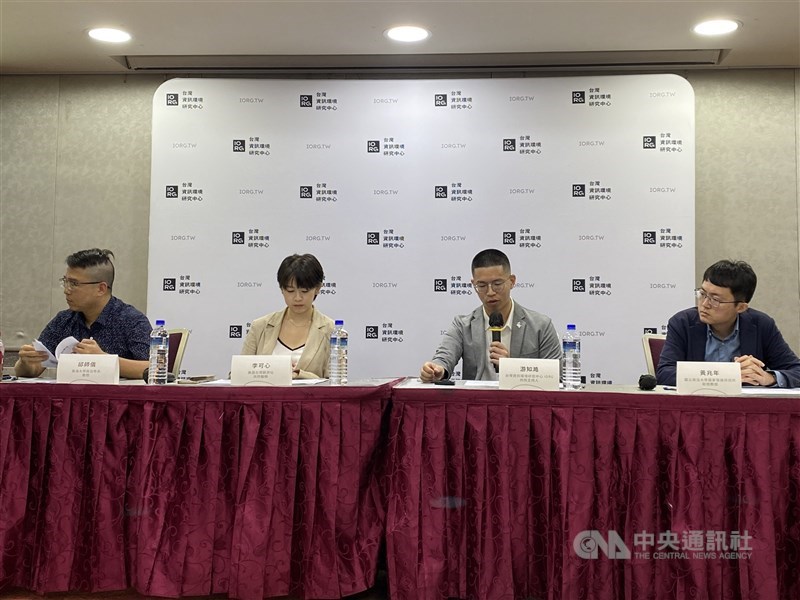 Taipei, Sept. 21 (CNA) Over half of the "America skepticism" narratives currently circulating in Taiwan were generated by individuals from within the country, the Taiwan Information Environment Research Center (IORG) said Thursday, citing human-AI collaborative results.
Out of the 84 U.S. skepticism narratives -- an assortment of irrational or manipulative narratives suggesting that Taiwan should exercise caution in its relations with the United States -- investigated by IORG, 45 were found to have originated within Taiwan, specifically from social media influencers and political commentators.
The remaining narratives were created by various sources, including China VTV, a Chinese-language media group based in Hong Kong, Russian state media outlets such as Sputnik and RT, as well as an anonymous Facebook Page named "Global Chinese Military Alliance," which is affiliated with a Malaysia-based content farm, according to the IORG.
During a press conference held in Taipei on Thursday, IORG co-director Yu Chih-hao (游知澔) explained that all the narratives were linked to 12 significant events spanning from 2021 to 2023, including the U.S. withdrawal from Afghanistan, and Taiwan Semiconductor Manufacturing Co. (TSMC)'s expansion plans in the U.S.
The main discourses were found to be "the U.S. sees Taiwan as a chess piece and will abandon Taiwan," or "the U.S. is too weak to protect Taiwan," Yu said, adding that some had gradually escalated to the accusation that "the U.S. was seeking to hollow out Taiwan."
A prominent example is TSMC's decision to establish a factory in the U.S., which was spun into narratives suggesting that "the U.S. is undermining Taiwan" and "preparing to jeopardize Taiwan's interests," he said.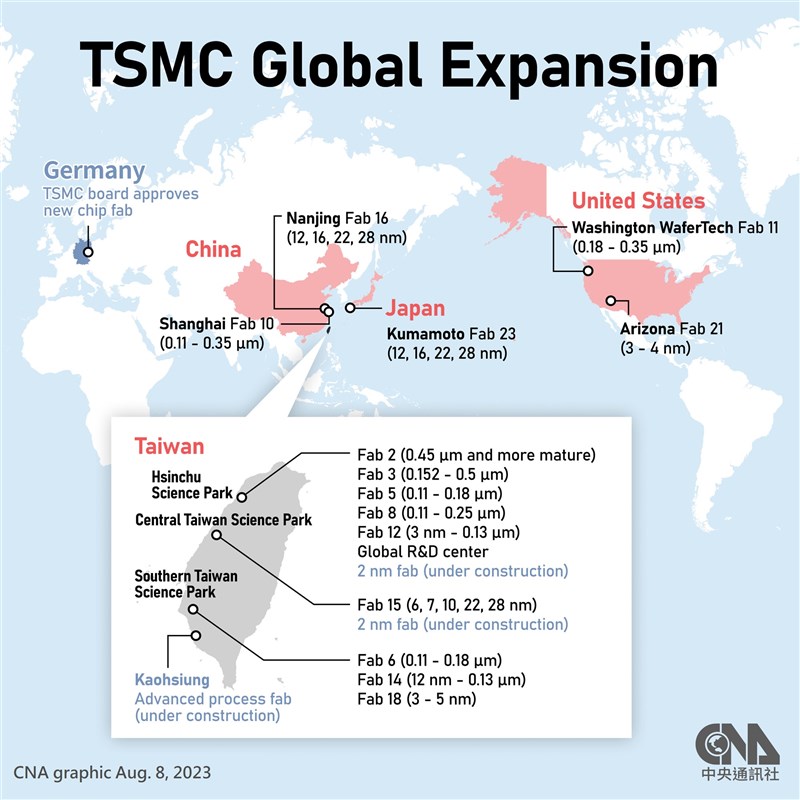 These narratives reflect the collective mindset of Taiwanese society and reveal its vulnerabilities in the realm of information manipulation, Yu added.
During the press conference, Jasmine Lee (李可心), an editor at the NGO US Taiwan Watch, explained the "abandonment mindset" by pointing out that it originates from the historical experience of Taiwanese people feeling forsaken.
She was referring to 1979 when the U.S. terminated formal relations with the Republic of China (ROC), Taiwan's official name, shortly after it announced its decision to establish diplomatic ties with the People's Republic of China.
This historical memory has led many Taiwanese individuals to be mired in a state of anxiety, making it challenging for them to perceive the current state of Taiwan-U.S. relations objectively, Lee urged.
She suggested that Taiwan-U.S. relations are strong as they are underpinned by the shared value of democracy.
According to one of the speakers, Huang Jaw-nian (黃兆年), an assistant professor at National Chengchi University, "America skepticism" narratives also reflect political differences within Taiwanese society.
The ruling Democratic Progressive Party (DPP) supporters tend to believe in the U.S.' willingness to assist Taiwan and do not see closer Taiwan-U.S. ties as a risk, while those who are pro-opposition party Kuomintang (KMT) lean in the opposite direction, Huang said, citing a 2022 survey conducted by Academia Sinica, Taiwan's top research institution.