Cabinet approves draft amendments to ease naturalization rules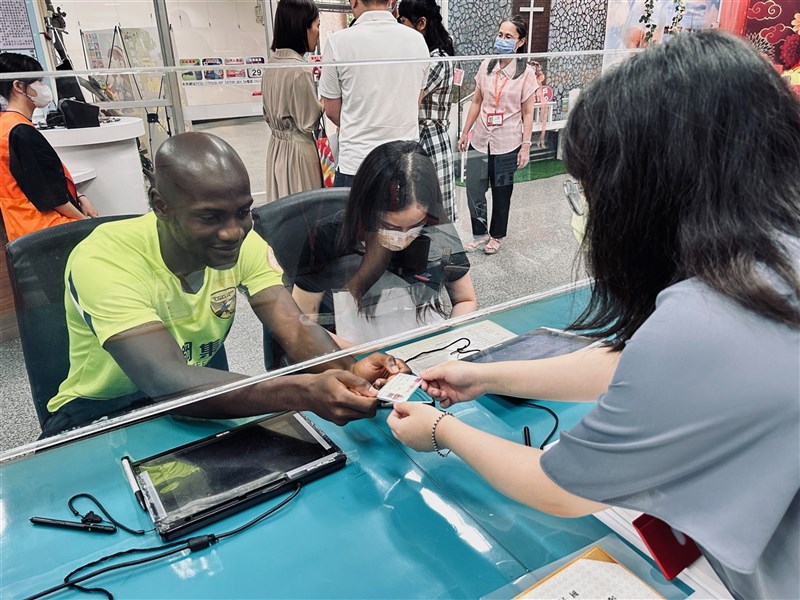 Taipei, Sept. 21 (CNA) Taiwan's Cabinet on Thursday approved draft amendments to the Nationality Act to ease residency requirements for foreign professionals applying for naturalization and to allow social welfare government agencies to apply for naturalization on behalf of stateless children residing in Taiwan.
The Ministry of the Interior said during a media briefing that to improve professional talent retention, the required period of residence would be cut from three to two years for foreign professionals applying for naturalization.
Currently, foreign professionals need to have legally and continuously resided in Taiwan for three years -- present in the country for at least 183 days a year -- before being eligible to apply for naturalization.
The draft bill also stipulates foreign nationals who have made substantial contributions in the fields of medicine, social welfare, or education in Taiwan, or have significantly contributed to remote areas of the country, will be exempt from paying the NT$1,200 (US$37.33) fee for their Republic of China (Taiwan) nationality documents.
Meanwhile, to better protect children's rights, the draft bill includes a new provision that allows social welfare authorities or institutions that act as guardians of stateless children to apply for ROC nationality on their behalf, the MOI said.
Under the existing law, only adoptive parents of stateless persons who are unmarried minors can apply for ROC naturalization on their behalf, if at least one of the adoptive parents is a ROC citizen, according to the MOI.
In addition, as Taiwan has amended its Civil Code to lower the legal age of majority -- the threshold of adulthood -- from 20 to 18, the draft bill also altered the "unmarried minors" wording in the existing Nationality Act to "unmarried and under the age of 18."