ELECTION 2024
/
Taiwan's election commission unveils list of independent presidential hopefuls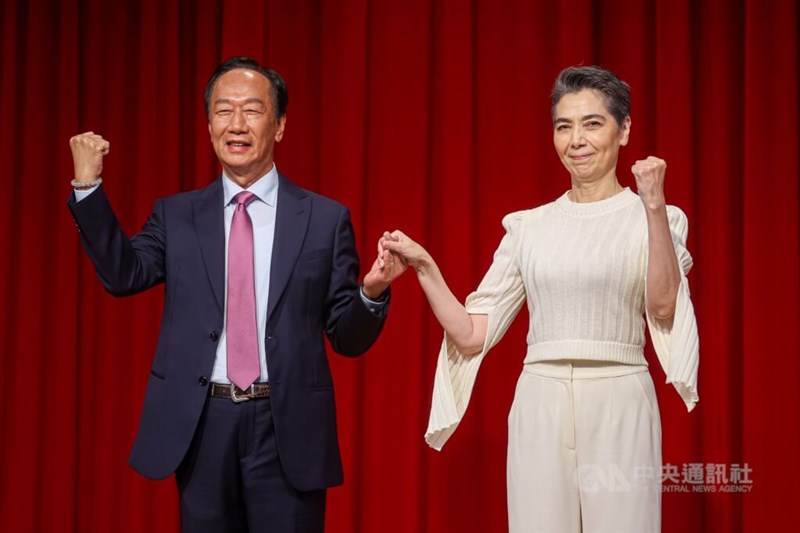 Taipei, Sept. 19 (CNA) Taiwan's Central Election Commission (CEC) on Monday unveiled a list of independent hopefuls who registered for the petition to become eligible presidential and vice presidential candidates in Taiwan's January 2024 election.
Apart from Hon Hai Precision Industry Co. founder Terry Gou (郭台銘) and his running mate Tammy Lai (賴佩霞), the 18 other individuals include Lan Hsin-chi (藍信祺), who is partnering with the head of the Gong He Party Chou Ke-chi (周克琦) in the signature drive.
Lan, an ex-convict who served 19 years in prison in a high-profile double homicide he committed in 1981, first registered to run for the presidency in 2011 after his release from jail, but his application was rejected. He again launched a signature drive for a presidential bid in 2015 but was unable to collect enough signatures.
According to the CEC, the list also includes Cheng Tzu-tsai (鄭自才), whose running mate is Huang Sheng-feng (黃聖峰). The former is an architect who was involved in a conspiracy in 1970 to assassinate late president Chiang Ching-kuo (蔣經國).
Under the Presidential and Vice Presidential Election and Recall Act, the independent hopefuls must submit at least 289,667 signatures, or 1.5 percent of eligible voters in the previous presidential election, from Sept. 19-Nov. 2 to qualify as candidates in the Jan. 13 election. They also must put up a NT$1 million (US$31,277) deposit.
The results of the petitions will be announced by Nov. 14, CEC said.
If the number of signatures collected by an independent hopeful fails to reach half of the required number, the deposit will not be returned, but it will be handed back when at least 289,667 signatures are received.
Candidates nominated by parties or independent candidates who collect enough signatures to qualify to run are required to register from Nov. 20-24.
Presidential candidates nominated by Taiwan's three major parties are Vice President Lai Ching-te (賴清德), who chairs the ruling Democratic Progressive Party (DPP), New Taipei Mayor Hou Yu-ih (侯友宜) of the Kuomintang (KMT) and Taiwan People's Party (TPP) Chairman Ko Wen-je (柯文哲).
View All