ELECTION 2024
/
Dual-national ban sees Gou's VP pick Lai race to renounce U.S. citizenship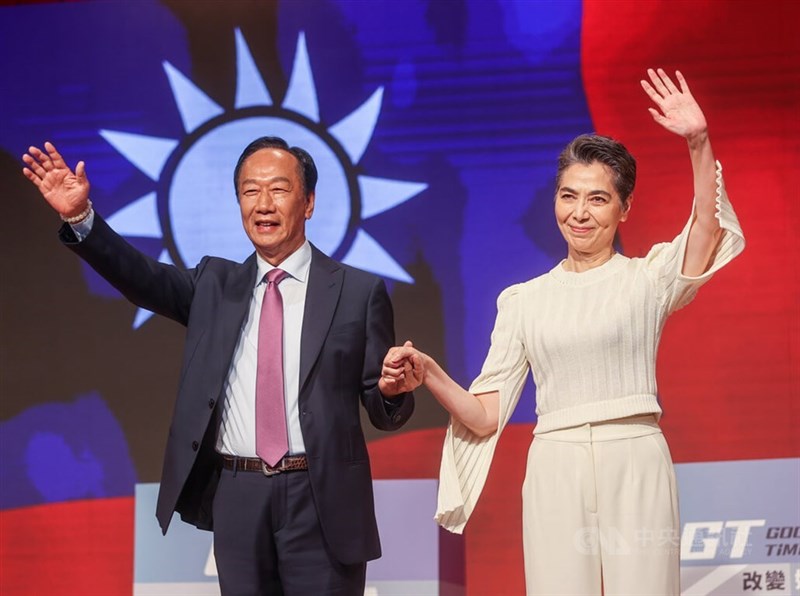 Taipei, Sept. 15 (CNA) Independent presidential contender Terry Gou's (郭台銘) running mate Tammy Lai (賴佩霞) has begun the process of renouncing her U.S. citizenship to comply with Taiwan's ban on dual-national candidates, a spokesperson said Friday.
Lai must complete the renunciation process before the Nov. 24 registration deadline set by the Central Election Commission (CEC) for candidates in Taiwan's presidential election, which is scheduled to take place on Jan. 13.
Dual nationals are barred from running for president or vice president under Article 27 of Taiwan's Presidential and Vice Presidential Election and Recall Act.
A spokesperson for Lai told CNA that they had started the process of renouncing her U.S. citizenship and contacted lawyers for assistance.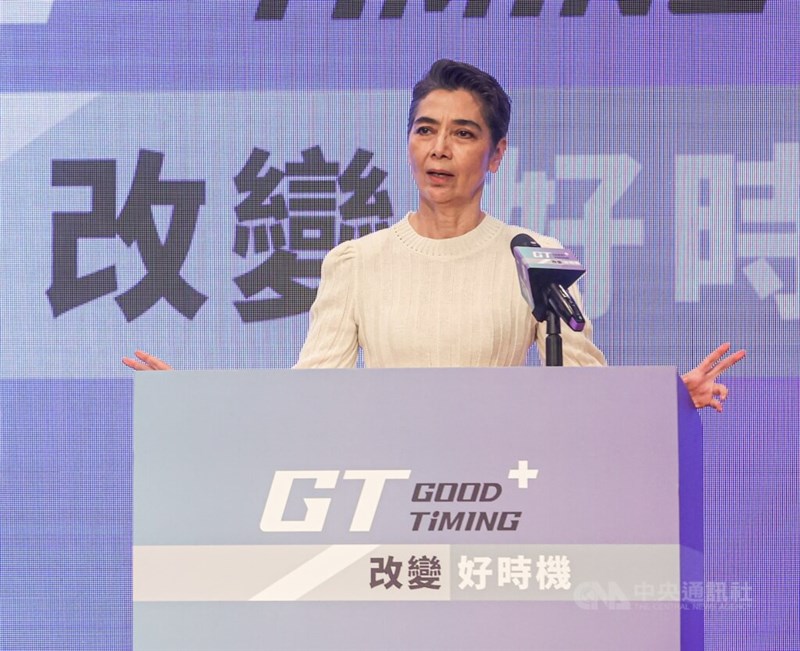 According to the American Institute in Taiwan (AIT) website, to apply for a renunciation of U.S. citizenship, it takes seven to 10 business days for the AIT to review documents submitted before an in-person appointment.
After the appointment, the renunciation application is sent to the U.S. Department of State for a final decision, which can take up to six months, according to the AIT, which said it has no ability to expedite this process.
Due to a lack of party affiliation, Gou's campaign must collect signatures from 289,667 people between Sept. 19 and Nov. 2 to make it onto the ballot, according to CEC rules.
However, CEC rules permit Gou to register Lai as his running mate for this process, regardless of her citizenship status.
Should Gou and Lai make it onto the ballot, they will face ruling Democratic Progressive Party (DPP) Vice President Lai Ching-te (賴清德), New Taipei Mayor Hou Yu-ih (侯友宜) of the Kuomintang (KMT), and Taiwan People's Party (TPP) Chairman Ko Wen-je (柯文哲) in the election.
Wu Cheng (吳崢), a DPP legislative candidate for New Taipei City who was a U.S. citizen, told CNA it was very likely Lai would need over a month to complete the renunciation process, noting that it had taken him approximately two months to relinquish his citizenship.
A rally organized by Tammy Lai's character as a candidate addressing the crowds begins at 0:58. Source: Netflix Asia
View All