DEFENSE
/
Army says tank training to continue despite facility upgrade delays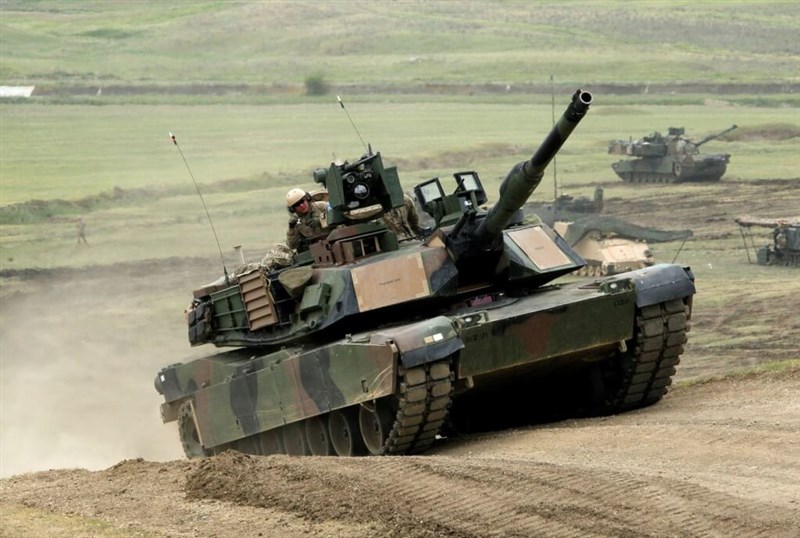 Taipei, Sept. 10 (CNA) The Army said Sunday that a delayed expansion project of a tank shooting range in northern Taiwan will be completed in stages to allow test firing sessions to continue.
The nation's Army currently has approximately 1,000 tanks, including aging CM-11 Brave Tiger and M60A3 tanks, which have been in use for more than two decades.
To gradually replace these older models, the Army has allocated NT$40.5 billion (US$1.62 billion) from 2019 to 2027 to purchase 108 M1A2T tanks from the U.S., which are expected to be assigned to the Sixth Army Corps responsible for guarding northern Taiwan.
Of the 108 M1A2T tanks, 38 are scheduled to be delivered in 2024, 42 in 2025 and 28 in 2026.
In preparation for the arrival of new M1A2Ts, the Army also embarked on a NT$1.19 billion upgrade of a tank proving ground in Hsinchu County Xinfeng Township's Kengzikou area.
The Hshinchu testing facilities include one of the Army's most regularly used firing ranges for tanks.
The upgraded Kengzikou training center will feature a state-of-the-art multi-use shooting range facility to enable M1A2T tanks to practice firing at night and while moving, according to the proposal.
However, the upgrade, originally scheduled to be finished by the end of 2023, is facing serious delays and is now not expected to be ready until sometime in 2026, according to the most recent budget proposal submitted by the Army to the Legislature.
The delays mean the expansion project will not be complete by the time the first batch of 38 M1A2T tanks is delivered to Taipei in 2024, with some experts warning that it could jeopardize firing drills for M1A2T tanks.
Asked to comment, the Army told CNA Sunday that it has asked the construction company responsible for the expansion project to do the upgrades in different stages so that tank training will be able to continue despite the ongoing construction work.
An unnamed Army source told CNA that the upgrades will also include building new target platforms and new targets that could go up and down automatically.
The range between a tank and its target will also be extended to 1,800 meters from the existing 1,340 meters, the source added.
View All