President Tsai departs for Eswatini on direct flight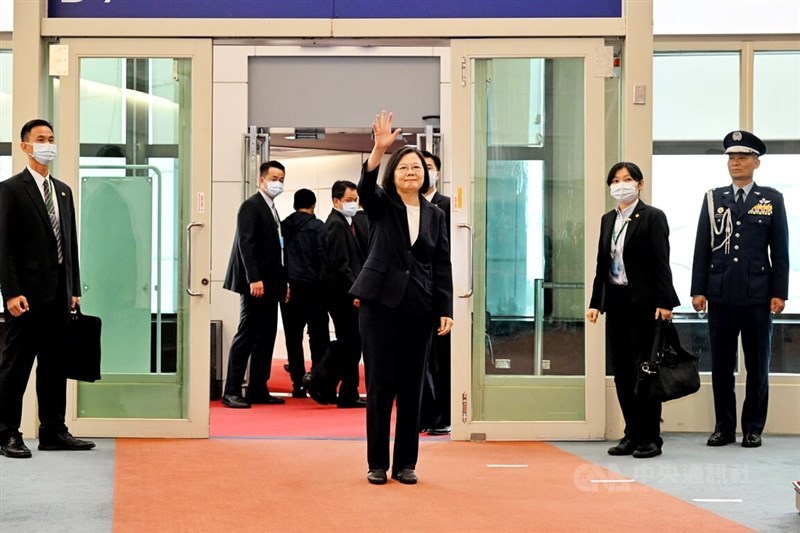 Taipei, Sept. 5 (CNA) President Tsai Ing-wen (蔡英文) on Tuesday morning set out to Eswatini for a four-day trip that she said aimed to further promote bilateral cooperation.
Speaking with reporters before her departure, Tsai said she would seek to promote "sustainable cooperation" between the Republic of China, Taiwan's official name, and Eswatini during the trip from Sept. 5-8.
According to Tsai, in the five years since she last visited the African nation, bilateral exchanges in the areas of public health, women's empowerment and agriculture have deepened.
As the two countries celebrate their 55th anniversary of diplomatic relations this year, Taiwan looks forward to further developing its partnership with Eswatini, she said.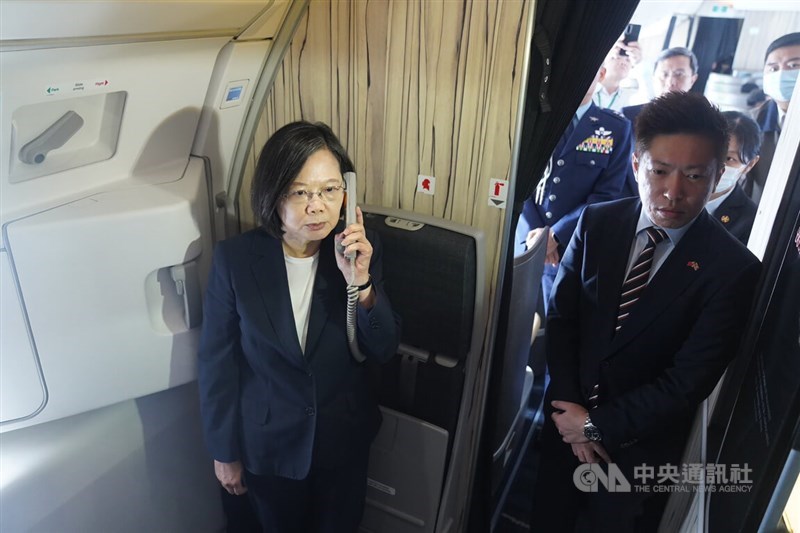 Part of that effort includes Kaohsiung establishing a sister-city relationship with the capital of Eswatini, Mbabane, she said, adding that it would help facilitate cooperation on education and foster exchanges between young people in the two nations.
Along with senior Cabinet officials, including Economics Minister Wang Mei-hua (王美花), and Kaohsiung Mayor Chen Chi-mai (陳其邁), Tsai will take direct flights to and from Eswatini.
She was invited to the country to attend celebrations marking the 55th anniversary of the African nation's independence and the 55th birthday of its current ruler King Mswati III on Sept. 6.
The king has reigned over Eswatini, the last absolute monarchy in Africa, since 1986.
The visit to Eswatini marks Tsai's ninth overseas trip since she took office in 2016. The president last traveled overseas in March, when she visited Taiwan's allies Guatemala and Belize, and transited through the United States.
Tsai will arrive in Eswatini on Tuesday afternoon (Mbabane time), hold bilateral talks with the king, and meet with Taiwanese expatriates later the same day.
On Wednesday, she will attend the celebrations before paying a visit to the Referral and Emergency Complex in the Mbabane Government Hospital, a facility that Taiwan's government has funded.
On her last day in Eswatini on Thursday, Tsai will meet with Queen Mother Ntombi Tfwala, hold a press conference, and visit the bases of Taiwan's technical and medical missions.
The president will depart from Africa on Thursday afternoon and arrive in Taiwan on Friday (Taipei time).