Opposition presidential hopefuls rally for housing, judicial justice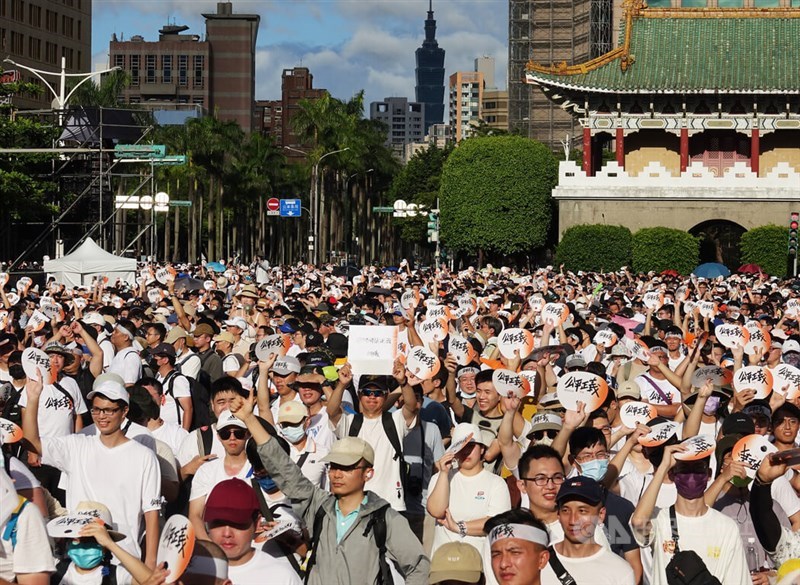 Taipei, July 16 (CNA) The two main opposition candidates and a potential contender in the 2024 presidential election on Sunday called for affordable housing and judicial justice, and they urged the public to remove the ruling Democratic Progressive Party (DPP), at a rally in Taipei.
Business tycoon Terry Gou (郭台銘), Kuomintang (KMT) nominee Hou Yu-ih (侯友宜), and Taiwan People's Party (TPP) candidate Ko Wen-je (柯文哲) made the calls in separate speeches at the rally, which was organized by an internet celebrity and a former lawmaker.
In Gou's speech, he said that after seven years in power, the DPP still has not made any significant progress in the area of affordable housing.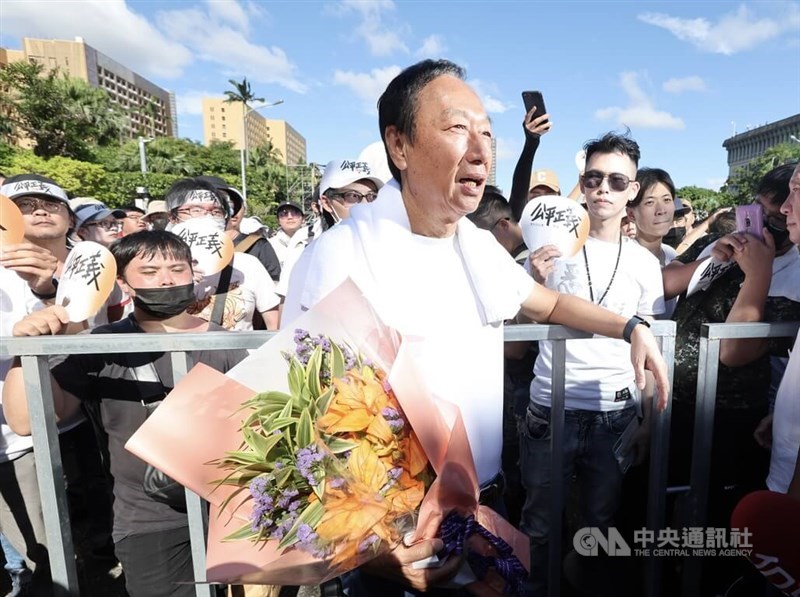 Furthermore, about 70 percent of Taiwanese have no trust in the judiciary because it "has become a tool for political wrangling among those in power and has failed to protect the rights and interests of the people," said Gou, founder of Hon Hai Precision Industry Co., the world's largest contract electronics maker.
There has been some speculation that Gou may seek to launch a presidential bid as an independent in the Jan. 13, 2024 election, having lost to Hou in the KMT's nomination process in May.
Meanwhile, New Taipei Mayor Hou said at Sunday's rally that the DPP's governance over the past seven years was rife with scandals, corruption, and undue political interference in the judiciary, and that shooting incidents and organized fraud crimes had risen sharply.
If elected president, Hou said, he will establish a new "special investigation unit," which will target high-level officials, to eliminate interference in the judiciary, and he will set up a committee tasked with "dismantling organized gangs."
When Ko took the stage, he said the purpose of the rally was not to protest against the DPP government or create divisions among the people but to "unite the nation and build a society that embodies fairness and justice."
"Taiwan has had three transfers of power since its democratization, yet housing prices are soaring, fraud cases are prevalent, trust in the judiciary is diminishing, and wealth inequality is significant," Ko said.
All three speakers urged the people to use their votes to remove the DPP from power, saying the party had failed to fulfill its 2016 campaign pledges on housing justice and judicial reform.
The rally was organized by former lawmaker Huang Kuo-chang (黃國昌) and internet celebrity Holger Chen (陳之漢) and held on Ketagalan Boulevard in front of the Presidential Office Building in Taipei from 2 p.m. to 5 p.m.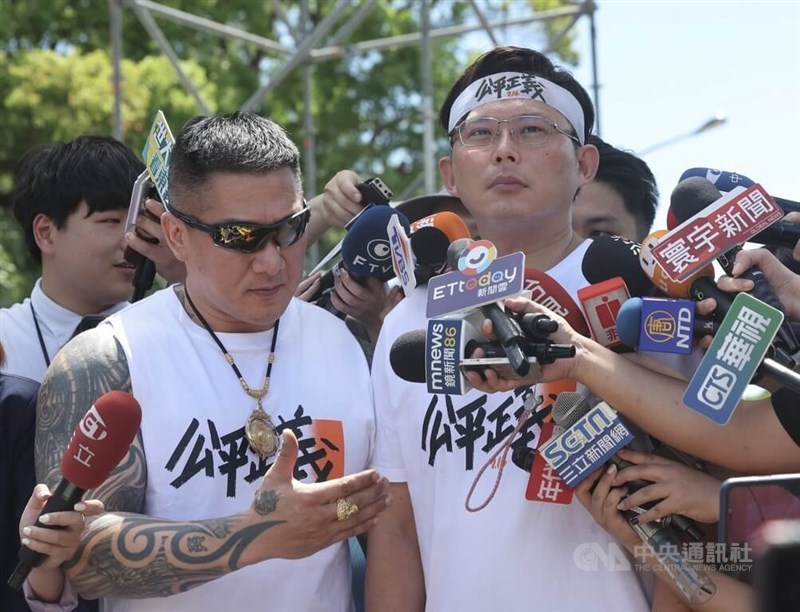 On the sidelines of the rally, a group of people associated with pro-Taiwan independence groups staged a protest against Huang, based on recent reports that his residential property in New Taipei's Xizhi District had encroached on state-owned land.
The illegal construction of Huang's residence on state lands undermined the legitimacy of his advocacy for housing justice, the protesters said.
Around the same time Sunday, at a major DPP party congress at the Grand Hotel in Taipei, President Tsai Ing-wen (蔡英文) presented a flag to the party's presidential candidate, Vice President Lai Ching-te (賴清德), to wish him success in his campaign.
Speaking at the party congress, Tsai also addressed the issue of housing justice, saying that the DPP government will continue to its efforts to achieve that goal, but it is "still a long way off."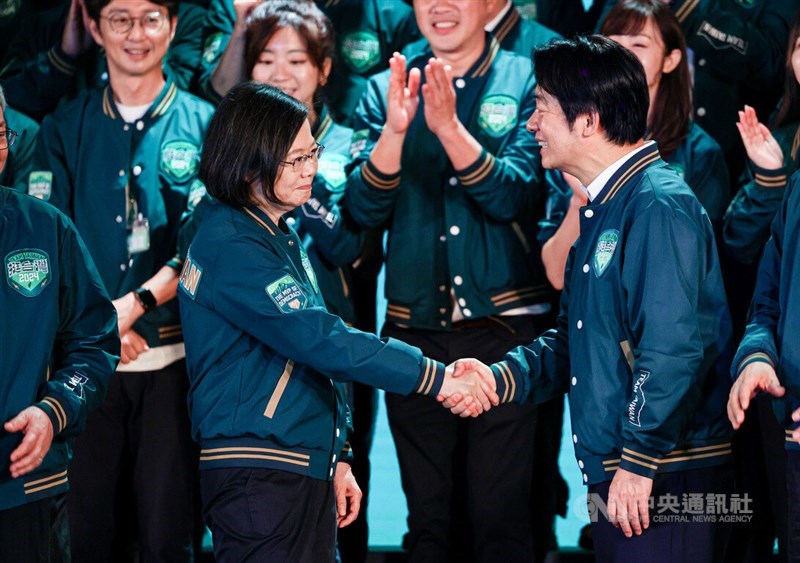 In recent years, the government has taken multiple measures to regulate the housing market, Tsai said, citing examples such as a new law that restricts the reselling or transfer of purchase agreements for pre-sold or newly constructed residential properties and the expansion of government subsidies for rent and mortgages.
Under a new proposed regulation, she added, the tax rate will increase from 1.5-3.6 percent to 2-4.8 percent on owners of more than three empty housing units, to help prevent property hoarding.
The draft law also seeks to ease the financial burden on owners of single homes, as it will reduce their property tax from 1.2 percent to 1 percent, the president said.
Also addressing the DPP congress, Lai spoke about the rally on Ketagalan Boulevard, saying it was "a normal part of democracy."
It is crucial to listen to the voices of the people and embrace constructive criticism as a driving force for future change, he said.
Lai also pledged to combat corruption, organized crime, illegal firearms, and fraud and to strengthen support for people from all walks of life, in an effort to give everyone an opportunity to pursue their dreams.