Legislative speaker takes ferry trip to Japanese island to boost ties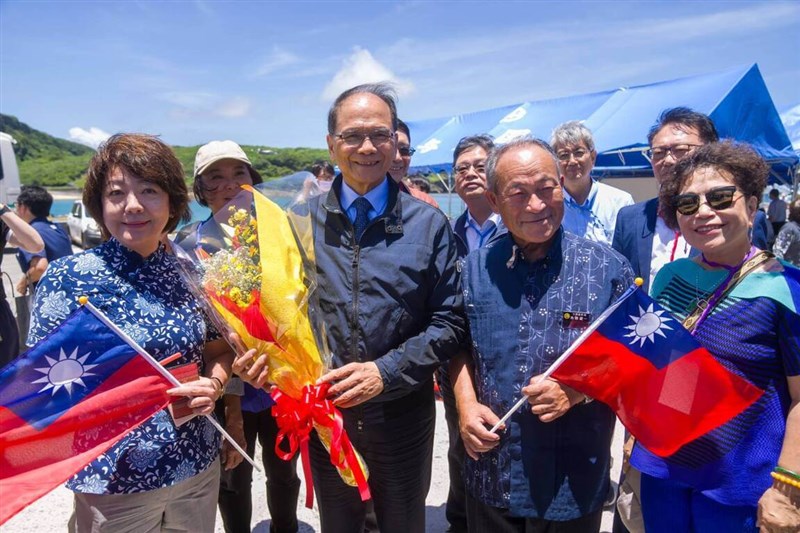 Taipei, July 4 (CNA) Legislative Yuan Speaker You Si-kun (游錫堃) led a 100-member delegation on a visit to Yonaguni -- the westernmost inhabited island of Japan -- by ferry Tuesday to promote both parliamentary and tourism exchanges.
"I felt like going on an excursion, very excited," You told reporters before leaving Suao in northeastern Taiwan's Yilan County.
There is no regular ferry service between Suao and Yonaguni, but You said he hoped the excursion could lay the foundation for such services or travel packages between the two destinations for both Taiwanese and Japanese tourists.
If only 1 percent of the 2 million Japanese tourists who visit Taiwan each year are interested in taking the Suao-Yonaguni ferry, it would significantly boost tourism in Yilan, You said.
Yonaguni is the closest part of Japan to Taiwan, lying only 110 kilometers east of Yilan County.
In Yonaguni, You was to meet with Japanese House Representative Keiji Furuya, who is also chairman of the Japan-Republic of China Diet Members' Consultative Council.
Also on the trip were Taiwan Tourism Bureau chief Chang Shi-chung (張錫聰), Yilan County Magistrate Lin Zi-miao (林姿妙), and local travel agents and medical service providers.
The 497-ton cruise liner, operated by Taiwan's North & South Shipping Co, took two hours to sail from Taiwan to the Japanese island.
Only 29 square kilometers, Yonaguni has a population of 1,700 people and a well-preserved natural environment.