ANALYSIS
/
Strategic clarity best way to counter China's gray zone warfare: scholar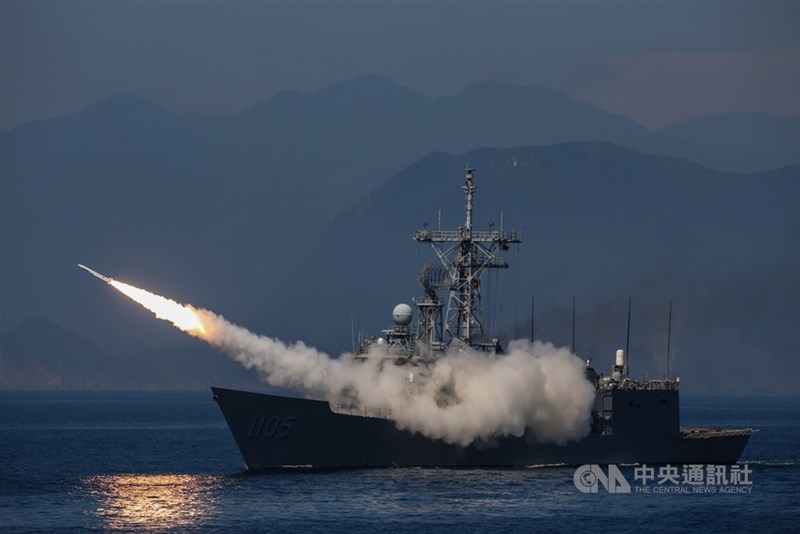 Taipei, June 7 (CNA) A Taiwanese defense scholar on Tuesday said he believes the best approach to counter China's "gray-zone warfare tactics" is to ask the United States to ditch its long-held policy of "strategic ambiguity" in favor of "strategic clarity."
In an article published online Wednesday, Huang Chung-ting (黃宗鼎), an associate research fellow at the government-funded Institute for National Defense and Security Research (INDSR), noted that Washington has publicly blamed Beijing for two dangerous encounters between the two countries' militaries over the past weeks.
One was an incident between the U.S. Navy and a Chinese warship in the Taiwan Strait last week. A video clip released on Sunday by the U.S. appears to show a Chinese vessel crossing in front of a U.S. destroyer, forcing it to slow down to avoid a collision.
A previous incident at the end of May, involved a Chinese jet which the U.S. accused of carrying out an "unnecessarily aggressive" maneuver near an American military plane over the South China Sea in international airspace.
On Monday, White House spokesperson John Kirby called the two incidents "unacceptable," adding that such "unsafe and unprofessional intercepts" could lead to "misunderstandings" and "miscalculations."
In response, a Chinese foreign ministry spokesperson said "the measures taken by the Chinese military are completely reasonable, legitimate, and professional and safe," while accusing the U.S. of being the aggressor.
According to Huang, the two Sino-U.S. skirmishes took place near Taiwan's southeast Air Defense Identification Zone and in the Taiwan Strait, seriously jeopardizing Taiwan's national security and U.S. freedom of navigation.
Such incidents, together with a recent clash with the Philippines in the disputed South China Sea where Manila accused Beijing of shining a "military grade" laser light at a Filipino coast guard boat, are part of Beijing's "gray zone" warfare tactics deployed to test U.S. responses to such aggressive behavior, according to Huang.
The INDSR scholar said, for instance, Washington and Manila have a long-standing U.S.-Philippines Mutual Defense Treaty, which dictates that both nations would support each other if either were to be attacked by a third party.
However, the treaty does not give a clear definition of what constitutes an attack or whether shining a laser at the Philippine vessel is regarded as a form of attack, according to Huang.
The lack of a clear definition of attack in the U.S.-Philippines Mutual Defense Treaty is one example of U.S. adoption of "strategic ambiguity" to avoid angering China, he noted.
To counter China's gray-zone warfare, Huang said it would be better for the U.S. to ditch such ambiguity and instead make clear what kind of military response it would take should China continue to use similar tactics against U.S. and other neighboring countries.
Gray-zone tactics are generally defined as coercive actions that do not meet the threshold of conventional warfare.
View All