DEFENSE
/
U.S. to help Taiwan obtain NATO Link-22 radio system: Defense official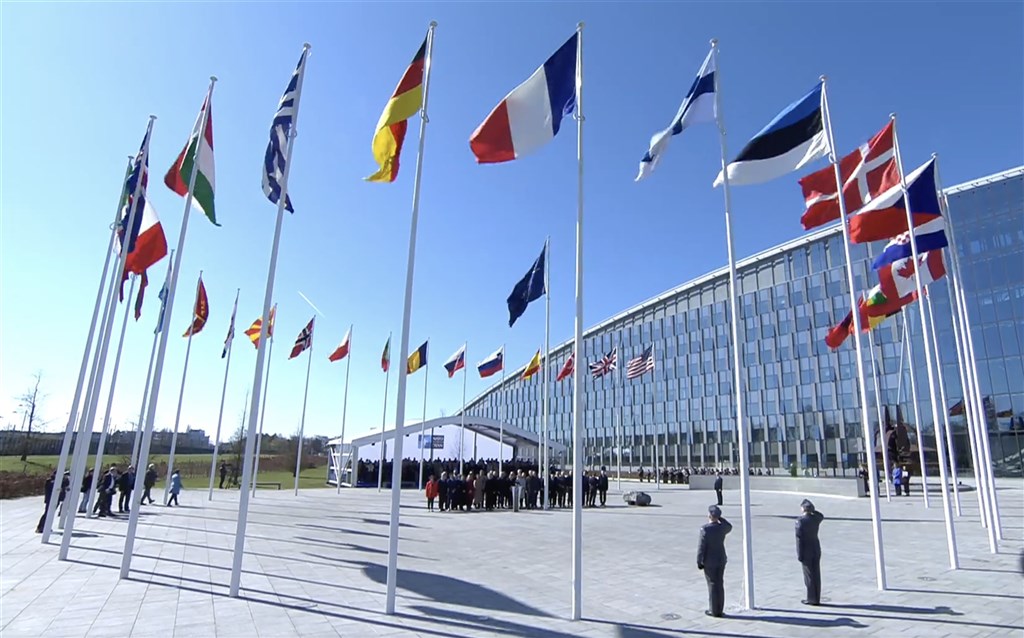 Taipei, May 25 (CNA) The United States will help Taiwan obtain the North Atlantic Treaty Organization's (NATO's) Link-22 secure data link system, according to a Ministry of National Defense (MND) official on Thursday.
Lee Shih-chiang (李世強), head of the MND's Department of Strategic Planning, made the statement to lawmakers during an interpellation at the Legislature following a recent local media report about the military seeking to acquire the NATO system.
Link-22 is a secure digital radio system that is primarily used by military forces as a tactical data link. It is able to provide beyond line-of-sight communications that interconnects air, surface, subsurface and ground-based tactical data systems, while also facilitating the exchange of tactical data among the military units of participating nations.
Lee was also asked whether NATO's secure system will be interoperable with the tactical data systems currently used by Taiwan's military.
Lee said there were no problems with its own data link systems, but Link-22 enables a direct data link with the U.S. military.
According to sources, Taiwan is seeking to upgrade its existing system to Link-22, with the purpose of integrating command and control systems, missiles and platforms developed by the National Chung-Shan Institute of Science and Technology.
Chieh Chung (揭仲), an associate research fellow with the National Policy Foundation in Taipei, told CNA Taiwan's data link system is based on Link-16, with the latter's upgraded version being Link-22, which greatly strengthens anti-jamming capabilities and improves command efficiency, while providing faster communications transmissions.
The NATO system was also designed to complement and interoperate easily with Link 16, Chieh said.
In the event of an attack, Chinese People's Liberation Army would definitely attempt to jam Taiwan's communications systems through electronic warfare and Link-22 could help prevent that, he said.
Su Tzu-yun (蘇紫雲), a research fellow at Taiwan's Institute for National Defense and Security Research, said NATO's Link-22 was designed to improve the performance of Link-11, as it adopts high frequency and ultra-high frequency bands that can operate long distances without the need for a satellite.
Link-22 features an automatic grouping function that can fully map out the positions of enemy and friendly forces via common operational picture (COP), Su said.
The system's long distance transmission capability would greatly improve Taiwan's combat effectiveness, while strengthening strategic, operational and tactical applications, he added.
On a political level, if the U.S. agrees to help Taiwan upgrade to the Link-22 system, that also means the other NATO members have agreed to it, Chieh said.
According to sources familiar with the matter, China's XS-3 and DTS-03 data link systems are already superior to Link-16, hence the U.S. assisting Taiwan upgrading to Link-22 would be of great benefit to national defense and future military cooperation.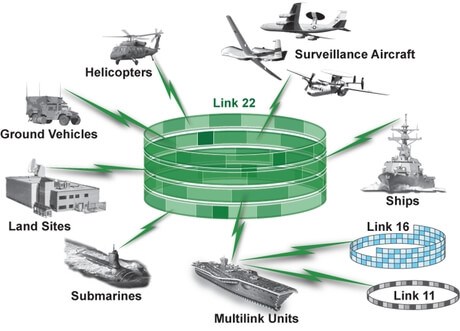 View All