Taiwan to receive HIMARS one year earlier than expected: Military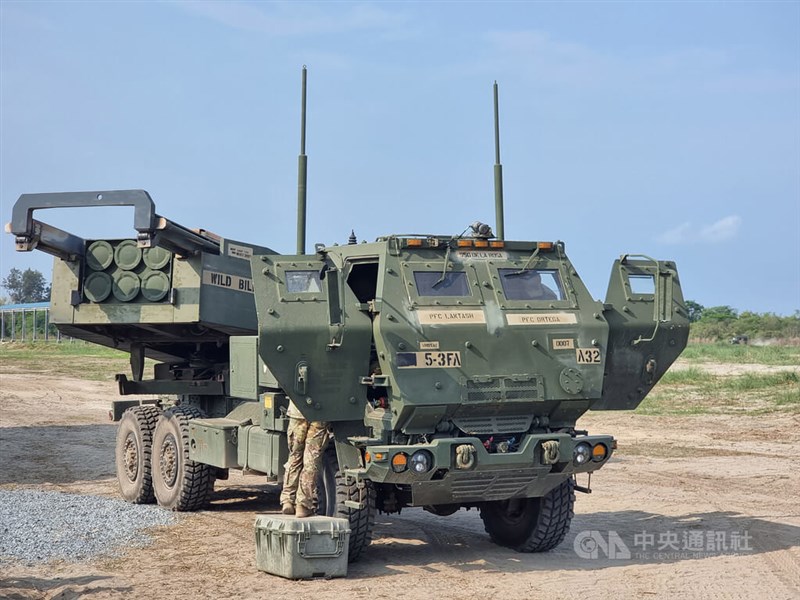 Taipei, May 10 (CNA) Taiwan will receive the High Mobility Artillery Rocket Systems (HIMARS) M142 launchers it bought from the United States a year earlier than originally scheduled, the Ministry of National Defense (MND) announced on Wednesday.
The Army will take delivery of 29 HIMARS, a long-range precision strike weapon system, beginning 2026, a year earlier than the original 2027 date, after Washington agrees to prioritize sending the rocket system to Taipei to meet its needs, the ministry said in a press release.
The MND press release was issued early Wednesday and made public an updated contract awarding notice on the HIMARS project.
Taiwan and the U.S. originally signed a deal in 2021 to buy 11 HIMARS M142 launchers.
Taiwan decided to buy 18 more in 2022 after the MND scrapped its plan to buy 40 M109A6 "Paladin" self-propelled howitzers after Washington said the howitzers would not be delivered on time due to insufficient production capacity.
Based on that decision, the two sides renewed the HIMARS deal contract in late April and made public the updated deal on Wednesday in accordance with Taiwan's Government Procurement Act, the MND said.
The HIMARS, a multiple launch rocket system mounted on a military truck, is mobile and has a strike distance of 300km when carrying M57 Army Tactical Missile Systems.
The press release comes six days after Defense Minister Chiu Kuo-cheng (邱國正) said Taiwan will not receive financial compensation over a nearly one-year delay to the delivery of F-16V fighter jets purchased from the United States.
U.S. Representative Mike Gallagher, who chairs the U.S. House of Representatives Select Committee on the Strategic Competition Between the United States and the Chinese Communist Party, told U.S. media after visiting Taiwan in February that Taipei is concerned about delays in the delivery of weapons by Washington.