Ruling parties of Taiwan, Japan exchange views on diplomacy, defense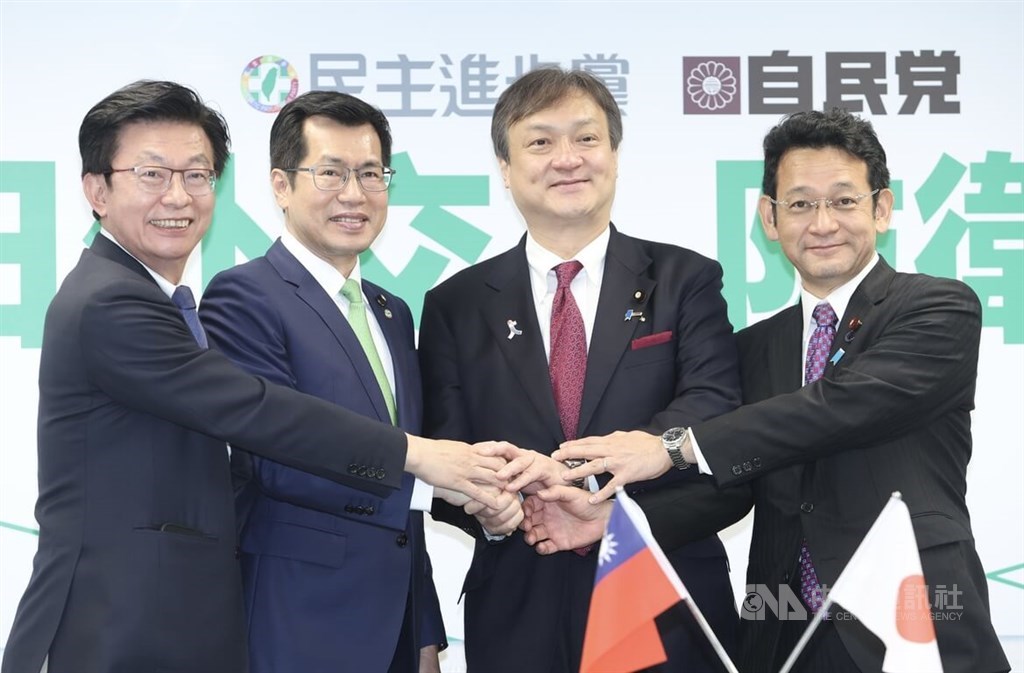 Taipei, March 21 (CNA) Representatives from Taiwan's ruling Democratic Progressive Party (DPP) and Japan's governing Liberal Democratic Party (LDP) held in-person talks in Taipei on Tuesday, exchanging views on the diplomatic and national defense policies of their parties.
After a two-hour closed-door meeting at the DPP headquarters, DPP lawmakers Lo Chih-cheng (羅致政) and Kuo Kuo-wen (郭國文) told reporters that they had a good meeting with their Japanese counterparts Iwao Horii, director of the LDP's Foreign Affairs Division and Konosuke Kokuba, the LDP's national defense director.
Both sides had a "substantial conversation" and discussed the direction of further bilateral cooperation, according to Lo.
The meeting also touched on the issue of Taiwan joining the Comprehensive and Progressive Agreement for Trans-Pacific Partnership (CPTPP), Lo said, although he declined to reveal details.
In addition, the two parties agreed that such talks -- having been held virtually in August and December 2021 on topics including diplomacy, national defense and economic security -- should become routine.
Calling the first face-to-face meeting between representatives from the DPP and LDP a "landmark," Kokuba urged more cooperation between the two countries in fields such as semiconductors and tourism.
Meanwhile, Kokuba pointed out the deepening Taiwan-Japan relations, citing Japan's latest national defense paper, which indicated Tokyo will not accept unilateral forces changing the status quo in the Taiwan Strait.
In the National Security Strategy approved on Dec. 16, 2022, Japan designated Taiwan an "extremely important partner" and underscored the importance of maintaining peace and stability in the strait.
Horii said that he hoped the ruling party meeting will contribute to peace across the Taiwan Strait, East Asia and the Indo-Pacific region, while Kokuba expressed hopes that the next meeting will be held in Japan.