9 U.S. Congress members ask Blinken to visit Taiwan on China trip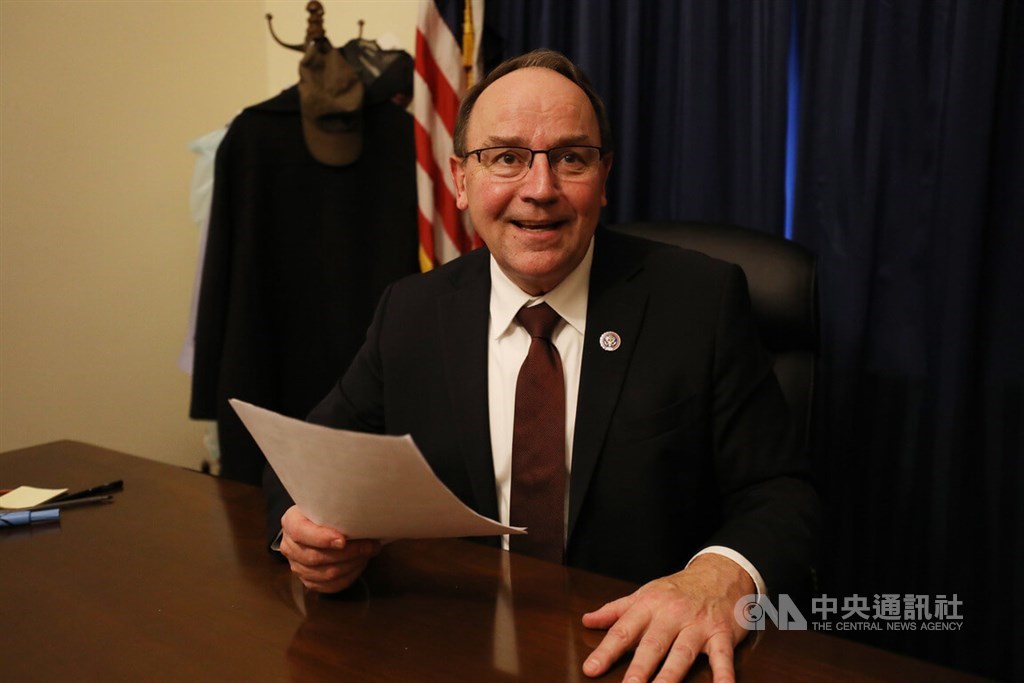 Washington, Feb. 2 (CNA) Nine members of the U.S. House of Representatives have called on Secretary of State Antony Blinken to make a stopover in Taipei on his Feb. 5-6 trip to Beijing in keeping with the spirit of the Taiwan Travel Act and honor what he called a "rock solid" commitment from the Joe Biden administration to Taiwan.
The request was made in a joint letter signed by Republican Representatives Tom Tiffany, Scott Perry, Dan Crenshaw, Andy Ogles, Burgess Owens, Nancy Mace, Scott DesJarles, Byron Donalds, and Earl L. "Buddy" Carter.
The letter, a copy of which was obtained by CNA, was sent to Blinken on Wednesday.
If Blinken visits Taipei, it would "send a clear message that the United States strongly opposes China's reckless military provocations in the region -- actions which President Biden has described as 'coercive' and a threat to regional peace and stability," the representatives said in the letter.
It would also be an opportunity for Blinken to "publicly address growing concerns about recent delays in the delivery of U.S. weapons systems to Taiwan," they said.
"Some of these systems are related to arms sales that were approved as long ago as 2019 and include everything from F-16s to other asymmetric weapons that are critical to Taiwan's defensive capabilities," they said.
A visit to Taiwan by Blinken would be "consistent with the congressional intent of the Taiwan Travel Act, which made it the express policy of the United States to encourage high-ranking U.S. executive branch officials to visit Taiwan and meet with their counterparts," they said.
The representatives asked Blinken to consider their request in the interest of improving bilateral ties between Taiwan and the United States.
Blinken's visit to China will be the first by an incumbent U.S. secretary of state since Oct. 2018.
According to a report published by the Financial Times on Thursday, Blinken is expected to meet with Chinese President Xi Jinping (習近平) during his visit.
In related news, U.S. House Speaker Kevin McCarthy said Thursday that China cannot decide where he can go, although he currently has no plans to visit Taiwan.
"I don't think China can tell me where I can go at any place, at any time," McCarthy told reporters at the Capitol Hill, when asked what his reaction was to China's warning against him visiting Taiwan.
U.S. media outlet Punchbowl News reported on Jan. 23 that the Pentagon was in the early stages of preparing for a trip by McCarthy to Taiwan in spring, citing a Biden administration official with knowledge of the matter.
However, according to McCarthy on Thursday, he had "nothing scheduled now on Taiwan."
China staged several days of large-scale military exercises around Taiwan in August last year, following former U.S. House Speaker Nancy Pelosi's visit to Taipei from Aug. 2 to Aug. 3, in a move seen as retaliation for Pelosi's visit.
Since then, China's People's Liberation Army has routinely breached the Taiwan Strait median line, which had previously served as a tacit boundary, with military aircraft and vessels.
Separately on Thursday, Taiwan's Legislative Speaker You Si-kun (游錫堃), who was visiting Washington, said it was "only natural for democratic countries to engage in congressional exchanges."
"China should not overreact if it doesn't want to put its insecurities on full display," You said.