Taiwan interested in idea of Tsai meeting with Czech president-elect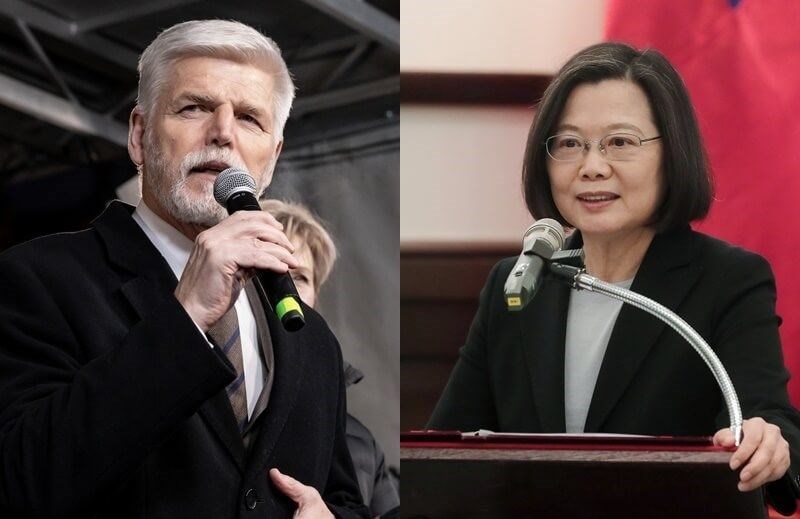 Taipei, Jan. 31 (CNA) Taiwan's government on Tuesday expressed interest in an in-person meeting between President Tsai Ing-wen (蔡英文) and Czech Republic President-elect Petr Pavel after Pavel suggested the idea during a phone call with Tsai on Monday.
"The president-elect has expressed his willingness [to do so]. The Ministry of Foreign Affairs (MOFA) will do its utmost to support anything that can deepen the partnership between Taiwan and the Czech Republic," said Jeff Liu (劉永健), MOFA's new spokesman.
The call to congratulate a president-elect of a country that does not have diplomatic ties with the Republic of China (ROC), Taiwan's official name, was rare for a Taiwanese leader.
Political leaders in countries that formally recognize Beijing instead of Taipei, as does the Czech Republic, normally avoid having direct contact with ROC presidents to avoid angering the People's Republic of China.
The last time Tsai made public a phone call with a leader of a non-ally was on Dec. 2, 2016, with then U.S. President-elect Donald Trump.
Commenting on the call, Liu said it was concrete proof that Taiwan has built a solid partnership with Central and Eastern European countries in recent years.
During the call Tsai said the people of Taiwan and the Czech Republic enjoy deep ties and share the values of freedom, democracy and human rights, according to Presidential Office spokeswoman Lin Yu-chan (林聿禪).
Based on these cordial ties, the government of Taiwan looked forward to deepening exchanges and cooperation with the Czech Republic in key areas, including semiconductor design, talent cultivation in cutting-edge technologies and supply chain restructuring, according to Lin.
In a tweet, Pavel said he thanked Tsai for her congratulations during Monday's call.
"And I assured her that Taiwan and the Czech Republic share the values of freedom, democracy, and human rights. We agreed on strengthening our partnership," the tweet said.
"I also expressed hope to have the opportunity to meet President Tsai in person in the future," it said.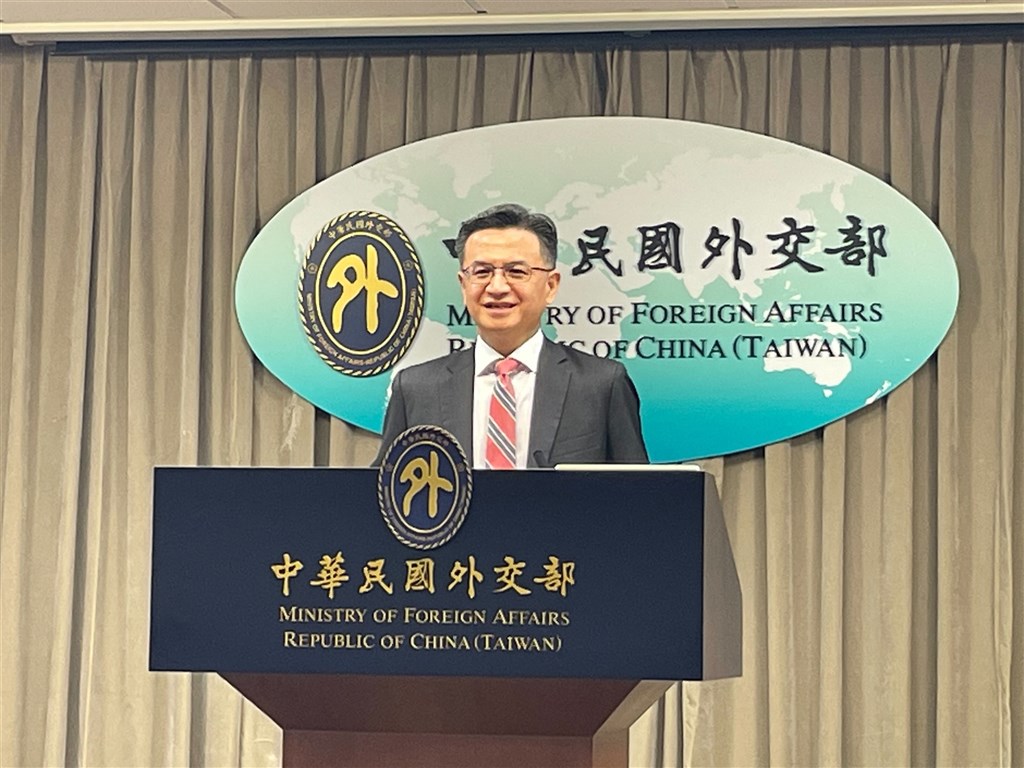 Pavel, a retired general and former chairman of NATO's military committee, the alliance's highest military body, was elected to the mostly ceremonial post Saturday after a decisive victory over former Prime Minister Andrej Babiš.
The 61-year-old will replace Milos Zeman, whose second term ends in March.
Unlike Zeman, who long pushed for closer relations with China and Russia, Pavel is considered a mainstream pro-Western candidate who backs aid for Ukraine and is supportive of closer ties with Taiwan.
Despite the lack of diplomatic ties, Taiwan and the Czech Republic have maintained cordial relations since the two sides opened representative offices in 1991 and 1993 in Prague and Taipei respectively.
Bilateral relations have warmed since Czech Senate President Miloš Vystrčil visited the country in September 2020, becoming the first head of a lawmaking body from a non-diplomatic ally to address Taiwan's Legislative Yuan.
He did it despite repeated warnings from China, which considers Taiwan part of its territory.
Meanwhile, Tuesday marked Liu's debut as MOFA's new spokesman. He replaced Joanne Ou (歐江安), who took up the post as Taiwan's representative to New Zealand earlier this month.
Liu has previously served in Auckland and several American cities. His most recent position was as head of MOFA's Department of Archives, Information Management and Telecommunications.
Related News
Jan. 30: Tsai congratulates Czech president-elect in rare call to non-ally leader