Civil defense reforms needed to meet Taiwan's defense goals: Experts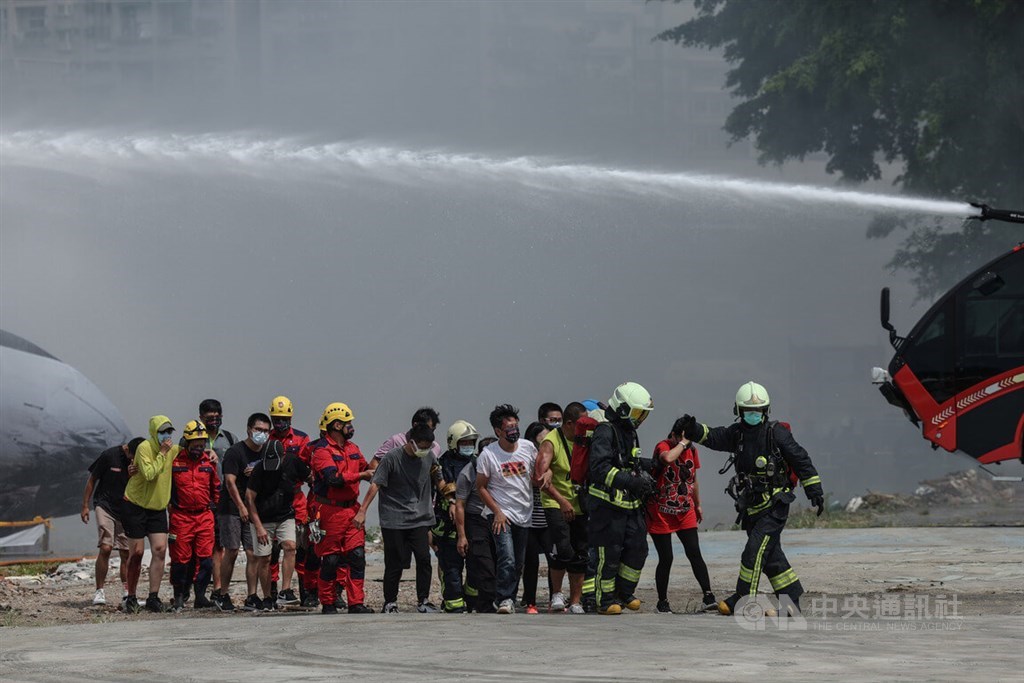 By Joseph Yeh, CNA staff reporter
After months of speculation, President Tsai Ing-wen (蔡英文) announced on Dec. 27 that compulsory military service in Taiwan would be extended from four months to a full year to meet the security threat posed by China.
"No one wants war," Tsai said, but she stressed that Taiwan has faced increasing military coercion from China in recent years and needed to do its part by boosting its own self-defense.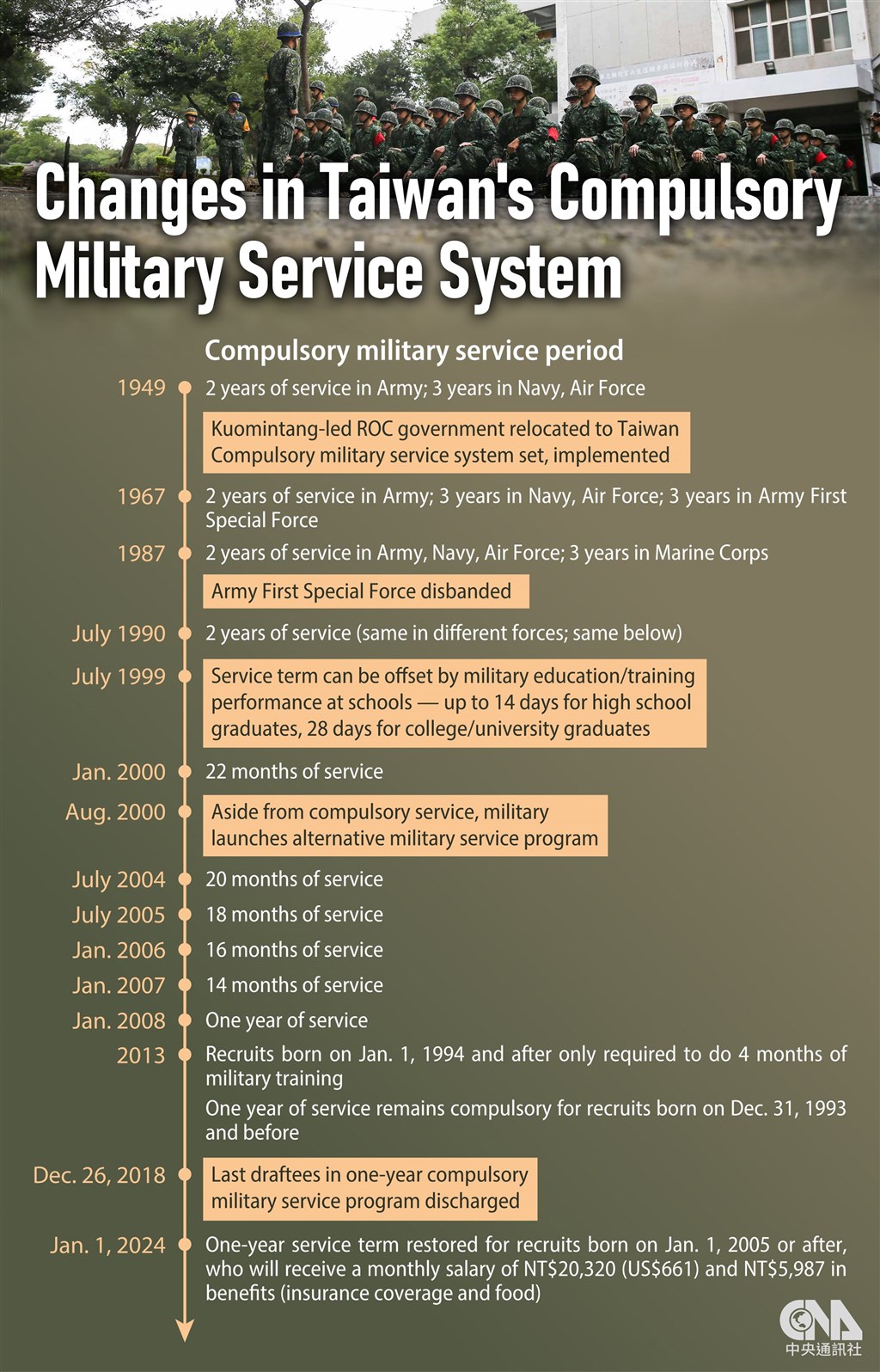 It was the latest in a series of steps taken by Taiwan to strengthen its defense posture, including adopting an asymmetric warfare strategy, increasing defense spending, developing homegrown missiles and submarines and intensifying training for reserves.
But one area continues to be overlooked, or at least treated with little more than lip service: civil defense.
Lawmakers and military experts warned recently that civil defense has been largely ignored for too long by Taiwan and needed to be addressed with greater urgency, not only in terms of funding but in how it is defined.
Lack of civil defense awareness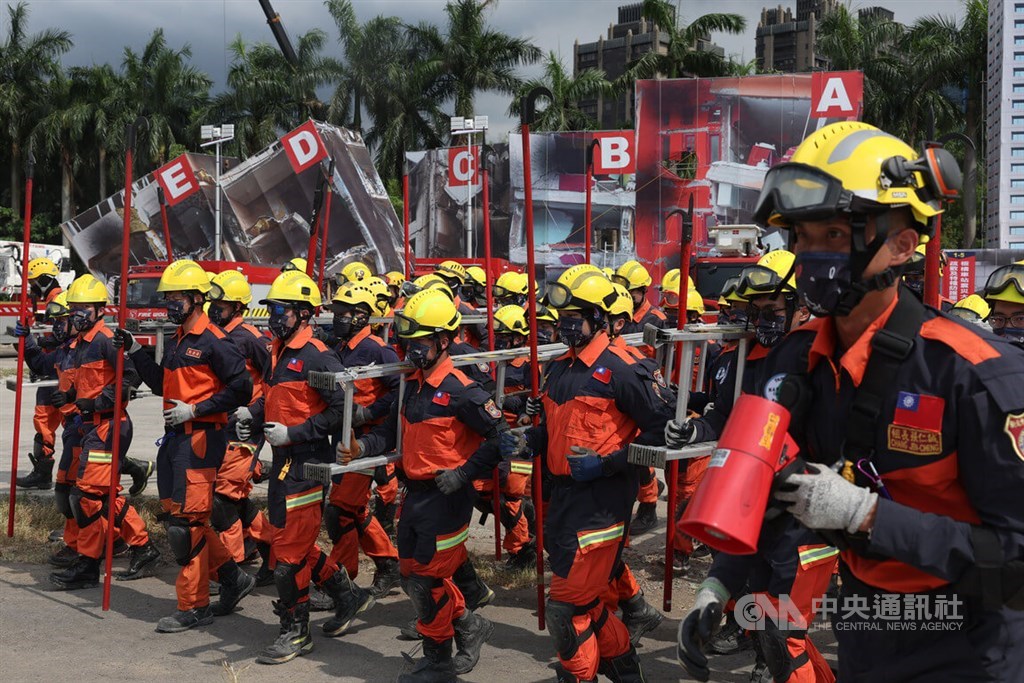 Most Taiwanese have little awareness of the existing civil defense system even though it has been in place since Japanese colonial rule from 1895 to 1945.
After the Republic of China (ROC) government reclaimed Taiwan from Japan following World War II, it established a Taiwan Province Air Defense Command, as it did with other Chinese provinces, in charge of air raid defense and evacuation missions.
The Taiwan Province Air Defense Command was turned into the Taiwan Province Civil Defense Command after 1949, when the ROC government relocated to Taiwan after losing the Chinese Civil War, and sub-civil defense units were set up across Taiwan as China remained a threat.
Finally, in 1973, a government overhaul put the Ministry of National Defense (MND) in charge of all defense missions and the Ministry of the Interior (MOI) in charge of civil defense, with the MOI's National Policy Agency responsible for supervising the task.
Under that framework, Taiwan was listed as having more than 420,000 people in civil defense units as of 2022 in a country of 21.25 million citizens, surely adequate for the task.
Well, maybe not.
According to the Civil Defense Act, civil defense units are organized at four levels -- city and county (the main units); district/township; state-run companies; and large companies/factories and schools. They all consist of volunteers.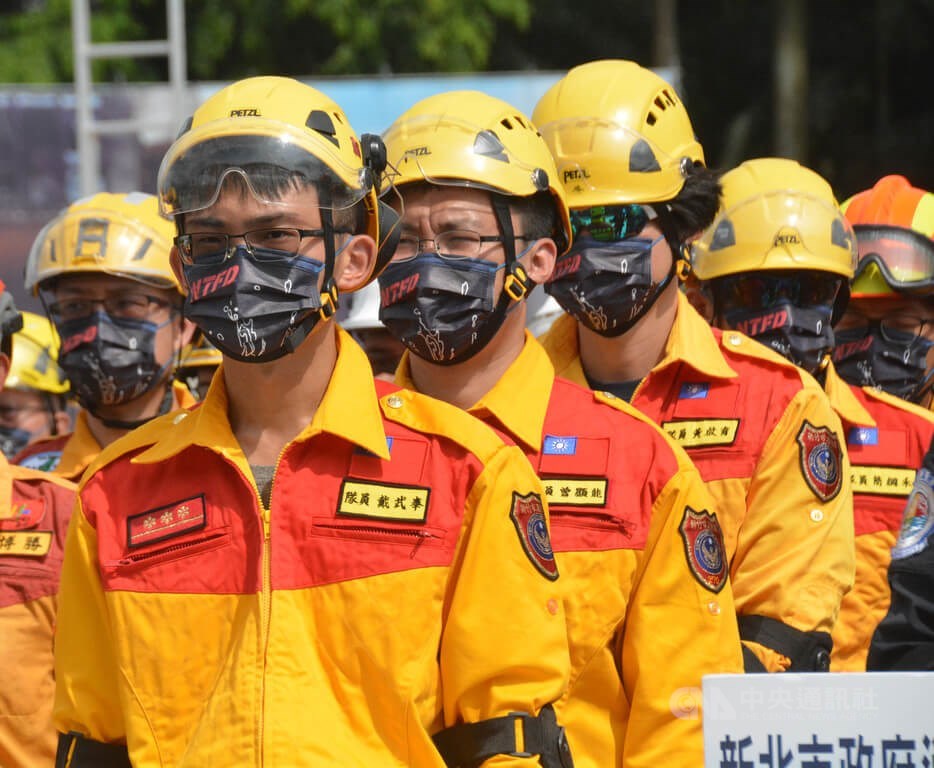 Their main tasks, according to the Act, are to maintain "local social order and assist in rescue operations of serious disasters during peacetime" and handle "air defense evacuation and shelter and in supporting military tasks" during wartime.
How active any of these units are is open to question, but given their many responsibilities and support roles, they supposedly undergo rigid training, provided by the MOI and local governments.
National lawmakers say that is hardly the case.
A review of local civil defense units by the pro-Taiwan independence Taiwan Statebuilding Party (TSP) in September 2022 found that only a small amount of the funding allocated by local governments for civil defense purposes is devoted to training.
Of the NT$24.68 million (US$802,503) Taipei allocated annually from 2020 to 2022 for civil defense, only NT$1.02 million, or 4 percent, went to training volunteers, with the rest going to social activities, such as year-end banquets and special gatherings, said TSP Taipei chapter head Wu Hsin-tai (吳欣岱).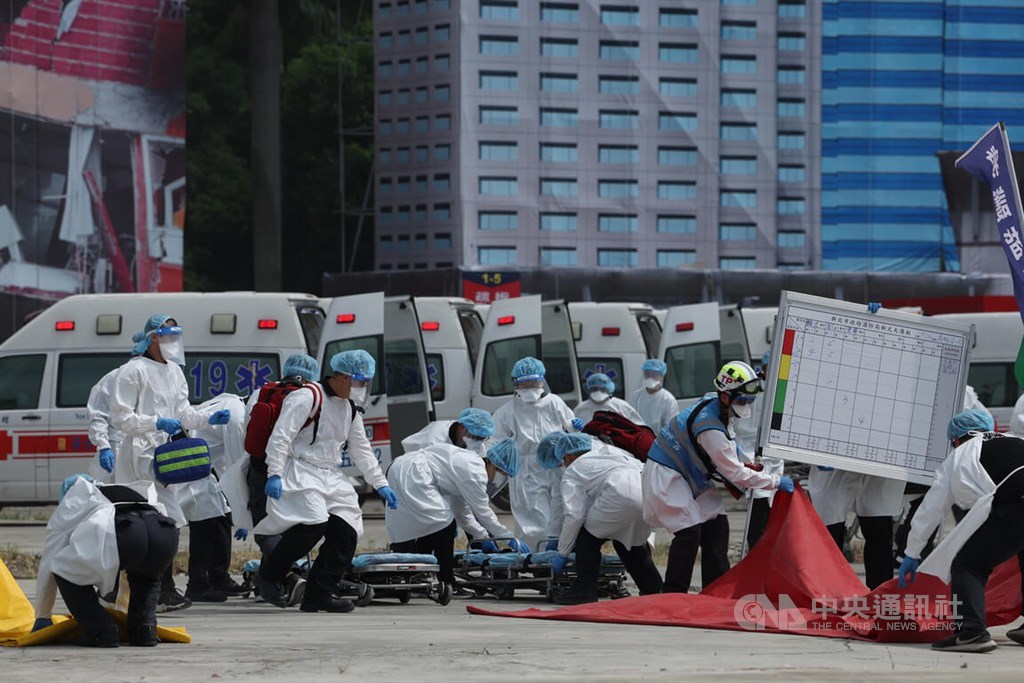 The same applies to other cities and counties. Taichung, Kaohsiung and Yilan County used only 2 percent, 10 percent and 13 percent, respectively, of their civil defense budgets for training, the TSP review found.
With such limited funding, civil defense groups at the city and county level only undergo four to eight hours of regular training a year, said Democratic Progressive Party (DPP) Legislator Lai Pin-yu (賴品妤) at a separate press conference in December 2022.
Another DPP lawmaker, Lin Ching-yi (林靜儀), warned that "the more we look into our civil defense preparedness the less we feel confident of the readiness of people in Taiwan."
They only replace their members when they reach the maximum age of 70 based on the Civil Defense Act. That is why the average civil defense member is in their 50s or 60s.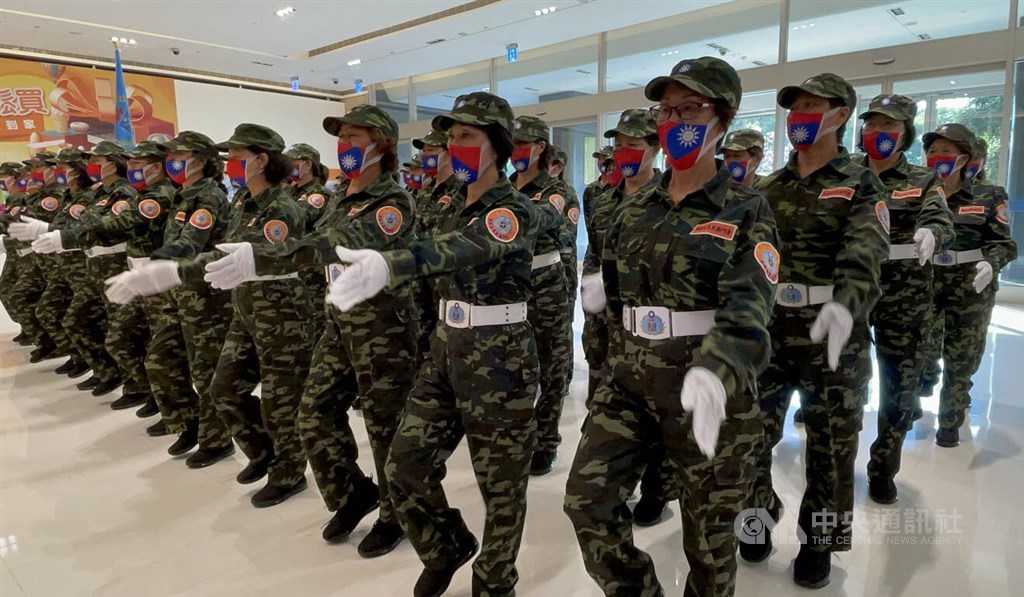 Problems bigger than training
Chang Li-ming (張離明), a member of the Taiwan Nation Security Institute who heads its civil defense project, argued, however, that Taiwan's existing civil defense system was being held back by more than a lack of training -- it is facing systematic failure.
For starters, the central government does not have a standard for the number of civil defense personnel each county or city should have, instead leaving it to be decided by each local government's civil defense budget, Chang told CNA.
For instance, Taipei and New Taipei each have 7,000 and 9,000 volunteers listed in their respective civil defense units, while Taoyuan, which covers four times the area of Taipei, has only 2,500 people listed because of its lower funding for the purpose, he said.
Another problem, Chang said, is that applicants to civil defense units can get in simply via an interview arranged by recommendation instead of having to undergo a standardized screening process.
That results in civil defense units that are built on "human relationships, without proper evaluations and evaluation mechanisms."
"They only replace their members when they reach the maximum age of 70 based on the Civil Defense Act. That is why the average civil defense member is in their 50s or 60s," Chang said.
Civil defense units also lack concrete missions, with the Civil Defense Act and MOI's Civil Defense Mobilization Guidelines (民防人力動員計畫) offering little guidance other than they are to support the military in wartime and help people cope with disasters in peacetime.
Lacking specific missions and comprised of volunteers who do not have the proper training, Taiwan's existing civil defense forces, though quite large in number, are not ready to fulfill their primary tasks in wartime, Chang warned.
He urged the MND and MOI to amend the guidelines to clearly define the job of each city/county's civil defense force, including their size and their responsibilities in wartime, so that local governments can draft their own civil defense training and management plans, he said.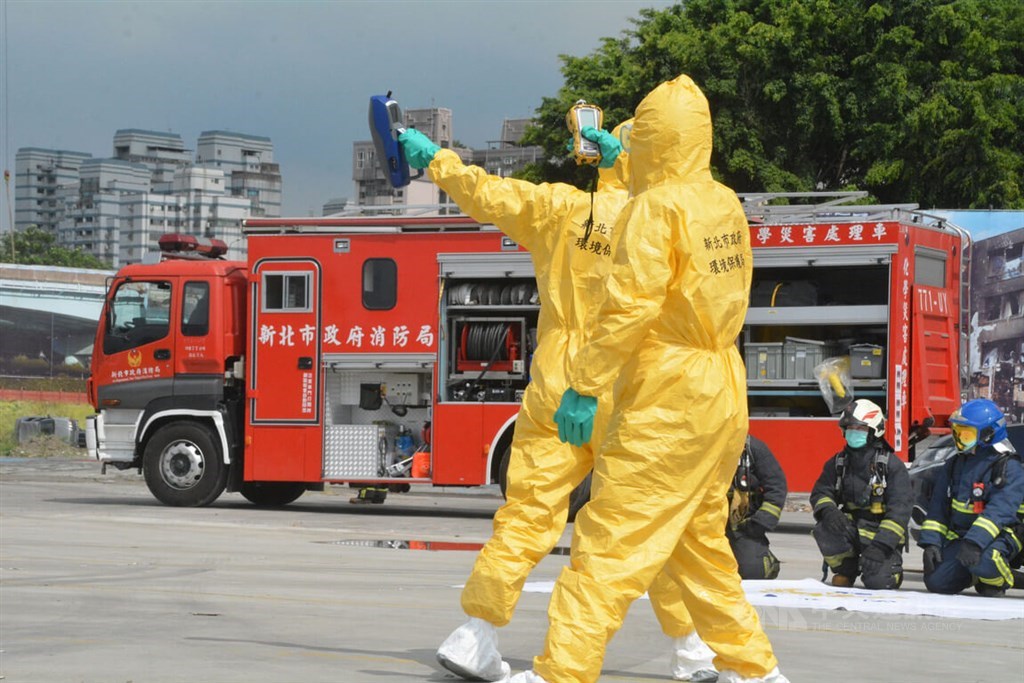 Chang also proposed that Taiwan learn from the experience of the United States and Ukraine by assigning specific tasks to different civil defense units.
It could adopt a program like the U.S. Department of Homeland Security's Community Emergency Response Team (CERT), a nationally supported, locally implemented initiative that teaches people how to better prepare for hazards that may affect their communities, he said.
Even more importantly, Chang said, Taiwan should establish a clear recruitment and evaluation system so that applicants to civil defense units can be judged on their merits to ensure that the needs of Taiwan's "all-out defense" strategy are met.
Chieh Chung (揭仲), an associate research fellow with the National Policy Foundation in Taipei, agreed, telling CNA that the MOI should take a more active role in laying out response measures in case of war.
Chieh suggested, for example, that the MOI and other agencies prepare emergency medical manpower, facilities, supplies and systematic training based on estimates of possible injuries in a wartime scenario.
They could also plan more large-size shelters and prepare the necessary supplies needed for those helped by the shelters.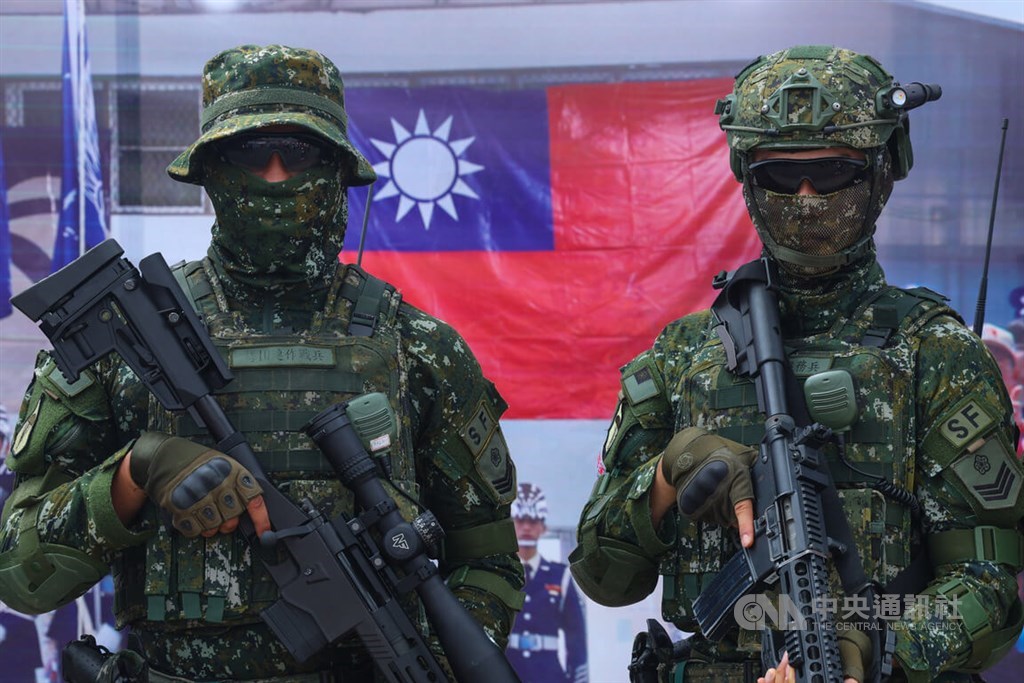 "The point is the central government should devise concrete plans to tell volunteer civil defense forces what they need to do in case of war and train them accordingly instead of having local government and civilian groups act on their own without clear guidance," Chieh said.
Huang Po-shen (黃柏燊), deputy head of the Crime Prevention Division under the MOI, acknowledged criticism that too little is being done to train civil defense units, telling lawmakers in December that more training was needed.
Huang said Chang's suggestion of a central government-level unit such as the CERT might be a good idea because civil defense and emergency responses are cross-agency issues.
Enditem/ls