President vows to tackle inflation, supply chain challenges in LNY speech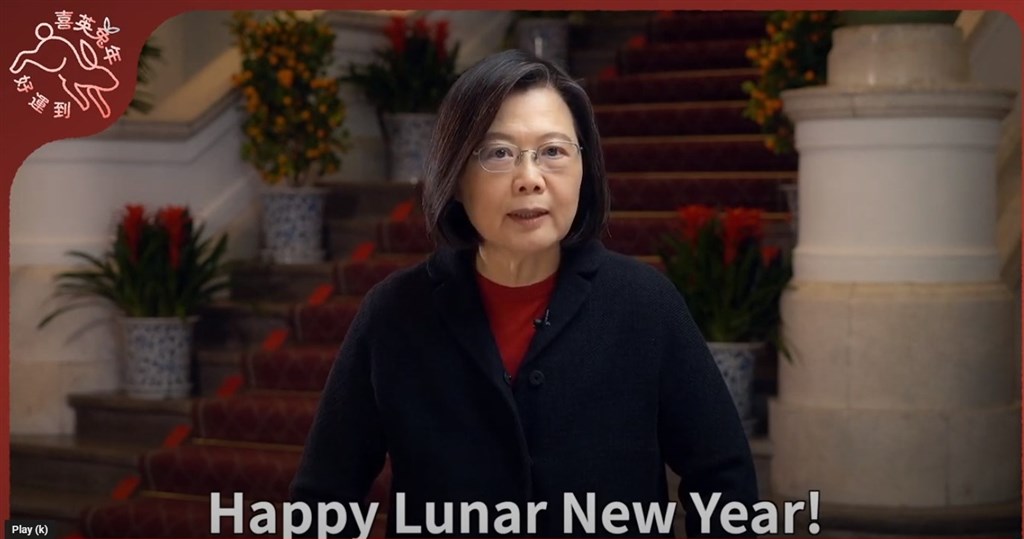 Taipei, Jan. 20 (CNA) President Tsai Ing-wen (蔡英文) vowed to tackle the challenges awaiting Taiwan in the coming Year of the Rabbit, and thanked the many people who will remain on duty during the holiday in her Lunar New Year's speech on Friday.
In a pre-recorded video released on the night before Lunar New Year's Eve, Tsai described the past year as being full of challenges in a changing world.
She pledged that her administration would continue to do its best to overcome difficulties stemming from inflation, the COVID-19 pandemic and the restructuring of global supply chains.
At the same time, with China frequently carrying out military maneuvers near Taiwan, Tsai said the government "remained unwavering in safeguarding peace and stability in the Taiwan Strait and within the region, with the nation's military staying alert to protect the security of our homeland."
The president thanked the military for its hard work and that of police, firefighters, medical workers, and people staffing businesses during the 10-day holiday.
Tsai also thanked the Taiwanese people for their efforts and unity and said the government will continue to strive for a better economy and firmly safeguard national sovereignty to build a better country.
President Tsai's Lunar Near Year Speech (in Chinese)