Taiwan thanks U.S. for Volcano mine dispensing system sale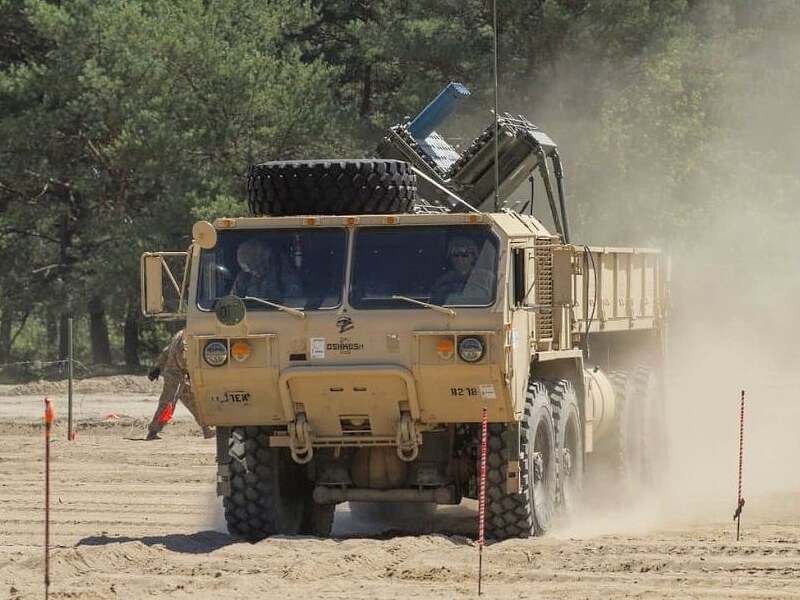 Taipei, Dec. 29 (CNA) Taiwan's government thanked the United States Thursday after Washington approved the sale of up to US$180 million of vehicle-based mine dispensing equipment.
The sale includes vehicle-launched Volcano anti-tank munition-laying systems and M977A4 HEMTT 10-Ton cargo trucks where the system will be mounted, the Ministry of National Defense (MND) said in a statement.
By enabling the rapid delivery of landmines over a large area, the equipment included in the sale should significantly boost Taiwan's asymmetrical warfare capabilities, according to the MND.
This is because the mine dispensing system is highly mobile and can allow more efficient anti-tank mines placement, the MND said.
The proposed sale also exemplified Washington's commitment to ensuring that Taiwan has the capability to defend itself, as stated in the Taiwan Relations Act and "six assurances," the ministry said, expressing its "sincere gratitude" for the deal.
The arms sales are likely to be formally confirmed by the U.S. Congress in a month's time, the ministry added.
The proposal to buy the M136 Volcano Vehicle-Launched Scatterable Mine System was approved by the Executive Yuan in late 2021, an unnamed military source told CNA earlier this year.
The U.S. Army in the 1980s developed the M136 Volcano automated mine delivery system that can be mounted on ground vehicles or helicopters.
The system, called Ground Volcano if fitted to ground vehicles, uses prepackaged mine canisters that contain multiple anti-personnel and/or anti-tank mines that can be placed over large areas.
Meanwhile, Taiwan's Ministry of Foreign Affairs (MOFA) said in a separate statement that the package was Washington's eighth arms sale under President Joe Biden's administration, which "fully demonstrated the U.S. government's high regard for Taiwan's defense capabilities."
The two ministries' statements come after the U.S. Defense Security Cooperation Agency (DSCA) announced the proposed US$180 million sale on Wednesday.
The weapons package also includes M87A1 Anti-Tank (AT) munitions, M88 canister training munitions (practice dummy ammunition rounds), M89 training munitions (test ammunition rounds), as well as related logistics support and technical assistance.
"The proposed sale will improve the recipient's capability to meet current and future threats by providing a credible force capable of deterring adversaries and participating in regional operations," DSCA said in a press release.