Ko Wen-je reelected TPP chairman
Taipei, Dec. 10 (CNA) The Taiwan People's Party (TPP) on Saturday announced that it had reelected outgoing Taipei Mayor Ko Wen-je (柯文哲) as party chairman.
Ko's reelection signaled the start of a challenging term in the run-up to the 2024 presidential and legislative elections, in which the Democratic Progressive Party and the Kuomintang would try to obliterate the TPP, according to a source in the TPP who asked not to be identified.
Taipei Department of Information and Tourism Commissioner Liu Yi-ting (劉奕霆), Ko's sister Ko Mei-lan (柯美蘭), former TPP Spokesperson Jimmy Chang (張清俊) and Shih Shu-ting (施淑婷), who ran for a position as Hsinchu City councilor in Nov. 26's local elections, were among the more recognized names that were elected TPP representatives.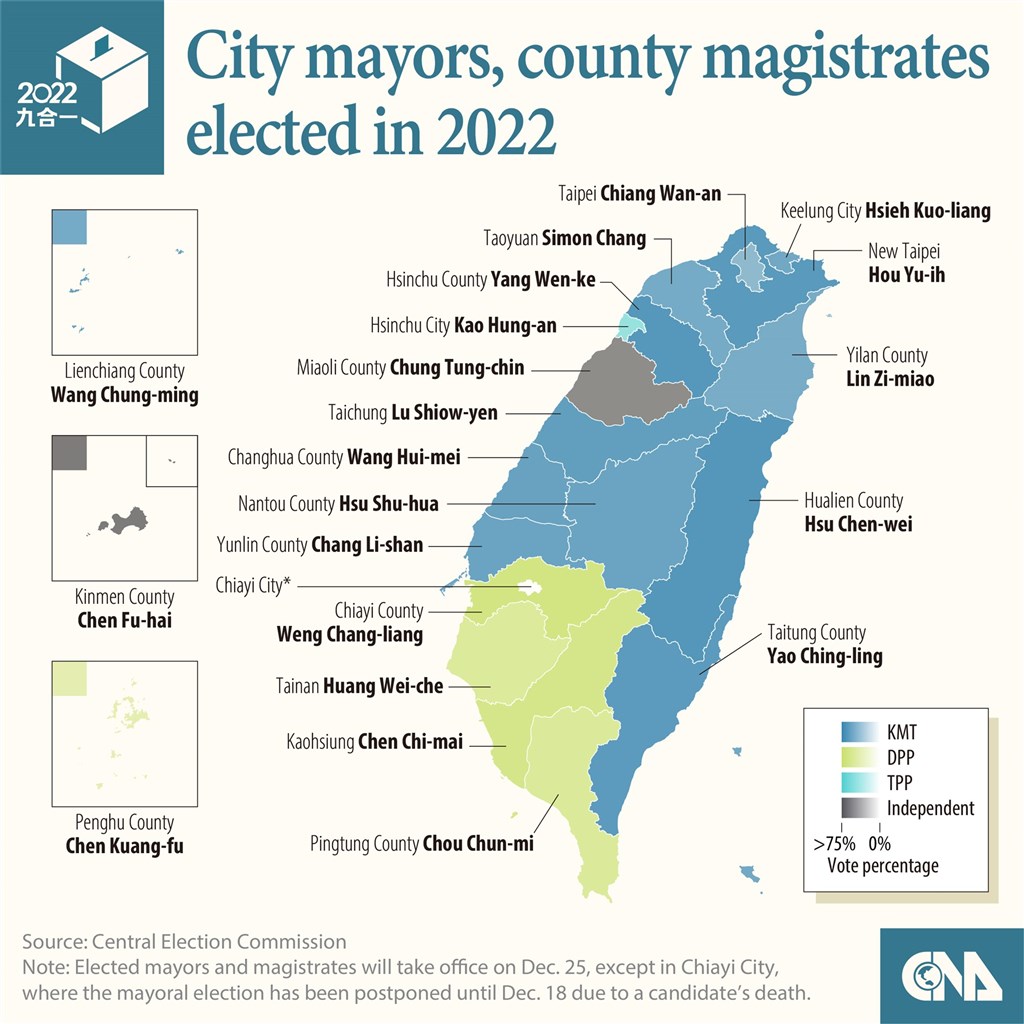 Although former TPP Legislator Kao Hung-an (高虹安) was elected mayor of Hsinchu, the party put up a less-than-ideal showing in the Nov. 26 elections.
In the wake of the TPP winning only 14 city and county councilor seats nationwide, the source said that several former party representatives who failed to get elected had been outed from party leadership roles on Saturday.
As such, Ko's first challenge after he starts his second term as TPP chairman on Jan. 1, 2023, is to help the TPP regroup and identify strong candidates for legislative elections, they said.
With Ko expected to gain total control over the TPP's Central Committee, the candidates fielded by the party could make or break Ko, who will have to shoulder the ultimate responsibility if the 2024 elections turn out to be a failure, they said.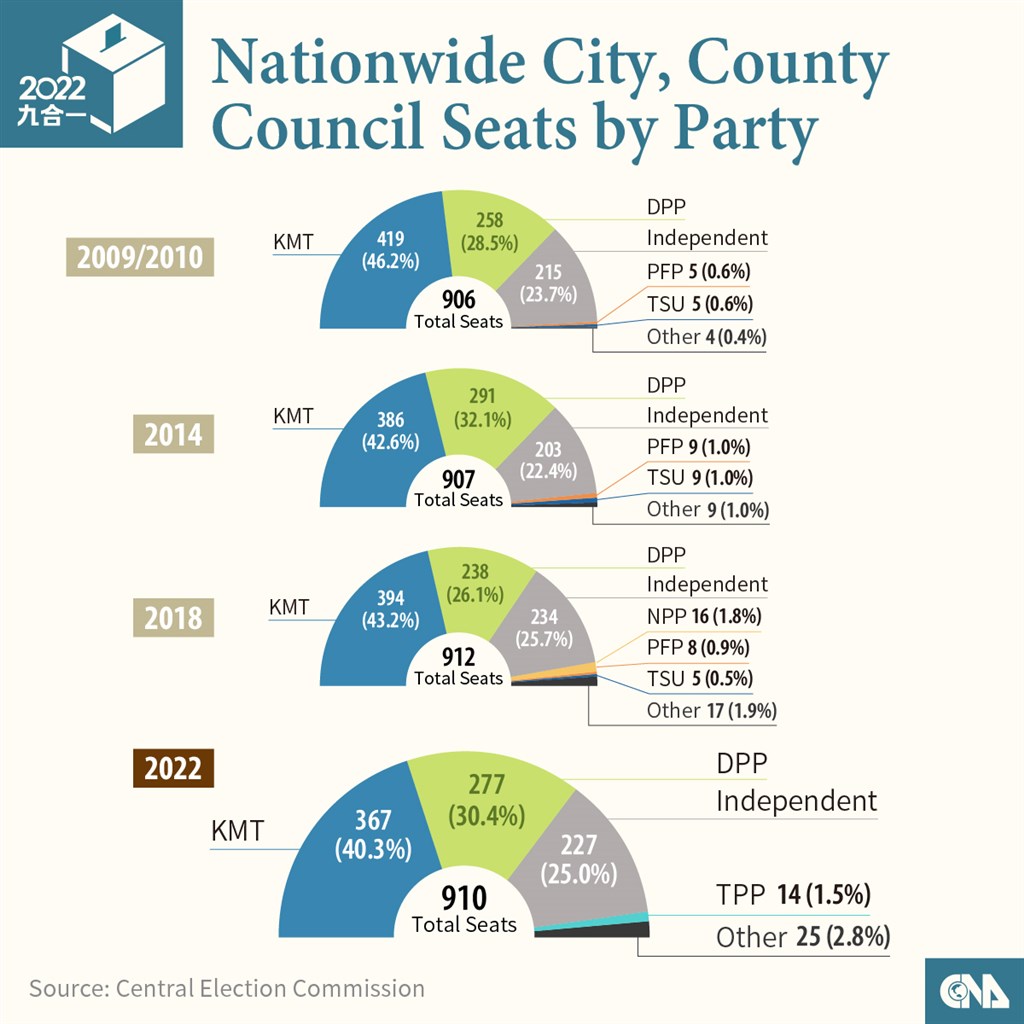 Meanwhile, while both the pan-green and pan-blue camps believe that Ko is a surefire candidate for the 2024 presidential race, he is unlikely to win given Taiwan's current political scene.
According to the source, Ko must seek to create a "third force" by exploring the possibilities of teaming up with Hon Hai Precision Industry Co. founder Terry Gou (郭台銘) or former New Power Party Legislator Huang Kuo-chang (黃國昌).
Ko said that one of the TPP's biggest weaknesses was that it had not done enough work at the grassroots level, a result of focusing most of its energy on online and media exposure, the source said.
This is a problem that the TPP must address if it is to put in a better performance in the 2024 elections, the source said.
Former TPP Legislator Tsai Pi-ju (蔡璧如) said that the 2020 and 2022 elections showed the party's popularity was eclipsed by Ko's personal standing, and, as a result, TPP must figure out ways to showcase candidates' qualities in the 2024 elections.
Related News
Nov. 27: Taiwan People's Party wins 14 city, county councilor seats in electoral debut
Nov. 26: TPP wins key Hsinchu mayor race, as Kao Hung-an declares victory
Nov. 5: Upstart party hoping to make impact in elections with eye on 2024