8 PLA warplanes detected crossing Taiwan Strait median line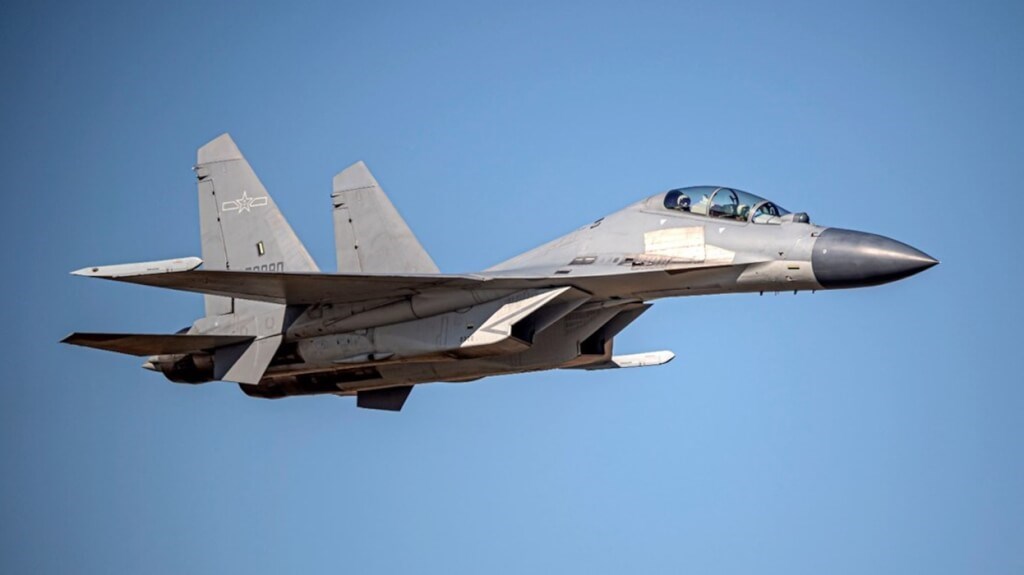 Taipei, Dec. 4 (CNA) A total of 25 Chinese military aircraft and four naval ships have been detected around Taiwan from 6 a.m. Saturday to 6 a.m. Sunday, including eight airplanes that had crossed the median line of the Taiwan Strait and another two that entered Taiwan's air defense identification zone (ADIZ).
According to the Ministry of National Defense (MND), the People's Liberation Army (PLA) aircraft that entered Taiwan's southwestern ADIZ were a Y-8 anti-submarine plane and a BZK-005 unmanned aerial vehicle.
The aircraft that flew across the median line of the strait include two Sukhoi Su-30 fighter jets, four J-16 multipurpose fighters, and two J-10 jets, information released by the MND on its official website on Sunday showed.
The ministry said that the armed forces have monitored the situation and tasked combat air patrol aircraft, Navy vessels, and land-based missile systems to respond to these activities.
The sorties were flown on the same day and a day after the United States and the European Union expressed concern on Friday in Washington over what they see as China's "provocations" in the Taiwan Strait, which they said increased the risk of crisis in the region.
According to the press release issued after their bilateral meetings, the two sides "expressed concern about China's provocations that increase the risk of crisis in the [Taiwan] Strait."
It was unclear whether Beijing was trying to send a message to the U.S. and EU. China's government sees such statements or warnings as interference in its internal affairs, since it considers Taiwan and the mainland as parts of one country to be reunified one day.
The number of sorties flown near Taiwan is typically far less than the number over the Saturday-Sunday period, and is usually around a handful each day.
In August this year, China stepped up military maneuvers after the visit of U.S. House of Representatives Speaker Nancy Pelosi on Aug. 2 and 3, holding live-fire drills in six locations around Taiwan, to express its anger over what it sees as a violation of Sino-U.S. agreements and the emboldening of Taiwan independence. Pelosi has insisted she has a right to visit Taiwan.
Taiwan's MND has been posting information about such Chinese warplane and naval vessel activities since Sept. 17, 2020, amid the growing frequency of incursions by Chinese military aircraft into Taiwan's ADIZ.
An ADIZ is an area declared by a country to allow it to identify, locate and control approaching foreign aircraft, but it is not part of territorial airspace as defined by international law.