St. Lucian PM arrives in Taiwan for first state visit to strengthen ties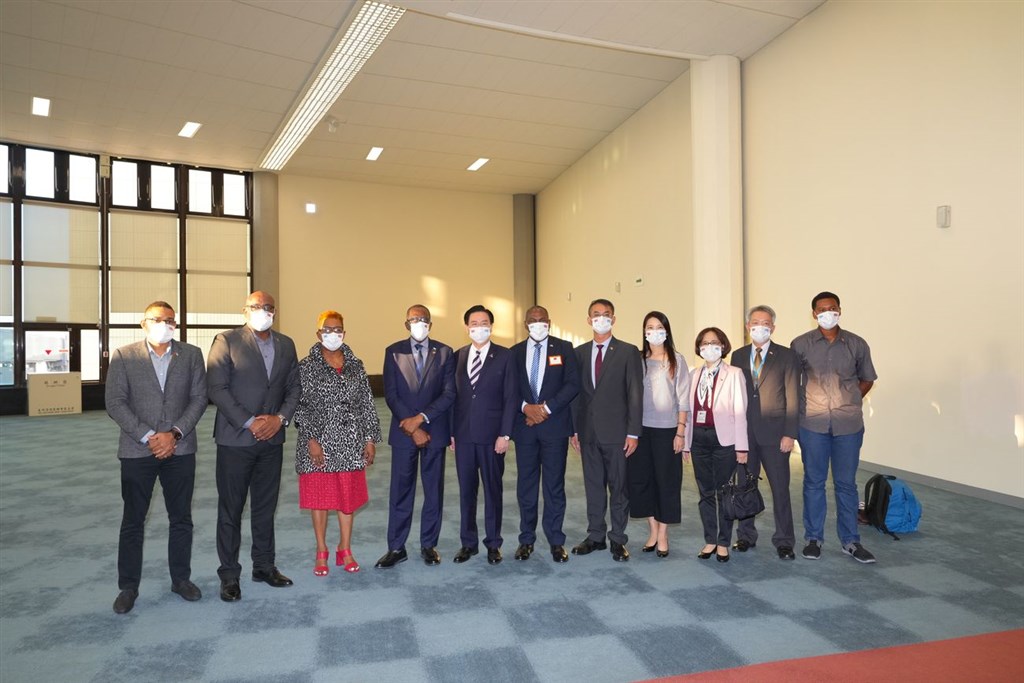 Taipei, Nov. 28 (CNA) Visiting Saint Lucian Prime Minister Philip Pierre on Monday said he is looking forward to a successful visit in Taiwan to further strengthen the friendship and bonds between the two countries in his first official state visit to Taiwan.
Speaking to the awaiting press upon his arrival at Taoyuan International Airport, Pierre, who is leading a delegation for a five-day-visit, said the Caribbean country and Taiwan have been good friends for a long time.
"We respect each other's freedoms and we hope that developments can grow and our people can prosper and we can benefit from the work that Taiwan does in Saint Lucia," Pierre said.
Conveying his country's gratitude toward Taiwan for what it does for Saint Lucia, the prime minister said he hopes the bilateral friendship will continue to strengthen as all Saint Lucia wants for its people is to improve their quality of life.
Pierre said he looks forward to a "very successful trip" and hopes that in the wake of the visit, "the bonds and our friendship can be strengthened between our two countries."
The delegation was welcomed by Foreign Minister Joseph Wu (吳釗燮).
A separate press statement issued by the Saint Lucian government said Pierre is making his first official state visit to Taiwan since assuming office in July last year.
"Prime Minister Pierre will exchange with Taiwan government officials on a range of areas of mutual interests," said the statement.
According to Taiwan's government, Pierre's delegation of Cabinet ministers include: Shawn A. Edward, minister of education, sustainable development, innovation, science, technology and vocational training; Evaristus Jn. Marie, chair of the National Insurance Corporation; and Daryl Raymond, chairman of Saint Lucia Development Bank .
President Tsai Ing-wen (蔡英文) is scheulded to hold a military salute to welcome Pierre. The visiting Saint Lucian leader is also expected to meet with Premier Su Tseng-chang (蘇貞昌) and Foreign Minister Joseph Wu (吳釗燮) during the visit that will last until Friday, according to the Ministry of Foreign Affairs.
The Republic of China (Taiwan) and Saint Lucia first established diplomatic relations in 1984, but the ties were broken in 1997 when the Caribbean country switched recognition from Taipei to Beijing.
In April 2007, Taiwan and Saint Lucia reestablished diplomatic relations, and China consequently severed its formal ties with the latter.