ELECTIONS 2022
/
KMT's Hsieh Kuo-liang claims win in Keelung mayoral election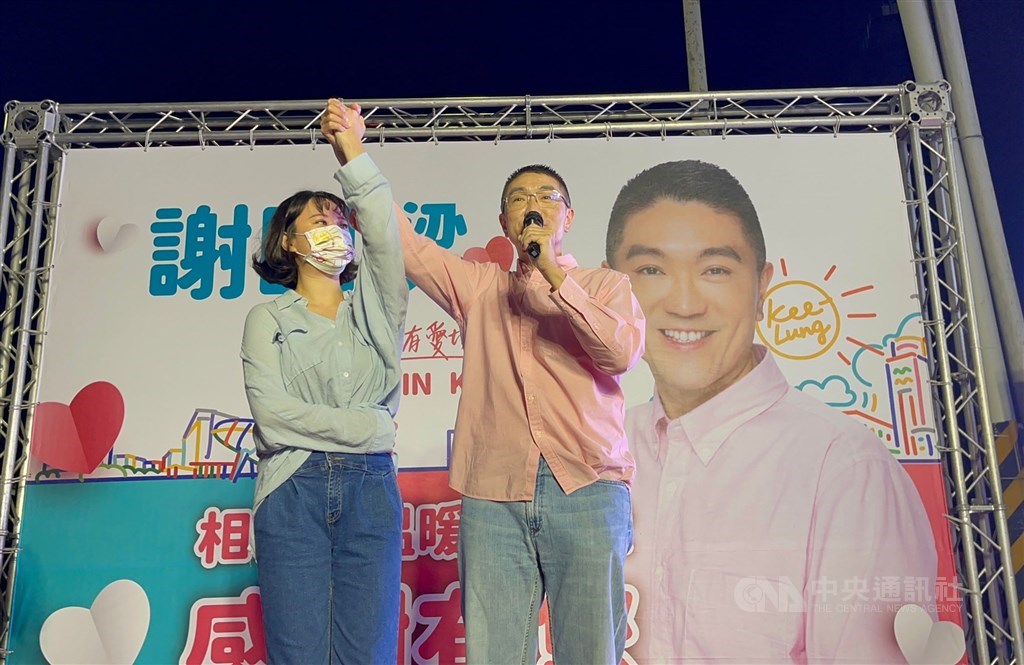 *The story was updated at 11:14 p.m. with final vote count 
Taipei, Nov. 26 (CNA) Kuomintang (KMT) Keelung mayoral candidate Hsieh Kuo-liang (謝國樑) declared victory against his main challenger, incumbent Democratic Progressive Party (DPP) Legislator Tsai Shih-ying (蔡適應), on Saturday in the Keelung mayoral election.
Hsieh declared victory at 6 p.m. 
The final ballot count shows Hsieh with 96,784 votes, or 52.92 percent of the total, ahead of Tsai with 71,354 votes, or 39.01 percent and Keelung City Councilor Chen Wei-chung (陳薇仲) of the New Power Party with  12,000 votes, or 6.56 percent, according to figures from the Central Election Commission.
Hsieh's victory will not be confirmed until the Central Election Commission certifies the results.
The contest was close between Hsieh and Tsai in the early stages of the vote count, with Hsieh leading by a narrow margin.
The tight contest was widely expected as Hsieh previously served three consecutive terms as Keelung's sole legislator from 2005 to 2016 before being succeeded by Tsai, who prior to becoming a legislator served as a Keelung city councilor from 2006 to 2016.
Hsieh ran on a platform that promised to give physically and mentally challenged residents vouchers to use at stores and in night markets, in addition to building more disability-friendly facilities in the city.
He pledged to build a science park in Keelung's Wudu District, expand Dawulun Industrial Park and revitalize Liudu Industrial Park, to create job opportunities and attract more companies to set up offices in the city.
He also proposed building a seaside amusement park in Chaojing Park, Badouzi, to boost tourism in Keelung.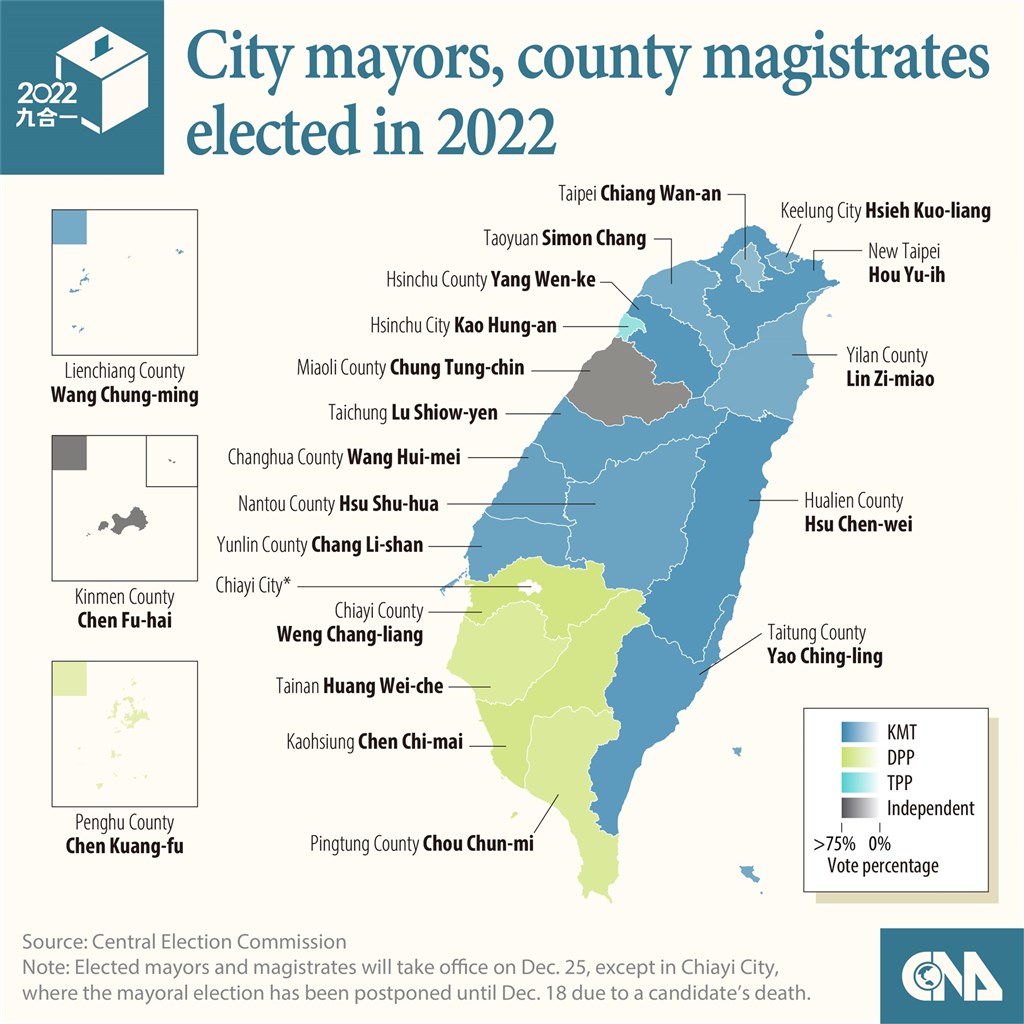 View All