ELECTIONS 2022
/
Taoyuan mayoral candidates address traffic, housing at televised forum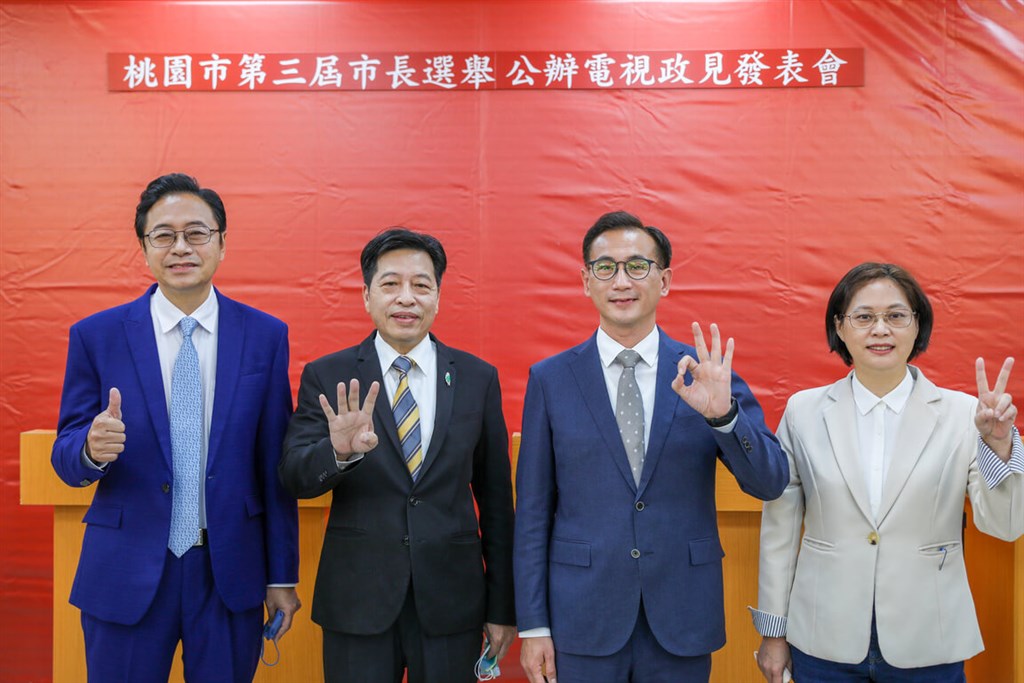 Taipei, Nov. 15 (CNA) The four candidates in the Taoyuan mayoral election promised to address traffic and housing problems during a televised forum on Tuesday, in an attempt to appeal to young voters ahead of the election on Nov. 26.
Against the background of skyrocketing home prices and rents in Taipei and New Taipei and the operation of the Taoyuan Airport Mass Rapid Transit (Airport MRT) that links Taoyuan and Taipei since 2017, Taoyuan has become the most popular destination for relocation, leading to a continuous inflow of new residents in recent years.
During the past eight years since Taoyuan Mayor Cheng Wen-tsan (鄭文燦) took office, Taoyuan's population has registered a growth of 210,000 people, Cheng Yun-peng (鄭運鵬) of the Democratic Progressive Party (DPP), which the mayor is also from, said at the forum, touting the city as being the "most livable city" under his party's governance.
If elected, Cheng Yun-peng said, he will speed up the construction of the proposed public transportation projects, including the Taoyuan MRT system and a reconstruction project that will involve putting part of current railway lines in Taoyuan underground.
Cheng Yun-peng proposed that the "all-pass ticket," which currently offers unlimited rides on the Taipei MRT system and buses in Taipei and New Taipei in 30 days at NT$1,280 (US$41.30), be extended to Taoyuan and priced at NT$1,200.
Kuomintang (KMT) candidate Simon Chang (張善政) proposed making the "all-pass ticket" available for all types of public transportation that link Taipei, New Taipei and Taoyuan, including the Taiwan Railway Administration, Airport MRT and buses, to make traveling more convenient and cost-effective for commuters.
Chang criticized the Cheng Wen-tsan administration for its slow progress in carrying out transportation infrastructure, urban renewal, and social housing projects to meet the needs of the growing population and to provide Taoyuan residents with a better quality of life.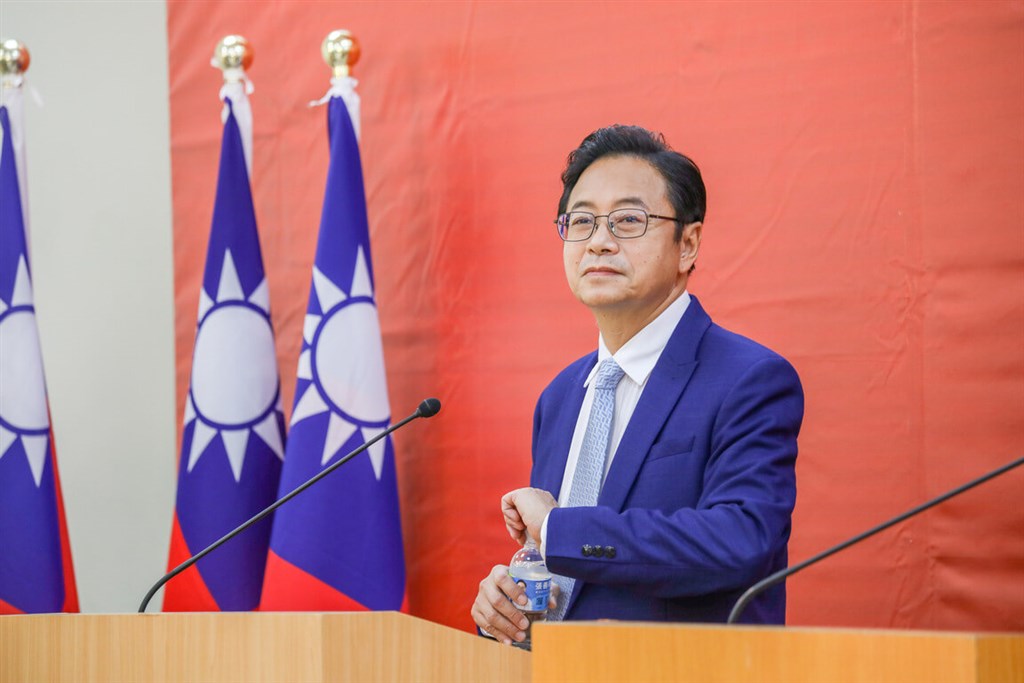 The Cheng administration promised to build 15,000 housing units in eight years, but it has only managed to deliver less than one-third of this target, with the biggest barrier being access to land for large-scale housing projects, Chang said.
If he wins the election, Chang said, he would propose the decentralization of social housing projects in different districts to facilitate the delivery of affordable housing units.
Two other fringe candidates in the election, Cheng Pao-ching (鄭寶清), a former DPP lawmaker running as an independent, and Lai Hsiang-ling (賴香伶) of the Taiwan People's Party, focused on programs aimed at assisting first-time home buyers, young entrepreneurs, and elderly citizens and labors.
Related News
● Election campaigns around Taiwan, Nov. 15
● Election campaigns around Taiwan, Nov. 14
Nov. 14: New Taipei mayor dodges question about presidential run in TV forum
Nov. 14: DPP candidates unveil joint semiconductor development platform
Nov. 12: 12 Taipei mayoral candidates outline visions at televised hustings
Nov. 12: Kaohsiung mayoral candidates highlight population loss, high-tech plans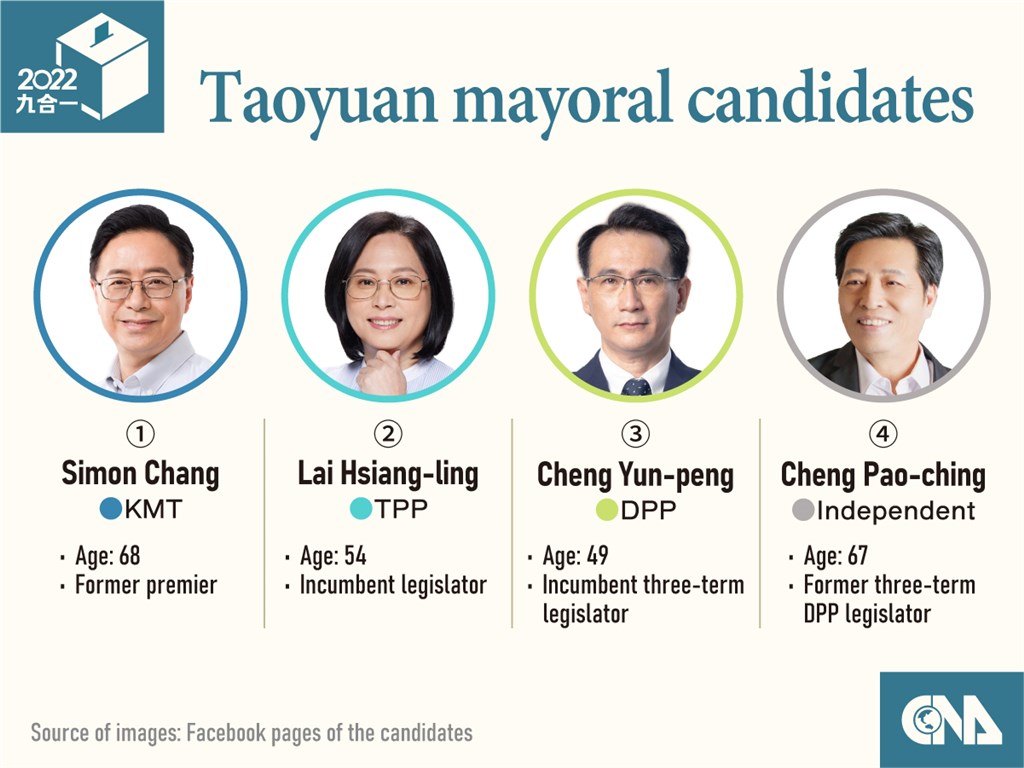 View All