Palauan president to visit Taiwan, attend Oct. 10 national day celebration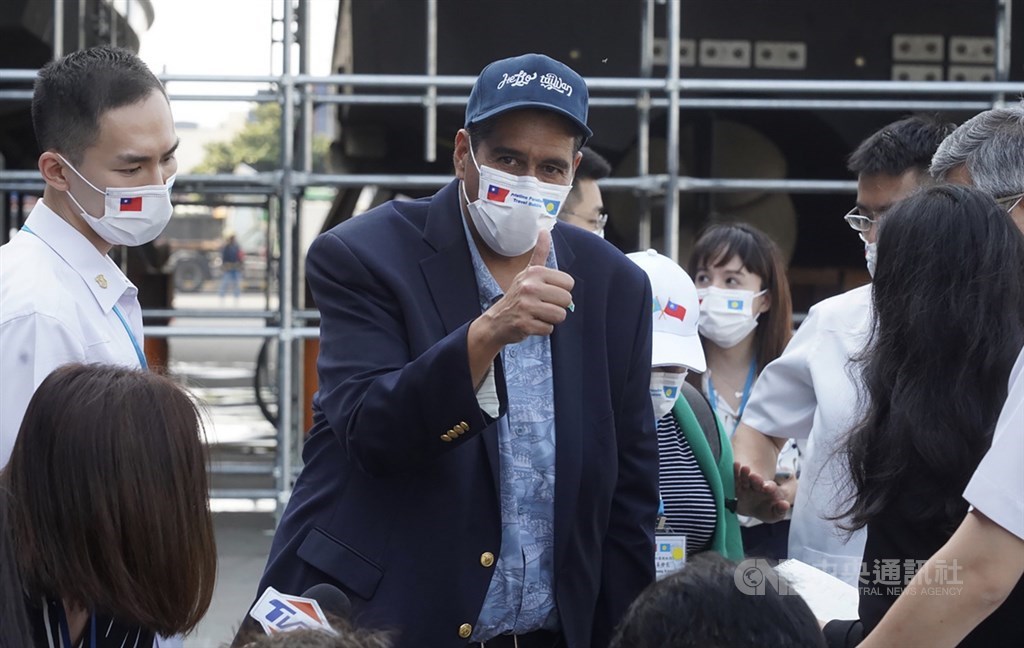 Taipei, Oct. 4 (CNA) Palauan President Surangel Whipps Jr. will arrive in Taiwan on Wednesday for a visit that includes taking part in the Republic of China's national day celebration and meetings with top government officials from the island, Taiwan's Ministry of Foreign Affairs (MOFA) said Tuesday.
Whipps and his delegation will be welcomed by military honors ahead of a meeting with President Tsai Ing-wen (蔡英文) to discuss issues of interest to both countries, MOFA said.
It remains unclear how long the Palauan delegation, scheduled to arrive in Taiwan on Wednesday, will stay in Taiwan, as MOFA said it would make an announcement at an appropriate time.
During his visit, Whipps will attend the national day celebration of the Republic of China, Taiwan's official name, on Oct. 10 and this year's Yushan Forum on its opening day on Friday, where he will deliver a speech based on the forum's theme, "Revitalizing, Reorienting, and Reconnecting," MOFA said.
The delegation will also meet with Foreign Minister Joseph Wu (吳釗燮), Digital Affairs Minister Audrey Tang (唐鳳), and Transportation and Communications Minister Wang Kwo-tsai (王國材), among other officials, to exchange ideas on a variety of issues including tourism, logistics, global finance, agriculture, and fishery, MOFA said.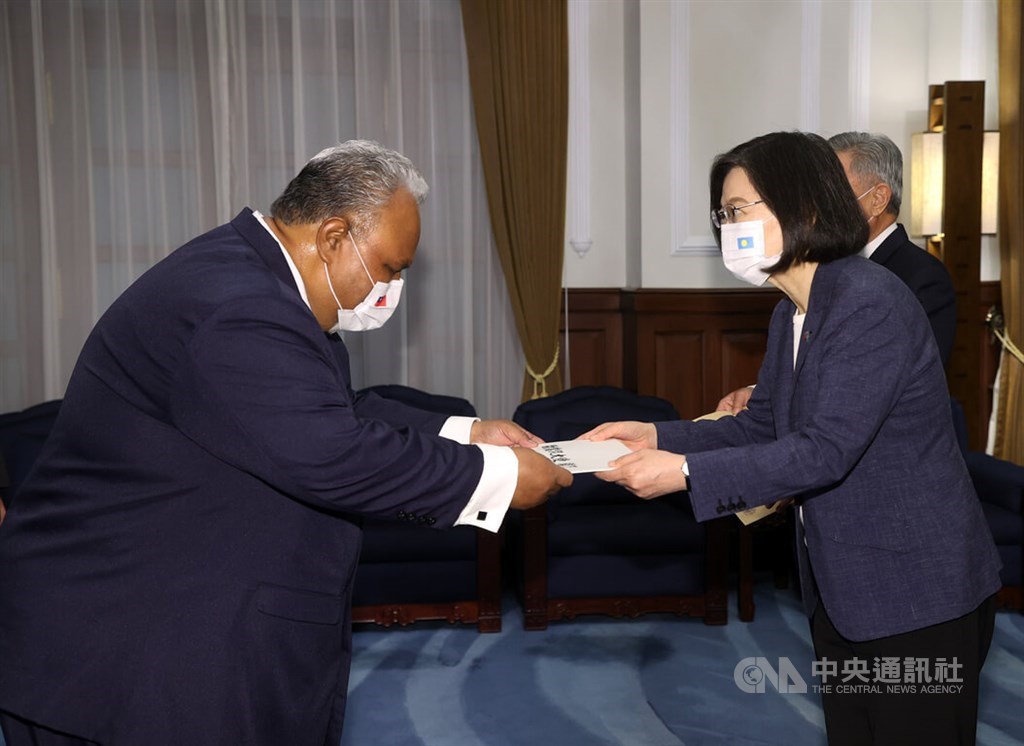 During a meeting on Tuesday in which she accepted a letter of credentials presented by Palau's new ambassador to Taiwan David Adams Orrukem, Tsai said she looked forward to welcoming Whipps and his delegation.
Over the past two decades, Taiwan and Palau have collaborated in areas such as agriculture, fishery, health, education, culture, and clean energy, Tsai said.
The president went on to say that Taiwan's plan to scrap its quarantine mandate for all arriving passengers starting Oct. 13 would "greatly benefit the development of tourism for both countries."
Tsai said she hoped that Taiwan's cooperation with Palau would deepen in the coming years with the help of Orrukem.
Meanwhile, Orrukem, who arrived in Taiwan at the end of September, pledged to make his best efforts during his tenure to continue building a strong relationship between Palau and Taiwan and to "make our shared vision for the future a reality."
Orrukem said the people of Palau had benefited from medical and educational assistance offered by Taiwan's government and people, adding that he would work with Taiwan to boost bilateral ties in other areas such as agriculture, aquaculture, tourism, transportation, finance, and commerce.
Palau, which officially established diplomatic relations with the Republic of China in 1999, is one of 14 states in the world to have such relations with Taiwan.