German parliamentary group to meet with President Tsai, VP Lai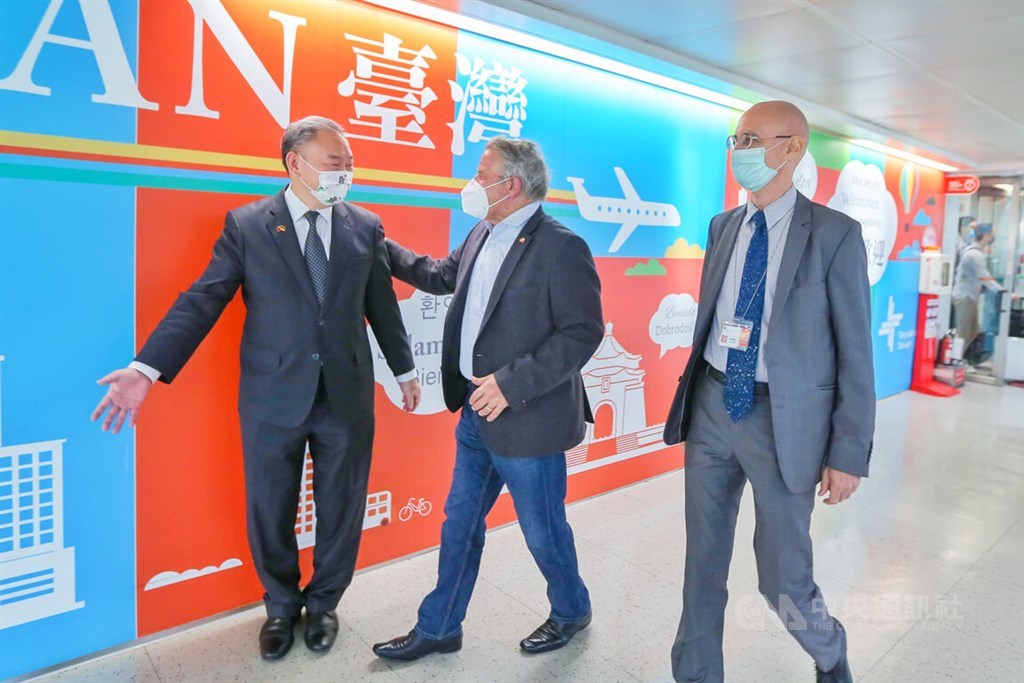 Taipei, Oct. 2 (CNA) A visiting parliamentary delegation from Germany will be received Monday by President Tsai Ing-wen (蔡英文) and Vice President Lai Ching-te (賴清德), who will seek to cement the partnership ties between the two sides in technology development and other fields, the Presidential Office said Sunday.
The cross-party delegation, headed by German-Taiwan Parliamentary Friendship Group Chairman Klaus-Peter Willsch, arrived in Taiwan Sunday on a five-day visit, according to Presidential Office spokesman Xavier Chang (張惇涵).
As Taiwan's largest trading partner in the European Union, Germany has forged bilateral cooperation in areas such as technology, small and medium-sized enterprise (SME) innovation, and research and development, and the two sides have engaged in cultural and academic exchanges, Chang said in a statement.
Germany has also spoken on several occasions in support of Taiwan's meaningful participation in international organizations and has been concerned about peace and stability in the Taiwan Strait and the region, Chang said.
In an effort to cement the existing bilateral ties in areas such as technology development, energy transition and economic cooperation, Tsai and Lai will receive the delegation, which includes five members of the parliamentary friendship group -- Katrin Budde, Till Steffen, Frank Schaffler, Rainer Kraft and Caren Lay, according to the statement.
It is Willsch's fifth visit to Taiwan and the first by a German parliamentary delegation since late 2019, when the COVID-19 pandemic began, Chang said.
Update
Oct. 3: German lawmaker lauds Taiwan's democratic development in Tsai meeting
Related News
Oct. 2: First German parliamentary group since COVID-19 arrives in Taiwan