ELECTIONS 2022
/
KMT Hsinchu mayoral candidate rejects 2nd plagiarism accusation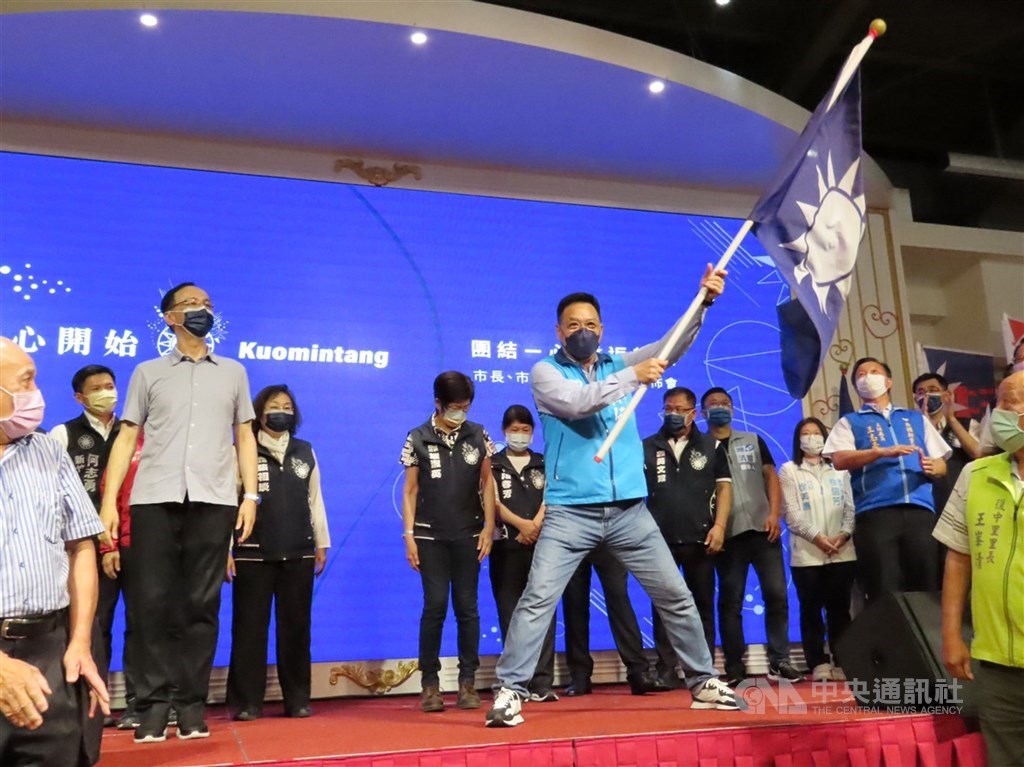 Taipei, Sept. 7 (CNA) Hsinchu City Councilor Lin Ken-jeng (林耕仁), who is running for city mayor on the opposition Kuomintang (KMT) ticket, denied allegations of plagiarism made against a second master's thesis in a press statement issued Wednesday, having earlier in the week been accused of plagiarizing a different thesis.
There is no truth to the allegations that he plagiarized some of the information in the second thesis, Lin said in response to allegations made by officials of the ruling Democratic Progressive Party (DPP) earlier in the day.
Lin said the thesis, which he completed in 2005, met current standards at Chung Hua University, where he studied for his master's degree.
According to Hsinchu City Councilor Liu Kang-yan (劉康彥) of the DPP, 20 out of 63 pages of Lin's thesis were plagiarized from a student surnamed Tai (戴), who graduated in 2004.
Liu alleged that Lin's thesis, which researched the service and voter satisfaction of local representatives in Hsinchu City, copied not only the table of contents but also acknowledgements from Tai, whose paper was about customized functions on the websites of police agencies.
Liu urged Lin to explain the situation to voters and called on the KMT to look into the matter.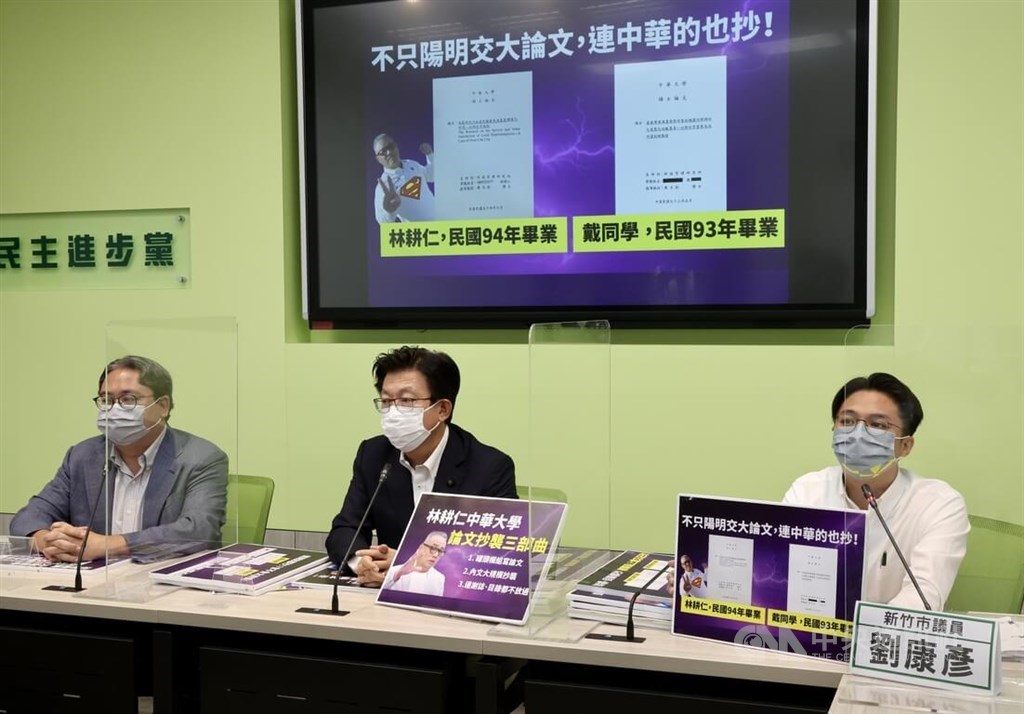 In response, Lin said he welcomes further review of his thesis by the university, but the school said it was unable to start an investigation as no complaint has yet been received.
Lin first became embroiled in plagiarism allegation two days ago when the DPP alleged he plagiarized a different master's thesis completed in 2010 at National Yang Ming Chiao Tung University.
At the time, Lin said it was a politically motivated smear campaign aimed at tarnishing his reputation in the countdown to the Nov. 26 local government elections.
Lin is one of a growing number of politicians to be accused of plagiarism following accusations made against former DPP Hsinchu Mayor Lin Chih-chien (林智堅), whose master's degrees were invalidated by National Taiwan University and Chung Hua University last month after an investigation.
Lin Chih-chien subsequently withdrew as the DPP candidate from the Taoyuan mayoral race. Since then, a series of other plagiarism allegations have been made against local government candidates from both the DPP and KMT.
Related News
Sept. 5: KMT Taoyuan mayoral candidate denies plagiarism accusations
Sept. 5: KMT's Hsinchu mayoral candidate denies plagiarism allegations
Sept. 2: COA 'still reviewing' KMT Taoyuan mayoral candidate plagiarism claims
Aug. 27: Former DPP Legislator Cheng Pao-ching enters race in Taoyuan
Aug. 24: Chung Hua University revokes ex-Hsinchu mayor's degree, diploma
Aug. 12: DPP's Taoyuan mayoral candidate pulls out over thesis plagiarism
Aug. 9: NTU committee determines ex-Hsinchu mayor plagiarized thesis
View All