Ex-VP aims to show Taiwan's democracy during trip to Vatican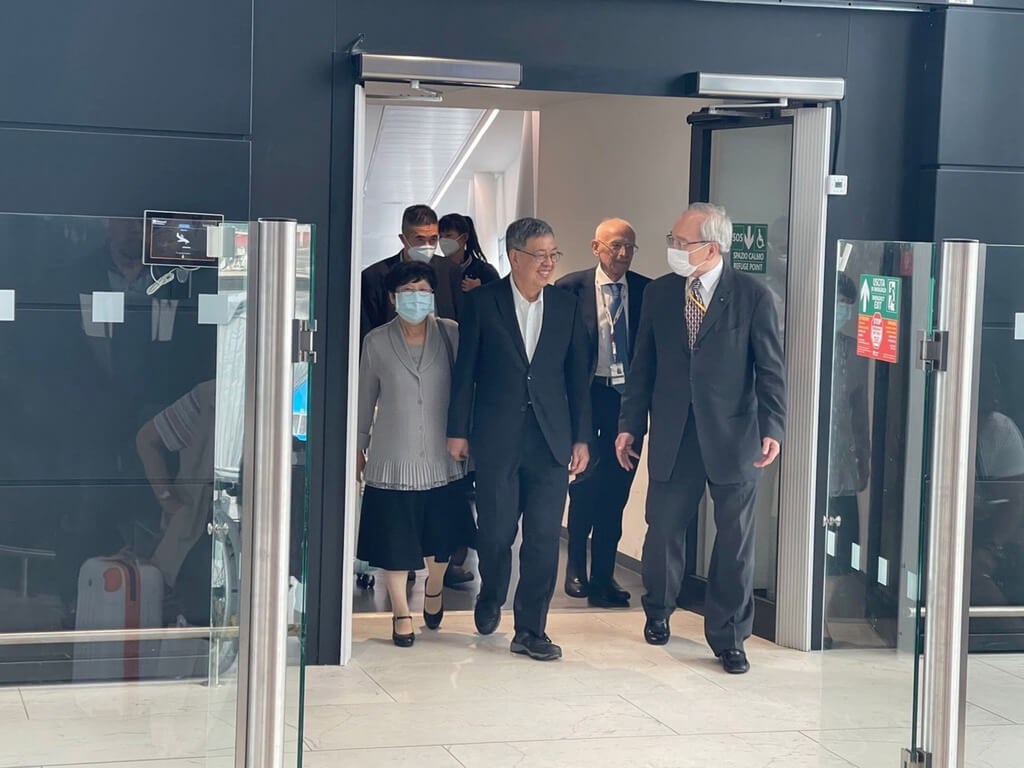 Taipei, Sept. 4 (CNA) Taiwan's former Vice President Chen Chien-jen (陳建仁), who is on a visit to the Holy See, said that despite the grave challenges facing his country, he will strive to make more friends and let the world know about Taiwan's adherence to the values of freedom and democracy.
Chen is President Tsai Ing-wen's (蔡英文) special envoy to the beatification ceremony of former Pope John Paul I on Sunday, as part of a nine-day trip to the Holy See, Taiwan's sole European diplomatic ally.
Upon his arrival in Rome Saturday, Chen first went to the Republic of China (Taiwan) Embassy to the Holy See where he made his remarks and praised Taiwan's front-line diplomats at the Vatican.
At the embassy, Chen also visited a calligraphy and painting exhibition titled "Friendly Taiwan meets Fratelli tutti," held to celebrate 80 years of diplomatic relations between Taiwan and the Holy See.
Viewing a piece of oracle bone script on display, Chen touted the research of Taiwan's Academia Sinica into oracle bone inscriptions -- ancient Chinese characters carved on tortoise shells and animal scapulas -- as unrivaled in the world.
He said oracle bone inscriptions are also part of the logo of the most prestigious academic institution in Taiwan.
On Sunday, the embassy said in an official Facebook post that Chen and his wife arrived at Rome Leonardo da Vinci Airport at noon Saturday after a nearly 20-hour flight.
Shortly after disembarking from the plane, Chen said he was looking forward to starting his "diplomatic trip" and expressed hope the visit would help deepen religious, academic, cultural and education exchanges between Taiwan and the Holy See, the embassy said.
According to the Presidential Office, Chen, heading a delegation of six, including the former vice president's staff, a security detail and his wife Lo Fong-ping (羅鳳蘋), departed Taiwan late Friday night.
In addition to taking part in Sunday's beatification ceremony, Chen and his wife will also attend a mass at Saint Sophia Cathedral on Sept. 5, the office said.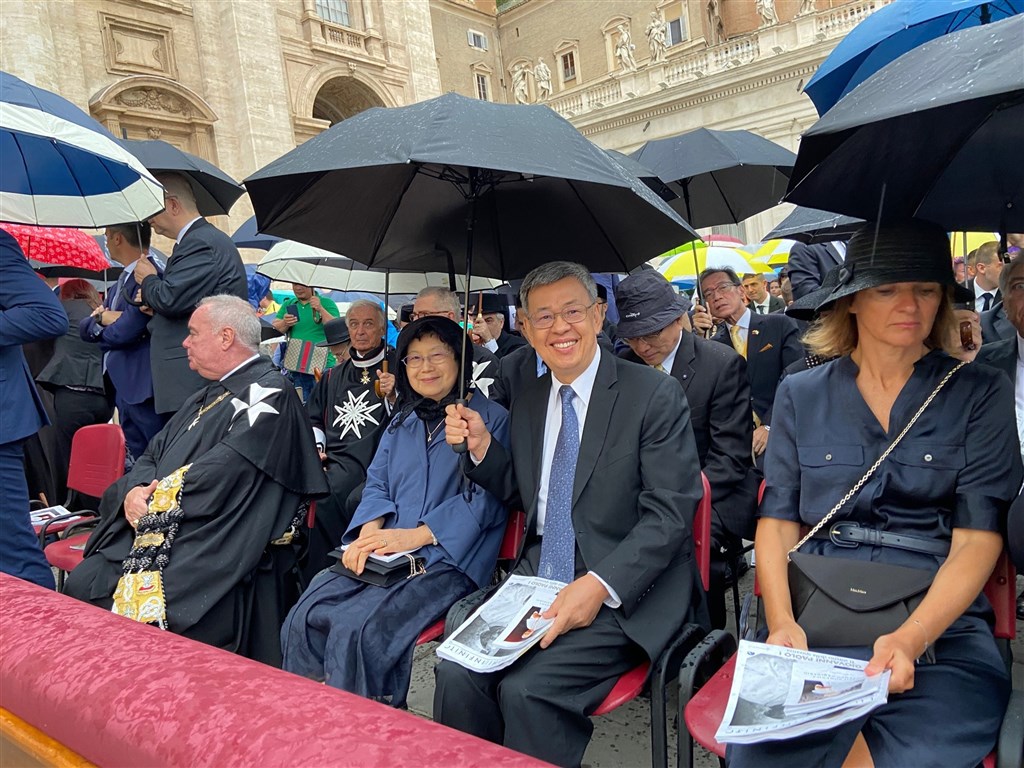 The couple also plan to make official visits to the Dicastery for Promoting Integral Human Development, Caritas Internationalis, and the Sovereign Military Order of Malta to engage with the Church and affiliated organizations on issues surrounding Taiwan's participation in international humanitarian efforts.
Chen, the second Taiwan national to be named a member of the Pontifical Academy of Sciences and the first to be appointed to its council, will also participate in a meeting of the council and a gathering of academics from Sept. 7-10, which Pope Francis will also attend, according to the office.