JOB SCAM
/
KMT aims to set up initiative to rescue Taiwanese victims in Cambodia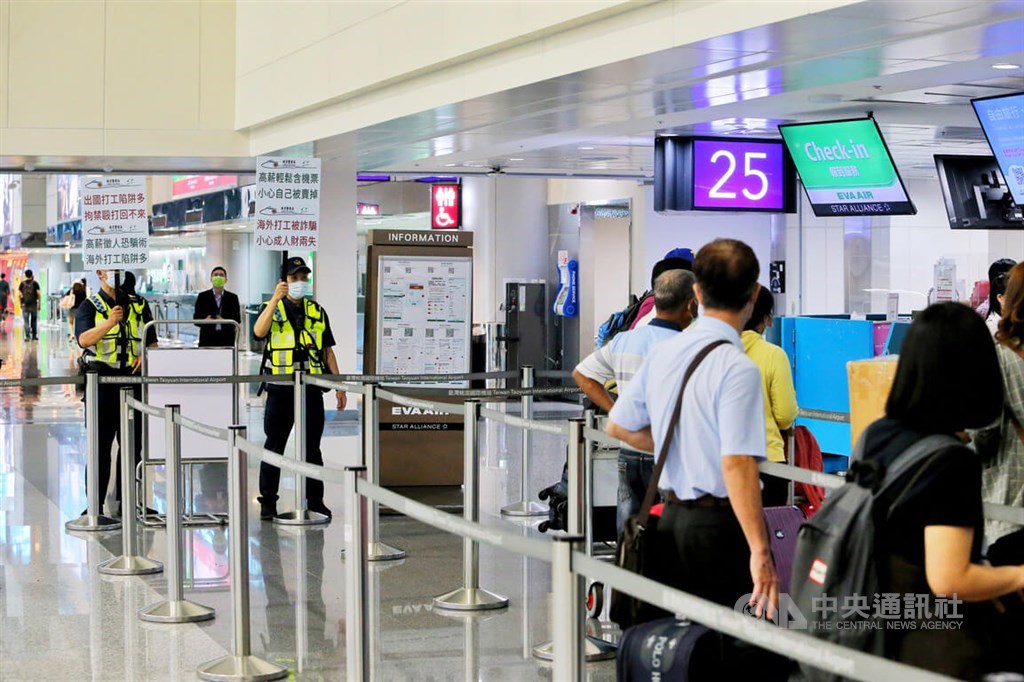 Taipei, Aug. 15 (CNA) The main opposition Kuomintang (KMT) is aiming to set up a cooperation initiative to rescue Taiwanese who have fallen victim to and are being held by human trafficking rings that lured them to Cambodia through false promises of high-paying jobs.
A group of KMT lawmakers is scheduled to arrive in Cambodia Monday to meet with Taiwanese investors and private groups there to set up some form of cooperation to rescue Taiwanese victims trapped in human trafficking criminal operations in the Southeast Asian country.
The delegation is led by KMT lawmaker Cheng Cheng-chien (鄭正鈐), who told CNA in a phone interview on Monday that his office had received petitions urging the rescue of Taiwanese trapped in Cambodia by criminal gangs.
Cheng is the founder of the Republic of China-Cambodia parliamentary friendship association, which was inaugurated in early April.
As Taiwan and Cambodia have no diplomatic ties, Cheng said, the trip is aimed at holding discussions with Taiwanese investors and private groups in that country to develop an initiative to bring Taiwanese victims back home.
Cheng, joined by KMT colleagues including Hung Mong-kai (洪孟楷) and Wu Sz-huai (吳斯懷), left Taiwan on Aug. 9 and visited Singapore and Malaysia before their stop in Cambodia on Monday.
The KMT's efforts came after Taiwan's Cabinet announced last week that it had set up an inter-ministerial task force to tackle the issue of a large number of Taiwanese being trapped in overseas human trafficking operations.
Speaking at a news conference in Taipei earlier Monday, KMT legislative caucus whip Tseng Ming-chung (曾銘宗) urged the government to try its best to rescue these victims and ensure their safety.
Citing recent media reports, Tseng said many Taiwanese had left for Cambodia for high-paying jobs. However, they did not realize they had been lured by human trafficking rings until their arrival, when they were held, and several even had organs removed and put up for sale, he said.
To his knowledge, Tseng went on, Cambodia was not the only place where such human trafficking operations flourished as similar scams existed in other Southeast Asian countries, including Thailand, Myanmar, and Laos, as well as even Dubai, UAE.
The lawmaker urged Taiwanese to stay alert and prevent themselves from falling victim to such scams.
Tseng said although the government had spent a lot of money to promote its "New Southbound Policy," this had failed to prevent Taiwanese from being cheated and abused.
The New Southbound Policy (NSP), a major initiative launched by the ruling Democratic Progressive Party (DPP) government, is aimed at enhancing trade and exchanges between Taiwan and 18 countries in Southeast and South Asia, as well as Australia and New Zealand, in a bid to reduce Taiwan's dependence on China.
The KMT lawmaker demanded that the government's New Southbound Policy Office and the country's ambassador at large for digital NSP initiatives Lin Chia-lung (林佳龍) give an explanation.
Lin has been nominated by the DPP to run for New Taipei mayor in the local government elections in November.
Also speaking at the Taipei news conference with Tseng, Wallace Chow (周民淦), head of the Ministry of Foreign Affairs' (MOFA) Department of East Asian and Pacific Affairs, said MOFA would do its best to rescue Taiwanese victims of human trafficking rings.
Chow said the ministry's representative office in Ho Chi Minh City, Vietnam set up a task force in May, which included officials from the National Police Agency, the National Immigration Agency, and the Investigation Bureau.
The task force is expected to boost communication with Cambodia's national security and police to deal with the matter, he said.
In addition, MOFA has also established a special section on its website to help Taiwan nationals avoid being tricked by scams and trapped in similar situations when they seek to work overseas, Chow added.
Update
Aug. 19: 67 arrested on Southeast Asia human trafficking-related charges: police
Aug. 18: 333 Taiwanese job scam victims remain trapped in Cambodia: Cabinet
Aug. 17: Woman detained in NT$100,000-per victim Cambodia fraud ring case
Aug. 16: Alarmed by job scams, job bank removes 179 overseas job postings
View All