ELECTIONS 2022
/
DPP defends Taoyuan mayoral candidate accused of plagiarism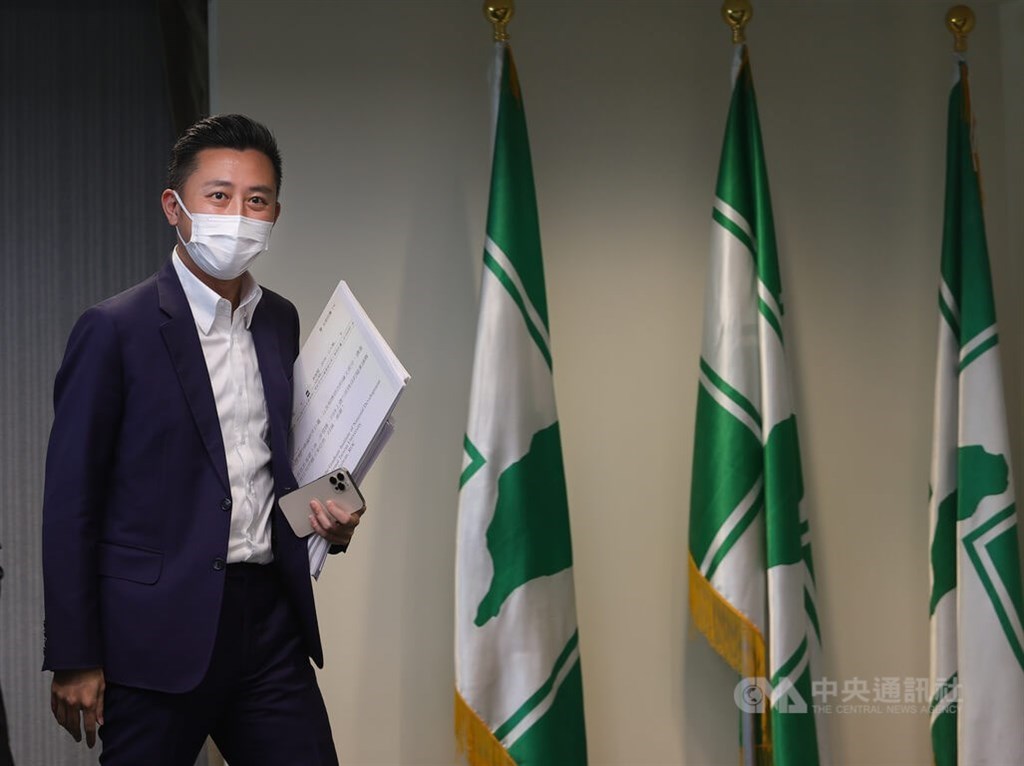 Taipei, Aug. 9 (CNA) The ruling Democratic Progressive Party (DPP) Tuesday said that it believes former Hsinchu mayor Lin Chih-chien (林智堅), who is currently the party's candidate in the Taoyuan mayoral race in November, did not plagiarize his master's thesis when he was enrolled at National Taiwan University (NTU), despite a determination by an academic ethics review committee Tuesday that he did.
Citing a high degree of similarity between Lin's thesis, which he wrote when he was a student at NTU Graduate Institute of National Development, and a thesis by Yu Cheng-huang (余正煌), another student at the institute, the academic review committee Tuesday morning concluded that Lin copied from Yu's thesis.
The committee also recommended that the NTU Office of Academic Affairs revoke Lin's master's degree -- a request the office granted.
The committee caught Lin off guard with its "abrupt" announcement, after Lin had offered to talk to the committee, DPP spokesman Huang Shih-chieh (黃世杰) said in a statement.
Lin has detailed the timeline of his thesis and presented evidence related to its authenticity, but the committee, headed by "biased" College of Social Sciences dean Su Hung-dah (蘇宏達), chose to ignore all that, Huang said.
The DPP believes Lin is innocent and supports any actions by him to defend his reputation, including continuing to clear up any doubts about the authenticity of his thesis, according to the statement.
If Lin disagrees with the committee's finding he is free to appeal the decision, NTU added, but as of press time the former Hsinchu mayor had not decided whether to do so.
Meanwhile, opposition parties called on Lin to apologize and withdraw from the race.
Kuomintang (KMT) Taoyuan city councilor candidate Ling Tao (凌濤) called on all DPP politicians, including Lin's campaign office director, Taoyuan Mayor Cheng Wen-tsan (鄭文燦) and President Tsai Ing-wen (蔡英文), who have publicly endorsed Lin, to publicly apologize for backing a morally flawed candidate.
KMT Deputy Spokesman Yang Chih-yu (楊智伃) urged the DPP to take appropriate action, because "Taiwan does not need a dishonest and disgraced candidate."
In a Facebook post, the New Power Party (NPP) legislative caucus criticized Lin for refusing to own up to his mistakes when accusations about his alleged plagiarism first surfaced and for claiming to be a victim of a smear campaign.
At the very least, Lin should engage in introspection and apologize to the public, the NPP caucus said.
Taiwan People's Party (TPP) Legislator Lai Hsiang-ling (賴香伶), who is the party's Taoyuan mayoral candidate, said at a news conference that Lin's alleged plagiarism shows that he lacks integrity and honesty and is therefore unfit to run for Taoyuan mayor.
Lin should do the right thing and withdraw from the race, she said.
Update
Aug. 12: DPP's Taoyuan mayoral candidate pulls out over thesis plagiarism
View All