ELECTIONS 2022
/
NTU committee determines ex-Hsinchu mayor plagiarized thesis (update)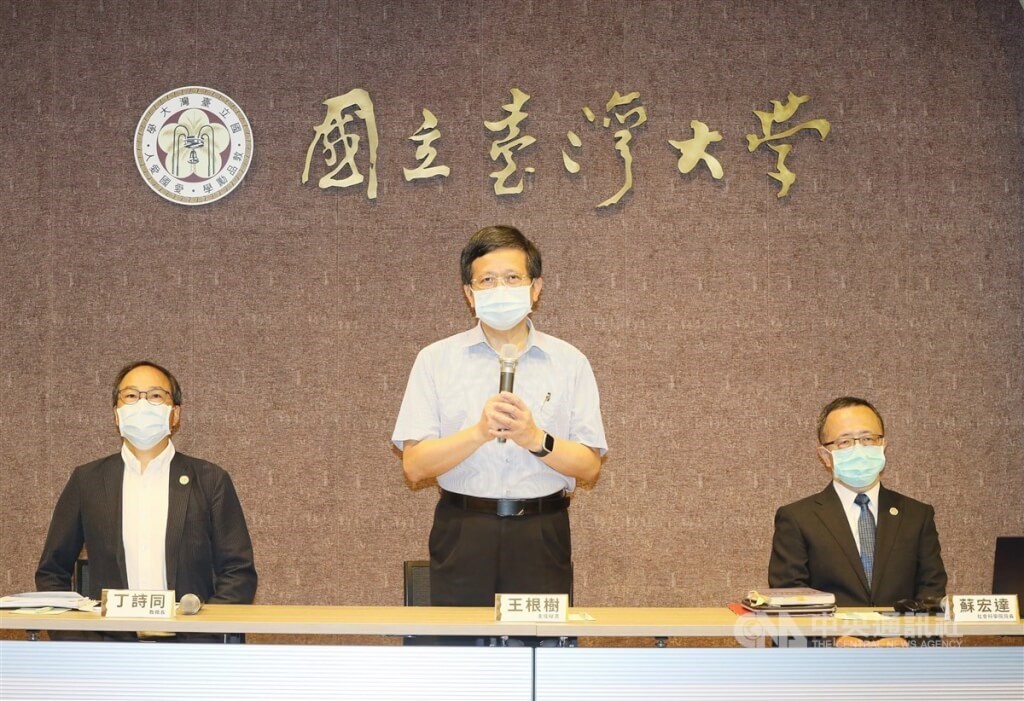 Taipei, Aug. 9 (CNA) A National Taiwan University (NTU) committee has concluded that former Hsinchu Mayor Lin Chih-chien (林智堅) committed plagiarism in his master's degree thesis and recommended that his degree be revoked.
At a news conference in Taipei Tuesday, NTU Vice President for Academic Affairs Ding Shih-torng (丁詩同) said the committee found that Lin copied the thesis of Yu Cheng-huang (余正煌), seriously violating academic integrity.
It also recommended that the university revoke the master's degree Lin received in 2017 from NTU's Graduate Institute of National Development, where he and Yu studied, Ding said.
Led by Su Hung-dah (蘇宏達), dean of NTU's College of Social Sciences, the committee was set up in late July specifically to investigate the plagiarism charges.
The allegations against Lin went viral in early July after Taipei City Councilor Hsu Chiao-hsin (徐巧芯) of the opposition Kuomintang (KMT) filed a complaint with NTU accusing Lin of academic plagiarism, which Lin denied and called it "slanderous."
The former Hsinchu mayor, who has been nominated by the ruling Democratic Progressive Party (DPP) to run for Taoyuan mayor in late November's local government elections, has repeatedly insisted on his innocence while trying to keep his candidacy afloat. He has also accused Su of being biased against him.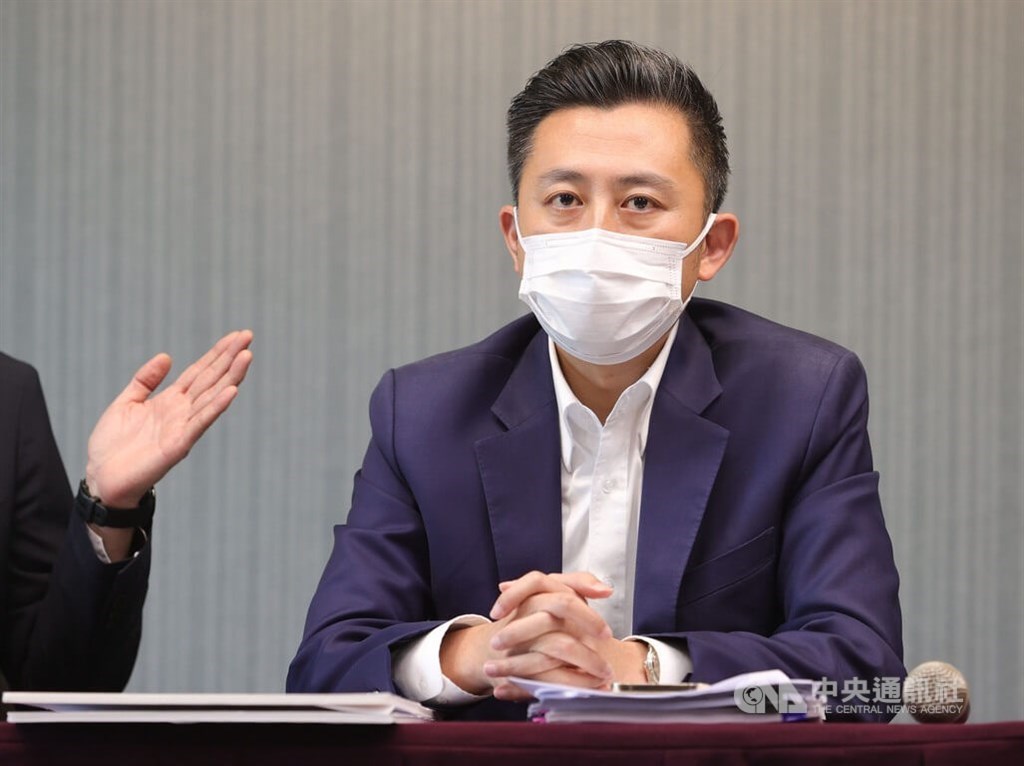 In defending the committee's conclusion, Su said more than 40 percent of Lin's thesis was highly similar to Yu's after a thorough comparison done chapter by chapter, section by section, paragraph by paragraph and even sentence by sentence.
Also, Yu completed his thesis in July 2016 and Lin did not finish his until January 2017, leading the committee to believe that the former Hsinchu mayor had plagiarized Yu's thesis, Su said.
Both Lin's and Yu's theses were about the Hsinchu mayoral election in 2014, when Lin was elected to his first of two terms.
Another factor supporting the committee's conclusion, according to Su, was that Lin listed Yu's thesis in his references, indicating Lin had Yu's thesis and read it.
There was no reason to believe Lin's arguments that he never read Yu's thesis and that the high degree of similarity between the two works was simply a coincidence, Su added.
While Lin had argued that he provided Yu with a survey to complete their own theses, Su said the issue was not about whether the writers used the same materials but whether content was repeated, and Lin failed to provide evidence that Yu copied his thesis.
Su said the two theses even had the same misspelling of many English words as well as the same errors in their graphics, which also confirmed Lin's plagiarism and the seriousness of the offense.
NTU Secretary General Wang Gen-shuh (王根樹) said that if Lin did not accept the committee's conclusions, he could seek redress.
Wang said NTU will give the committee's written decision to Lin but will not make the committee's full conclusions public.
Meanwhile, the school has also decided to launch an investigation into the behavior of Chen Ming-tong (陳明通), who currently serves as head of the National Security Bureau and was Lin's advisor at the NTU graduate school.
At the end of July, Chen defended Lin by saying he had "revised" a draft of Lin's thesis and then gave the revised version to Yu as a reference.
Chen at the time said that although Yu completed his thesis before Lin did, the former Hsinchu mayor was the person who had the survey and was the first to complete his draft so it was unlikely that Lin copied Yu's thesis.
Lin responded at a news conference by calling himself the "victim" of the decision because he was innocent.
Lin said he submitted evidence to the committee, including email exchanges between him and Chen about the formation of his thesis as well as the election materials he used.
The committee did not treat them as evidence that proved his innocence, however, and he therefore could not accept the determination that he had plagiarized another work.
Aug. 12: DPP's Taoyuan mayoral candidate pulls out over thesis plagiarism
Lin's lawyers said in a statement that as NTU failed to accept Lin's request that Su abstain from the committee, the committee could not make any objective decision on the plagiarism accusations, and in the process violated the Administrative Procedure Act.
The lawyers cited Article 9 of the Act, which stipulates that an administrative authority shall take into consideration all circumstances advantageous and disadvantageous to the parties in administrative procedures in its charge.
The lawyers said a move by the committee not to make its decision public showed the decision was made in the dark and ignored Lin's rights, adding that the entire procedure lacked a supervisory mechanism to come up with a fair conclusion.
The former Hsinchu mayor's opponent in the race for Taoyuan mayor, Simon Chang (張善政) of the KMT, said Chen no longer had any credibility.
He said the DPP needed to think carefully whether it was worth continuing to support Lin, and the ruling party needed to provide an explanation to society after Lin's plagiarism was confirmed by the NTU committee.
After the original accusations against Lin surfaced, DPP heavyweights including President Tsai Ing-wen (蔡英文) had voiced support for Chen, dismissing the allegations.
In a separate statement, KMT Culture and Communications Committee Deputy Director-General Lin Chia-hsing (林家興) said Lin Chih-chien and Chen should know what they should do in response to the NTU committee's decision.
He also urged Tsai to apologize to the public for her defense for the former Hsinchu mayor, and take responsibility for her support for Lin in her role as the DPP chairwoman.
View All