Marshall Islands voices support for Taiwan after Chinese drills
Taipei, Aug. 8 (CNA) The permanent mission in Geneva of Taiwan's Pacific ally the Marshall Islands reaffirmed its support for Taiwan on Sunday and condemned "recent military actions" that it said had disrupted peace and stability in the region.
In a pair of Twitter posts, the diplomatic mission said the Marshall Islands remained "a true friend and ally" of the Republic of China (Taiwan), while reaffirming its commitment to a rules-based international order and peace and stability in the Taiwan Strait.
"We condemn the recent military actions in the Taiwan Strait that threaten to disrupt peace and stability in the Taiwan Strait and across the Indo-Pacific region," the mission said, adding that it encourages the resolution of disputes through dialogue and transparency.
The statement of support from one of Taipei's four remaining Pacific allies comes on the heels of live-fire military drills China held Aug. 4-7 in six maritime areas around Taiwan.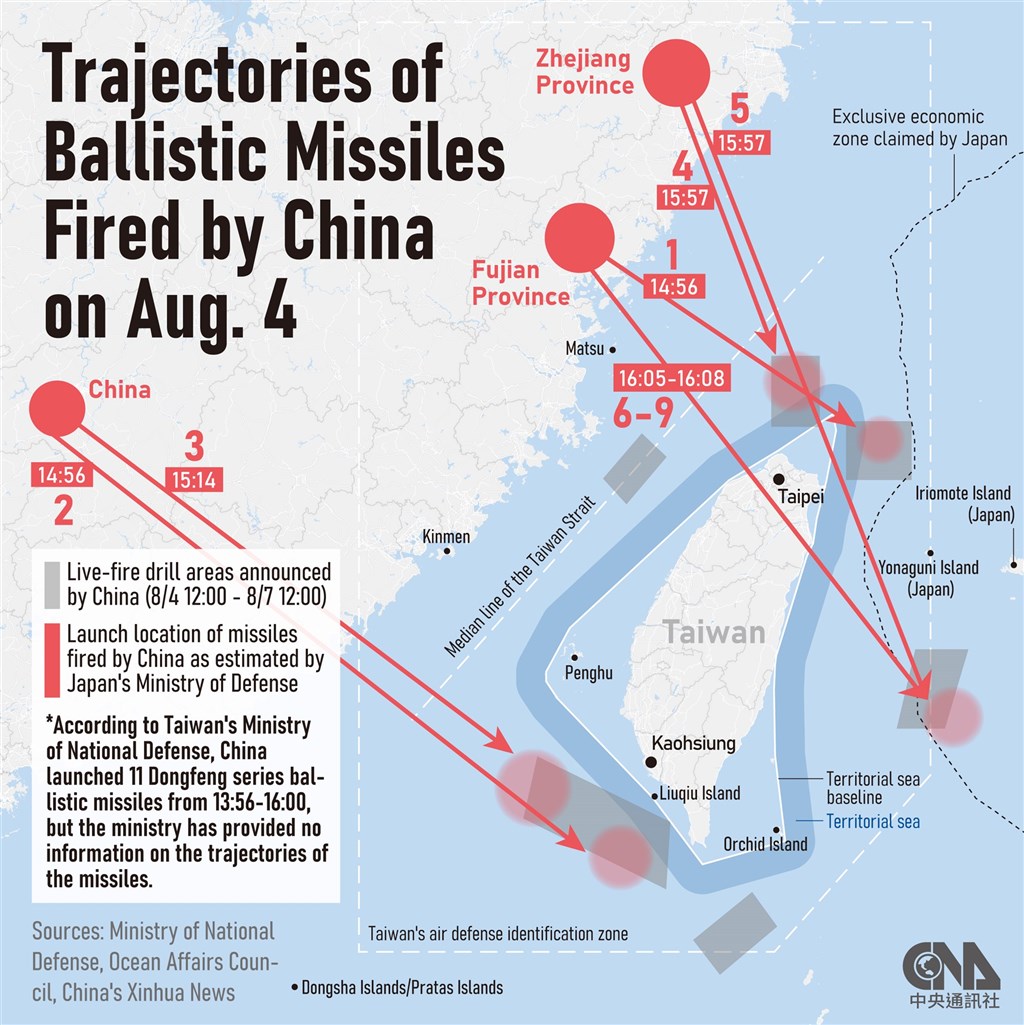 It also comes in the context of a larger competition between China and the United States for influence among Pacific countries, which has spiked in recent months after the Solomon Islands -- a Taiwan ally until 2019 -- signed a secretive security pact with Beijing.
To shore up Washington's ties in the region, U.S. Deputy Secretary of State Wendy Sherman is currently on a trip to Samoa, Tonga, the Solomon Islands, Australia and New Zealand, during which she has warned the nations of a new "struggle" against coercive regimes.
In Tonga on Saturday, Sherman announced that U.S. President Joe Biden will host Pacific Island leaders at a summit at the White House in September.