SVG Prime Minister Ralph Gonsalves to visit Sunday: MOFA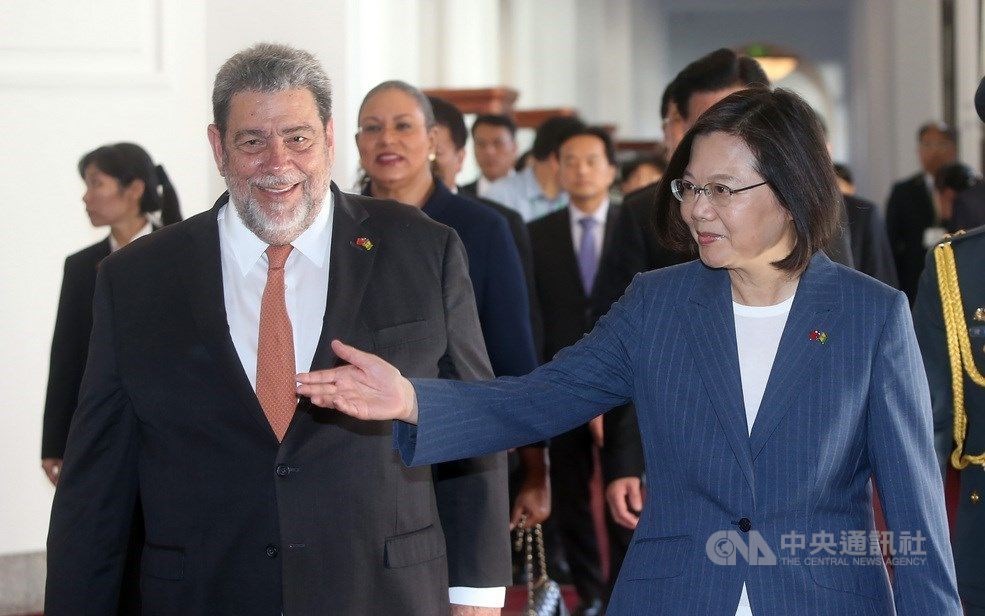 Taipei, Aug. 6 (CNA) St. Vincent and the Grenadines (SVG) Prime Minister Ralph Gonsalves will arrive in Taiwan on Sunday morning for a six-day visit at a time of heightened tensions across the Taiwan Strait.
It will be Gonsalves' 11th visit to Taiwan as prime minister but the first since he was re-elected for a fifth consecutive term of office in November 2020, the Ministry of Foreign Affairs (MOFA) said in a statement.
Gonsalves will arrive at Taoyuan International Airport on Sunday morning and is expected to stay in Taiwan until Aug. 12, MOFA said.
His arrival will coincide with what is expected to be the final day of intensive military drills being conducted by China in waters around Taiwan in retaliation for a visit earlier this week by U.S. House Speaker Nancy Pelosi.
Before departing for the United States on the first leg of his overseas trip, Gonsalves called on China "to desist from the military exercises, designed to threaten or intimidate the people of Taiwan."
According to Vincentian media iWitness News, he described Beijing's response to Pelosi's visit as "surely excessive."
"It does nothing for peace against the Taiwan Strait. It does nothing for the reconciliation of peoples in the same civilization with separate, legitimate political expressions; does nothing to aid any resolution of any conflict," he was quoted as saying.
While in Taiwan, Gonsalves will be welcomed with a grand military ceremony and a state banquet by President Tsai Ing-wen (蔡英文), MOFA said.
He will sign accords with Taiwan's Ministry of Justice on mutual assistance and the transfer of prisoners and a letter of intent with the Ministry of Education to strengthen cooperation in higher education, MOFA said.
Gonsalves will also meet with Premier Su Tseng-chang (蘇貞昌), Foreign Minister Joseph Wu (吳釗燮), and Kaohsiung Mayor Chen Chi-mai (陳其邁), and visit the SVG Embassy in Taipei and the International Cooperation and Development Fund, MOFA said.
The Republic of China (Taiwan) and the SVG have had diplomatic relations since 1981 and worked closely together on education, women's empowerment, infrastructure, public health care, information and communications, and agriculture, MOFA said.
St. Vincent and the Grenadines is one of 14 states around the world that currently recognize Taiwan as a country.
Update
Aug. 7: Visiting SVG PM urges China to stop military exercises