Pelosi's visit strengthens mutual trust between U.S., Taiwan: Scholar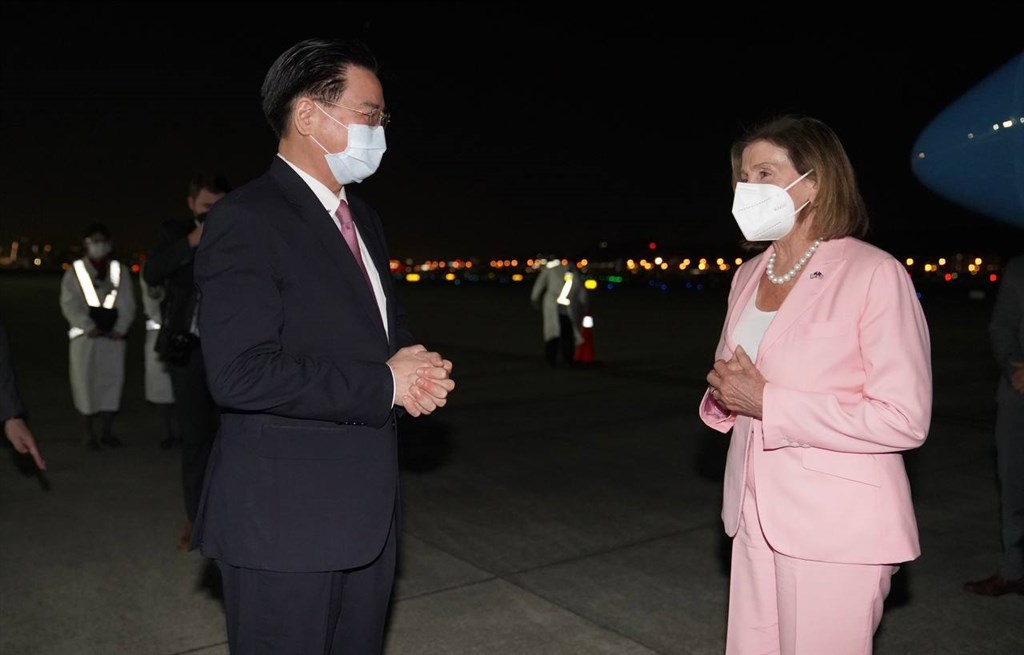 Taipei, Aug. 2 (CNA) The current visit to Taiwan by United States House Speaker Nancy Pelosi is diplomatically significant, as it is likely to reinforce the mutual trust between Washington and Taipei, a political science scholar told CNA on Tuesday.
Sung Wen-ti (宋文笛), a sessional lecturer at the Australian National University's College of Asia & the Pacific, said that after Russia invaded Ukraine in February, the Taiwanese people's confidence weakened regarding the U.S.' commitment to Taiwan in the event of a similar crisis, as indicated by a public opinion poll in March.
With Pelosi's unannounced visit to Taipei as part of her Asian tour, however, U.S.-Taiwan ties and mutual trust have received a shot in the arm, Sung said.
The U.S. House speaker embarked on an Asian tour Sunday, and she arrived in Taipei at 10:44 p.m. Tuesday from Malaysia, with no prior public announcement.
She is the first sitting U.S. House speaker to visit Taiwan since 1997, when her predecessor Republican Newt Gingrich traveled to Taipei and met with then-President Lee Teng-hui (李登輝).
Pelosi, 82, who is second in line to the U.S. presidency, is expected to visit the Legislative Yuan and meet with President Tsai Ing-wen (蔡英文) Wednesday morning, before wrapping up her short trip to Taiwan, according to foreign and local media reports.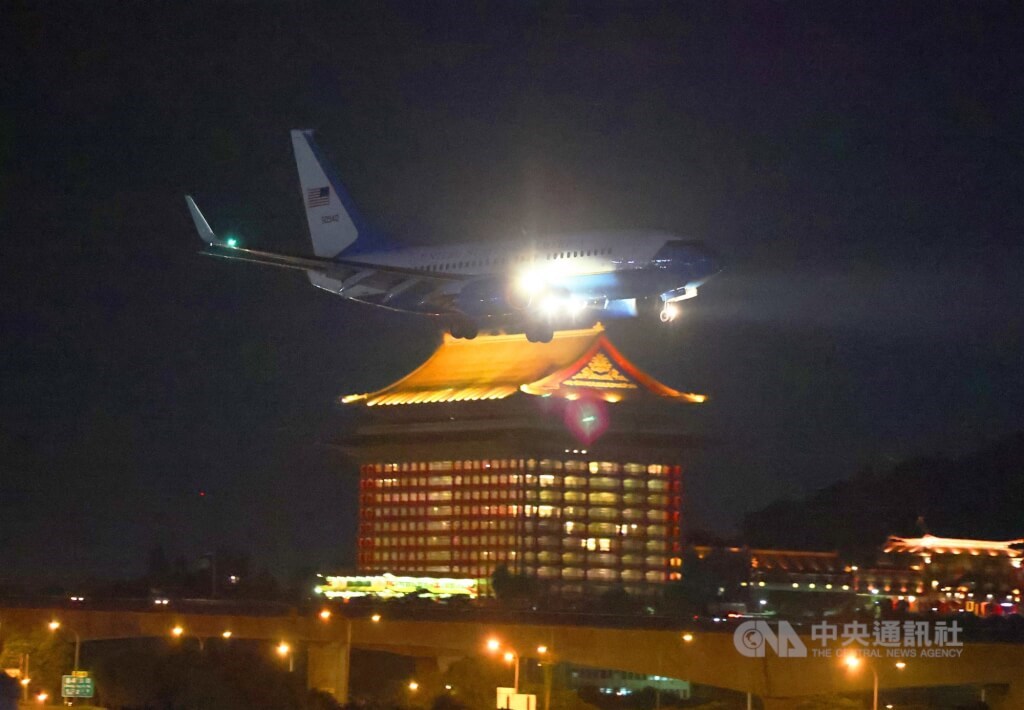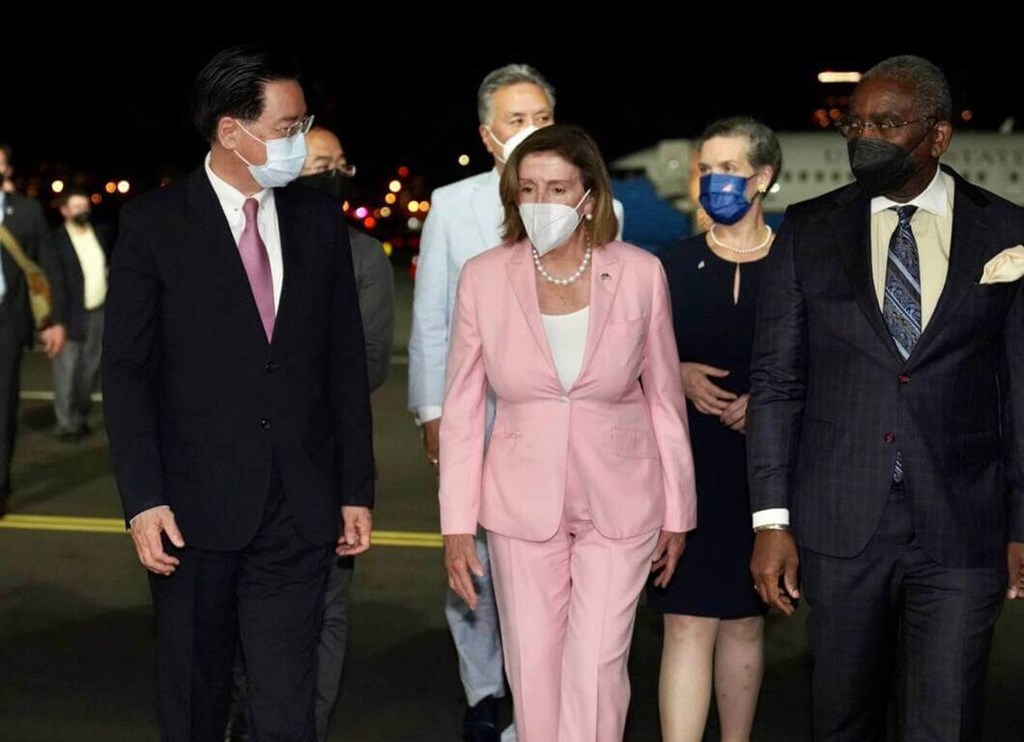 Sung said Pelosi's visit to Taiwan is likely to adversely affect U.S.-China exchanges, but if she does not seek reelection as House speaker after the November mid-term elections, her successor may try to create opportunities to mend relations with Beijing.
The positive effects of her visit on U.S.-Taiwan relations, meanwhile, will last for a long time, boosted by the mutual trust built between the two sides, he said.
On the question of Beijing's likely retaliatory actions against Taiwan after Pelosi's visit, Sung said China's military exercises can be expected to increase, but the chances of a military conflict remain slim.
Stability is a top priority for Chinese authorities, and military conflicts are not in Beijing's best interests at the moment, he said, noting that the 20th National Congress of the Chinese Communist Party is scheduled for autumn this year.
On July 28, U.S. President Joe Biden and Chinese President Xi Jinping (習近平) held a two-hour phone meeting, during which the Taiwan issue was discussed. After the call, Xi was quoted in official Chinese news media as saying that he had told Biden "those who play with fire will eventually get burned."
Another Taiwanese academic, Shen Ming-shih (沈明室) of the Institute for National Defense and Security Research (INDSR), said he suspected that Biden and Xi's phone meeting had touched on Pelosi's planned trip to Taiwan, and they had both reached some reconciliation on the issue.
Shen also said that Xi is expected to continue the military exercises off China's coastline to appease the military hardliners in his party, but Beijing is unlikely to deploy warships or take any action that will threaten marine transportation or escalate tensions across the Taiwan Strait.
On Monday, the PLA's Eastern Theater Command released a short video on social media, featuring its land, sea, and airborne exercises, and it said in the post "ready for battle."
That same day, China Central Television broadcast the test firing of a Dongfeng-17 ballistic missile, which it said was evidence of the PLA's "solid strength."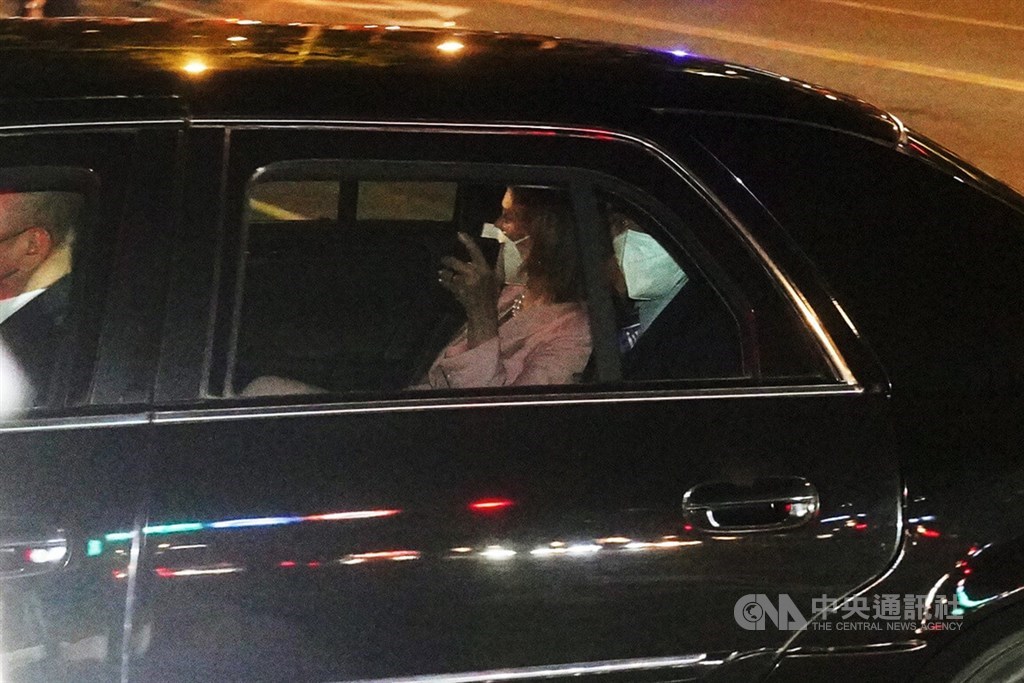 Commenting on the military exercises, another INDSR analyst Su Tzu-yun (蘇紫雲) said they will likely remain confined to China's territorial waters so as to avoid uncontrollable risks.
Meanwhile, Beijing can be expected to continue to squeeze Taiwan's diplomatic space and use its economic clout to hit Taiwan exports, he said.
After halting imports of Taiwan grouper in June, China on Monday imposed a temporary ban on imports from several Taiwanese food companies, including producers of tea leaves, dried fruits, honey, cocoa beans and vegetables, as well as products from some 700 fishing vessels, according to Taiwan's Council of Agriculture.
Su said Beijing is still unsure that it can achieve full victory in any military action against Taiwan, which could result in high political risks and unbearable consequences for China.
China has become the biggest loser, due to its military threats over the visit to Taiwan by an elected American leader, as those threats have crossed the U.S.' red line on free navigation and safe travel for its citizens, Su said.
In fact, China's threats are expected to lead to further strategic containment by the U.S. and its allies, he said.
Pelosi reportedly had planned to visit Taiwan in early April, as part of a wider tour of Asia, but had to postpone the trip after she tested positive for COVID-19.
Update
Aug. 6: 20 Chinese warplanes, 14 warships deployed around Taiwan: MND
Aug. 6: U.S., Japan, Australia urge China to stop military drills
Aug. 6: Taiwan companies told to abide by China's labeling rule: MOEA
Aug. 5: 68 Chinese warplane, 13 warship sorties recorded around Taiwan: MND
Aug. 5: Controversial IC tycoon to donate NT$3 billion for Taiwan's security
Aug. 4: President Tsai calls China's live-fire drills 'irresponsible act'
Aug. 4: China fires 11 Dongfeng ballistic missiles into waters off Taiwan: MND
Aug. 4: China cannot stop world leaders from visiting Taiwan: Pelosi
Aug. 4: G7, EU urge China to refrain from 'aggressive military activity'
Aug. 3: China's military exercises aimed at blockading Taiwan: defense ministry
Aug. 3: Pelosi departs Taiwan after whirlwind visit
Aug. 3: Pelosi, TSMC Chair Liu discuss semiconductor chips: Legislator
Aug. 3: Activists meet with Pelosi at Taiwan's National Human Rights Museum
Aug. 2: Visit to honor 'unwavering' U.S. commitment to Taiwan: Pelosi