Lithuanian trade office in Taiwan to open in September: report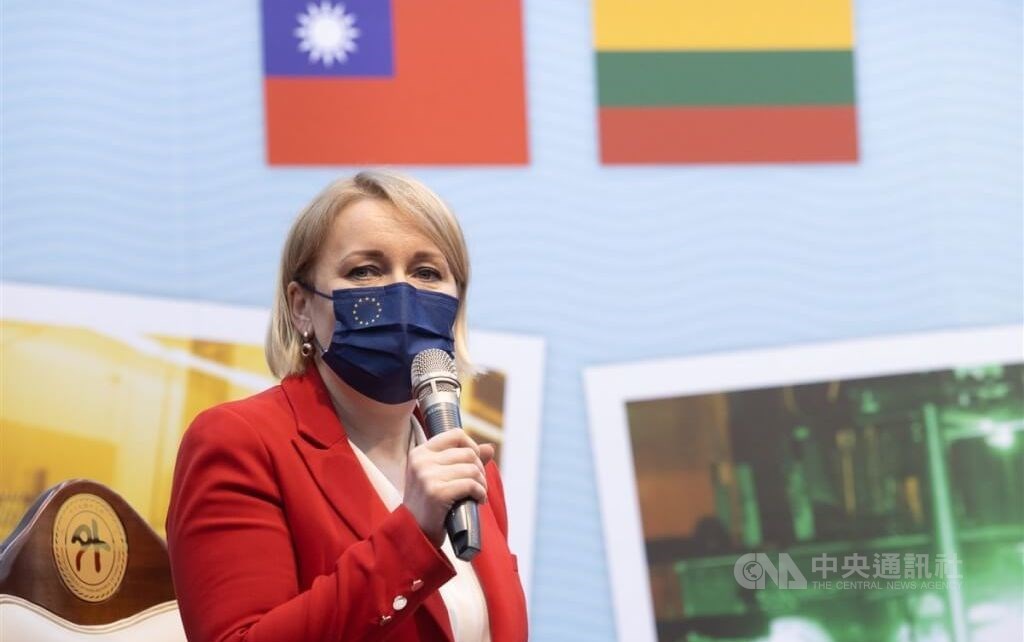 Taipei, July 23 (CNA) Lithuania is planning to inaugurate its trade office in Taipei in September, a Baltic news outlet cited a Lithuanian official as saying on Friday.
The Baltic Times cited Lithuania's Vice Economy and Innovation Minister Jovita Neliupšienė as saying that the Lithuanian government was planning to open its trade representative office in Taipei on Sept. 12.
A foreign diplomat who is posted to Taipei and familiar with the matter told CNA on condition of anonymity that the trade office is likely to be located at the World Trade Center near Taipei 101 in Xinyi District.
The same building houses more than 10 foreign representative offices in Taiwan, including that for Slovakia, Italy and South Korea.
The Baltic Times report also said Taiwan's Legislative Yuan Speaker You Si-kun (游錫堃), who is visiting Vilnius as part of a wider European tour, had extended an invitation to Lithuania's parliament speaker Viktorija Čmilytė-Nielsen to visit Taiwan in September or October.
Setting up the trade office is part of a deal signed in July 2021 between Taipei and Vilnius, under which both sides agreed to further their bilateral ties and open reciprocal de facto embassies in each other's capital.
The Baltic state has come under heavy political and economic pressure from Beijing over the naming of Taiwan's office there, the Taiwanese Representative Office in Lithuania, which opened in Vilnius on Nov. 18, 2021.
Taiwan typically names its overseas representative offices "Taipei Economic and Cultural Office" or "Taipei Representative Office," in keeping with the host countries' preference to avoid any references that would imply Taiwan is a separate country from China.
Beijing downgraded diplomatic relations with Lithuania in 2021, and Vilnius said in February that China had suspended imports of its beef, dairy and beer -- actions widely seen as retaliation against the opening and naming of the Taiwan office.