Taiwan's vice president attends funeral of ex-Japan leader Shinzo Abe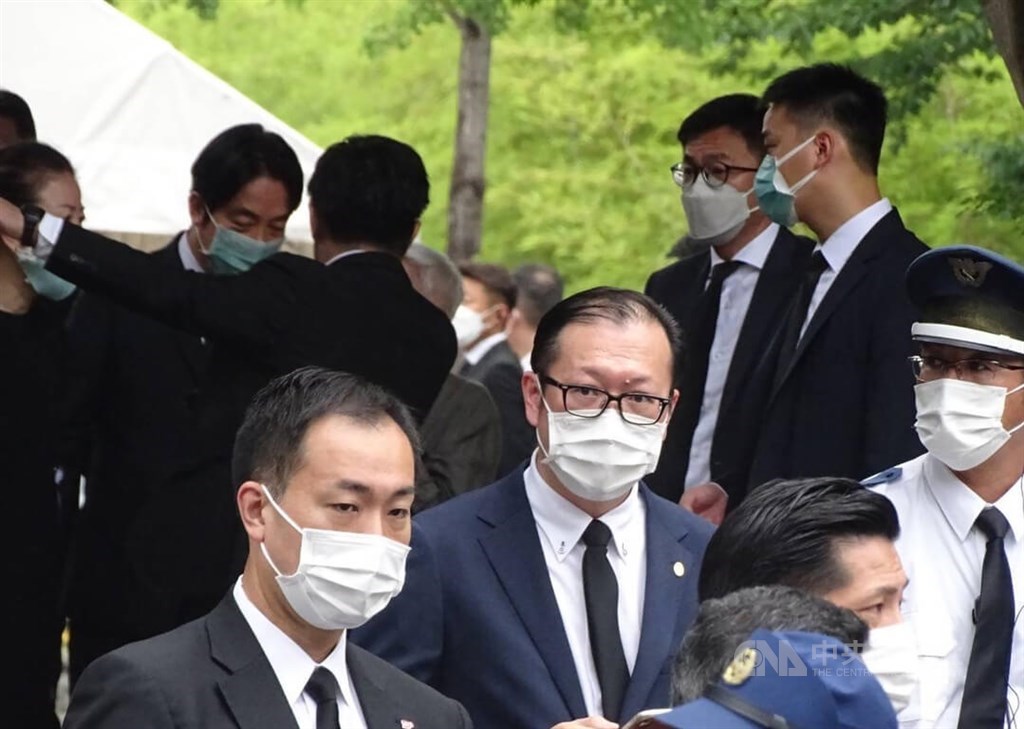 Tokyo, July 12 (CNA) Vice President Lai Ching-te (賴清德) on Tuesday attended the funeral of Japan's former Prime Minister Shinzo Abe, which was held at a Buddhist temple in Tokyo four days after Abe was assassinated in the Japanese city of Nara.
A vehicle carrying Lai entered the Zojoji Temple near Tokyo Tower at 12:34 p.m., shortly before the 1 p.m. private funeral service, which was attended by family members, foreign dignitaries, and close acquaintances of Abe, including current Japanese Prime Minister Fumio Kishida.
Following the funeral, a hearse carrying Abe's body passed by the Prime Minister's office and the National Diet Building before arriving at the Kirigaya Funeral Hall for cremation, Japanese media reported.
Lai, who traveled to Japan on Monday to pay his respects to Abe, is scheduled to return to Taiwan Tuesday evening, according to a Taiwanese official who spoke on condition of anonymity.
Shortly after Lai arrived in Tokyo Monday afternoon, he was filmed by Japanese media paying a visit to Abe's residence and later to a wake for Japan's longest-serving prime minister at Zojoji Temple.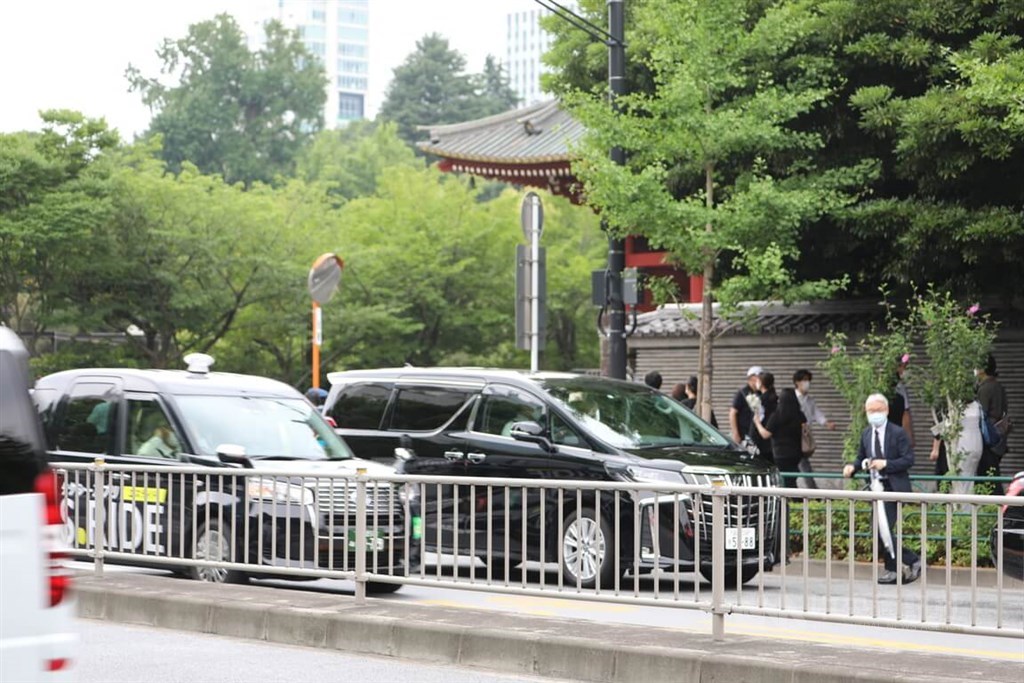 With his previously unannounced trip, Lai became the highest-ranking government official from Taiwan to make an extended visit to Japan since Tokyo severed diplomatic relations with Taipei in September 1972.
However, both Japanese and Taiwanese authorities have downplayed the visit of Lai, stressing that the vice president had traveled to Tokyo in a personal capacity.
Japanese Foreign Minister Yoshimasa Hayashi told a press conference Tuesday that Lai had attended Abe's funeral as a private citizen, adding that Tokyo's policy toward Taipei had not changed.
In Taipei, Ministry of Foreign Affairs spokeswoman Joanne Ou (歐江安) said at a press briefing Tuesday that the ministry would not comment on Lai's "private schedule" in Tokyo.
However, ruling Democratic Progressive Party (DPP) Legislator Kuo Kuo-wen (郭國文) said Monday that Lai had been instructed by President Tsai Ing-wen (蔡英文) to make the visit, while fellow lawmaker Cheng Yun-peng (鄭運鵬) described Lai as "a special envoy" for Taiwan.
Abe died on Friday evening at the age of 67, hours after a 41-year-old suspect, Tetsuya Yamagami, shot the former prime minister twice during a campaign speech on a street in Nara, near Osaka, ahead of upper house elections in Japan, which took place Sunday.