Taiwan's first locally designed, built missile fuel factory opens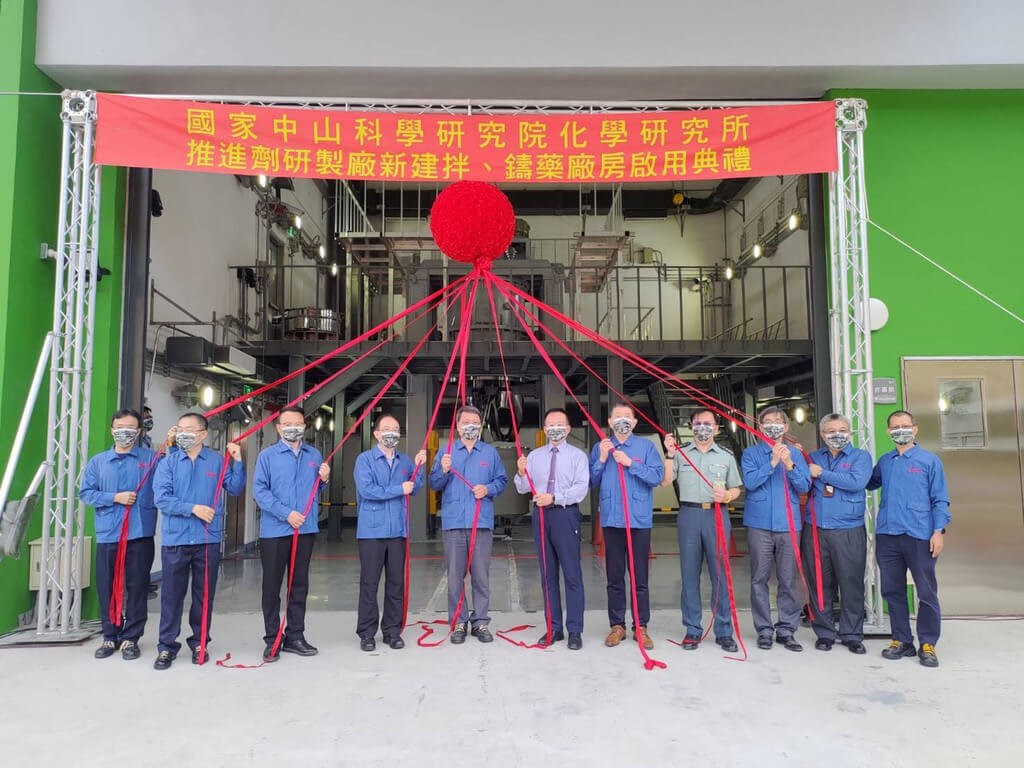 Taipei, June 24 (CNA) The first locally designed and built missile propellant factory in Taiwan was officially opened in Pingtung County Friday, according to the National Chung Shan Institute of Science and Technology (NCSIST).
The new facility at NCSIST's Jiupeng complex in Pingtung will help meet the armed forces demand for mass production of missiles, as well as facilitate further research and development of rocket propellants, the military research institute said in a statement.
It took three years to build the NT$540 million (US$18.15 million) facility, which houses a 300-gallon mixer, a 50-gallon mixer and storage units, according to NCSIST.
It is part of the institute's project of producing and developing new missiles in the country's bid to increase Taiwan's air and naval defense capability, it said.
As propellant mixers are considered strategic equipment in several countries around the world and exports are restricted, the institute worked with more than 30 companies in Taiwan to build the country's first locally designed propellant mixer, it added.
The 300-gallon mixer was also built with several safety mechanisms, including an internal fire-suppression system, infrared monitoring, and an early warning system for temperatures, vibration and other irregularities, the institute said.