CORONAVIRUS
/
Taipei mayor in home isolation after positive COVID-19 rapid test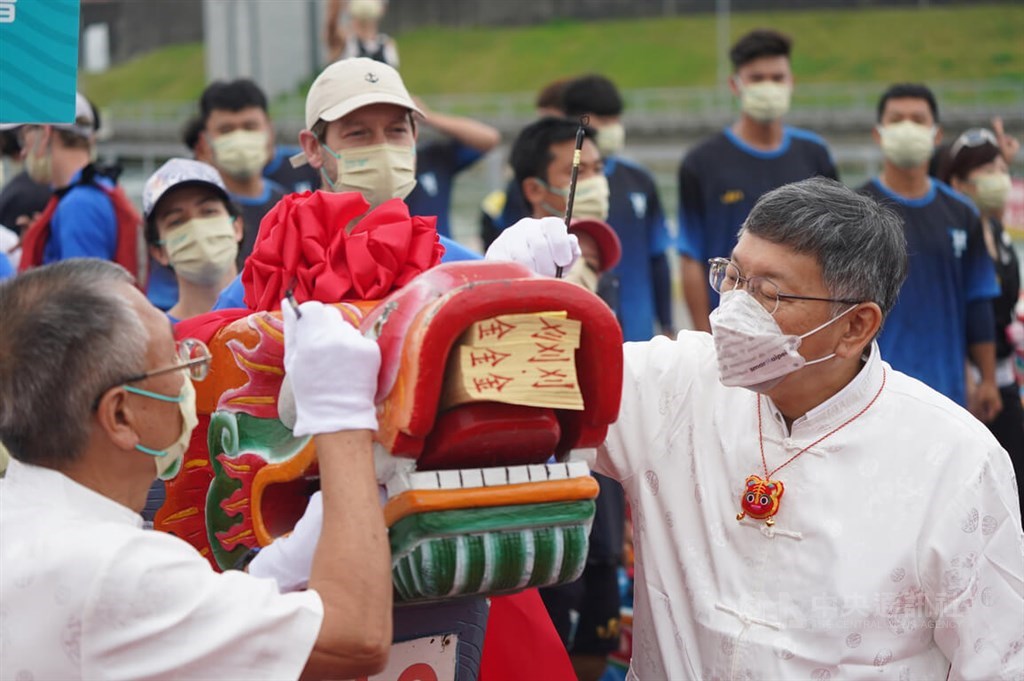 Taipei, May 22 (CNA) Taipei Mayor Ko Wen-je (柯文哲) is currently in home isolation after returning a positive COVID-19 rapid test result, the city government said Sunday.
Ko said in a social media post that he had taken a rapid test earlier on Sunday after developing symptoms such as a cough and sore throat.
According to Taipei City government spokesperson Vicky Chen (陳智菡), Ko took a polymerase chain reaction (PCR) test at Taipei City Hospital's Renai Branch following his positive rapid test, with the result of the PCR test still pending.
Ko said he was feeling fine and that the situation would not affect his work as mayor.
Ko added that he had also taken precautions so as to not infect his wife, a pediatrician at the Taipei City Hospital's Heping Branch.
Should his PCR test also come back positive, Ko will become the second local government head in Taiwan to catch the virus after Kinmen County Magistrate Yang Cheng-wu (楊鎮浯), who tested positive around a week ago.
Update: On Sunday evening, Chen confirmed that the results of Ko's PCR test had come back positive, with a CT value of 16, and that he had also developed a mild fever.
Related News
View All